Over 100 years ago, British soldier Wilfred Wood earned the Victoria Cross for his actions in the First World War. He may have fought on a lesser known front in what is a lesser known conflict to Americans, but Wood's story is worth remembering due to his incredible bravery and the difference he made in the battle of Vittorio Veneto.
Wood fought on the Italian or Alpine front during the war. Italy was on the side of the Allies, fighting the Austro-Hungarian Empire. Italy initially entered the war to gain key territory called the Austrian Littoral and northern Dalmatia, and the territories of present-day Trentino and South Tyrol.
They hoped to quickly capture these areas, but the front became a battle of trench warfare similar to the better known Western Front, only with high altitudes and colder winters. The Dolomite Mountain range featured both armies trying to tunnel against each other in hard carbonite rock and even glacial ice.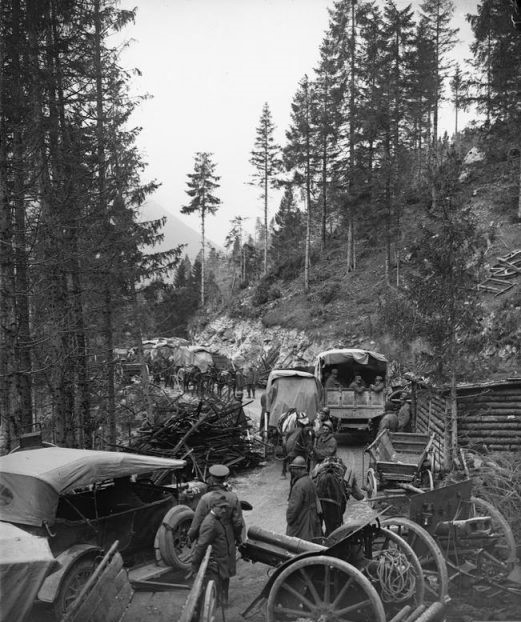 Wilfred Wood was part of the British expeditionary force that helped the Italians stabilize the front in late 1917 and early 1918. In fact, he was part of a Fusilier regiment, which was often considered the elite of the British military. The battle of Vittorio Veneto became the last major battle on this front and actually led to the collapse of the Austro-Hungarian Empire.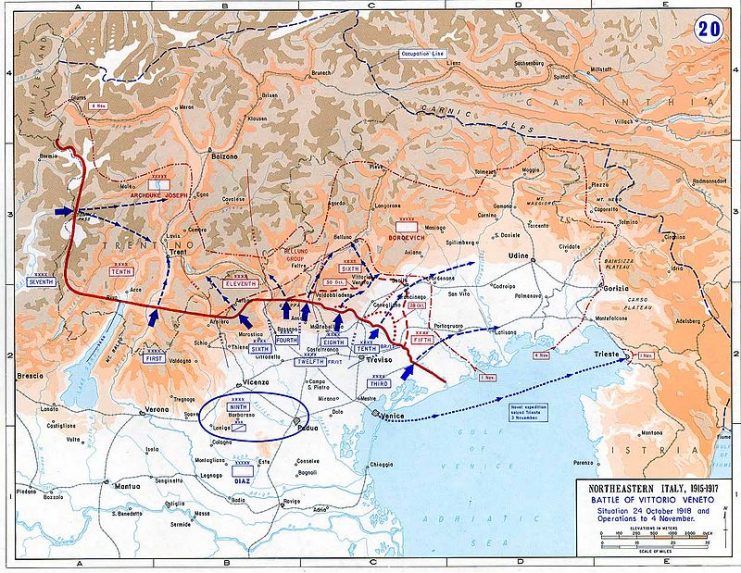 Going into battle in late 1918, Wood was armed with a Lewis light machine gun. This was an American-built model perfected by British forces and used heavily by the latter during World War I. It had a distinctive barrel cooling shroud and a top mounted pan magazine.
The gun was highly effective as an infantry weapon, but with the cooling shroud removed it was also used as an anti-aircraft gun in both world wars. In fact, it was so effective it saw service through the end of the Korean War. Some scholars call it the most recognizable light machine gun in the world.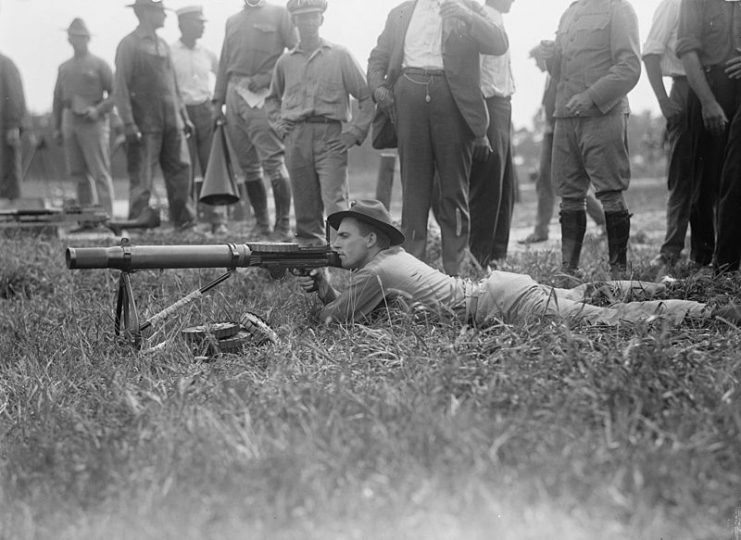 Wood received the Victoria Cross for his actions on October 28, 1918. The battle had raged for nearly four days by then, and featured fierce Italian attacks, supported by allied forces, trying to drive the Austro-Hungarian forces from Italian territory and end the war itself.
Near Casa Van Italy, a unit on Wood's right flank was held up by hostile machine gun fire and deadly accurate sniper fire. Private Wood acted on his own initiative and worked his way forward with his Lewis light machine gun. He sprayed the enemy machine gun nest with enfilade fire and forced 140 opponents to surrender.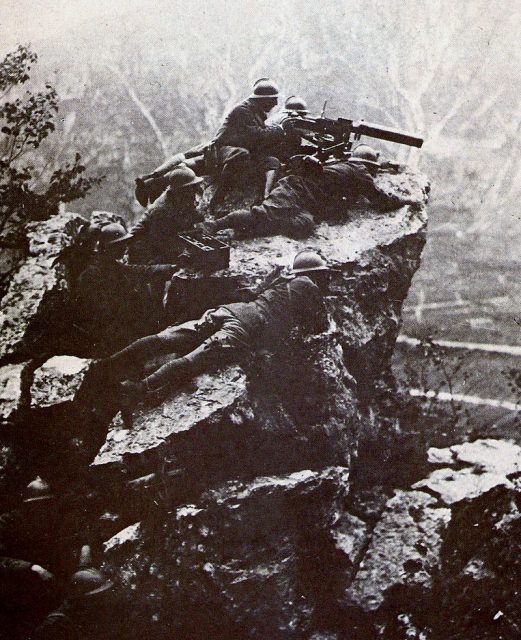 The advance of allied forces continued until they encountered a hidden machine gun nest. Despite the fire from point blank range, Private Wood charged while firing his machine gun from his hip, assault-style. He killed the crew of the machine gun and, again on his own initiative, pushed forward and flanked a ditch where 3 enemy officers and 160 men surrendered.
After the war Wood returned home to his job as a railway worker and eventually became a fire man and supervisor. Railroad cars named after him are now in the Fusilier Museum.
Read another story from us: The 1st Great Escape: Amazing Forgotten Story From WW1 PoWs Who Tunnelled Out of Camp Using Cutlery
This is an incredible story that shows how warfare is not simply about who has the best weapons, fanciest technology, or most soldiers. The courage and skill of a flesh and blood human being, properly using a single reliable weapon, can save hundreds of lives. Wood captured hundreds of the enemy and helped key units advance during a pivotal moment of the war.
He was praised for his conspicuous gallantry in the face of hostile fire, and is a British hero. But he was also a humble person who was courageous at the right time and should be known to a wider audience.