In a move reminiscent of the John Wick films, retired Navy SEAL Marcus Luttrell took extreme measures to corner those who'd murdered his beloved canine companion. The entire incident was captured on a phone call to 911, during which the veteran reached speeds of over 100 M.P.H.
Avenging DASY's death
On the evening of April 1, 2009, Marcus Luttrell heard a gunshot. After checking to ensure his mother was okay inside the house, he went outside and saw DASY, his Golden Retriever, dead from a gunshot wound to her left shoulder. Not far from his home, he noticed a suspicious vehicle parked along the side of the road, which he suspected held those responsible.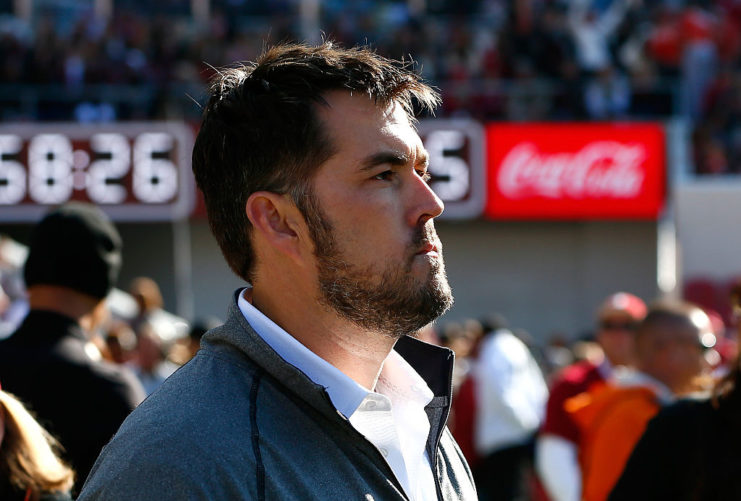 "I could tell [DASY] tried to get away because there was a blood trail," Luttrell told the Houston Chronicle. "When I saw she was dead, the only thing that popped into my head was, 'I've got to take these guys out.'" His beloved pet had been given to him by America's VetDogs to help him emotionally recover from his experiences in the Middle East.
Despite recovering from surgery, Luttrell grabbed his 9mm pistol, crawled under a fence and snuck up on the vehicle. As the car sped away, the Navy SEAL jumped into his pickup truck and began what quickly became a high-speed chase, with both vehicles clocking in at over 100 M.P.H.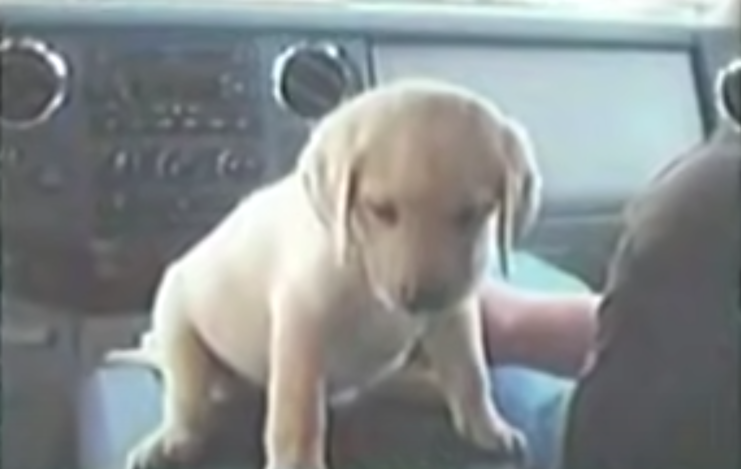 He called 911 during the chase and remained on the line as he followed the suspect vehicle. While he eventually lost sight of it, the Texas Rangers soon caught up with and arrested those responsible. Alfonso Hernandez and Michael Edmonds were charged with cruelty to a non-livestock animal, while the car's driver was cited for not having a valid license. According to police, they'd been linked to at least five other area killings in the months leading up to the shooting.
Edmonds plead guilty to the charges against him and received five years probation. Hernandez chose to stand trial, was found guilty and received the maximum sentence of two years in state prison. He was also fined $1,000.
Life-long military dream
Marcus Luttrell began training to become a US Navy SEAL when he was just 14 years old. In March 1999, he enlisted in the Navy and attended both boot camp and Hospital Corpsman A-school. Upon graduating, he was transferred to Basic Underwater Demolition/SEAL Class 226. However, a fractured femur delayed his completion of the program, meaning he graduated with Class 228 on April 21, 2000.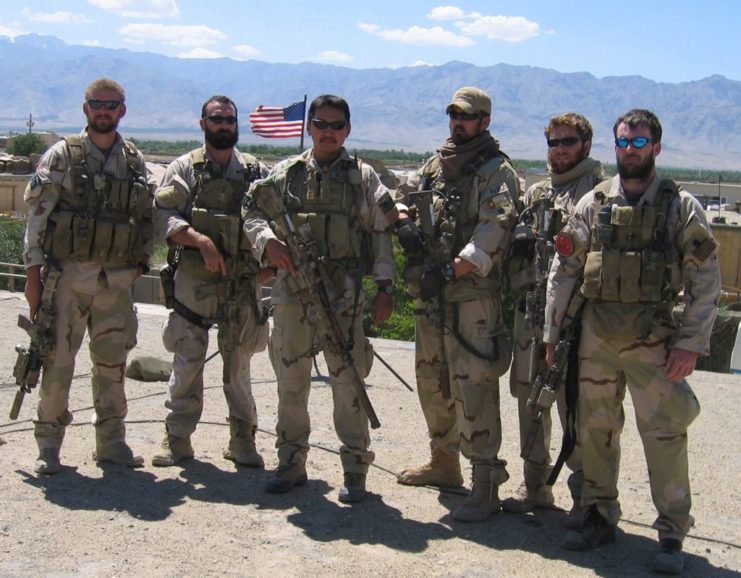 Luttrell then attended Army jump school and SEAL Qualification Training. On February 2, 2001, he earned his Navy Enlistment Classification 5326 Combatant Swimmer and Navy Special Warfare Insignia. To complete his training, he attended Fort Bragg, North Carolina for the Special Operations Combat Medic course.
Operation Red Wings
Marcus Luttrell was deployed to Iraq on April 14, 2003 as part of the US invasion. He and SEAL Team Five were tasked with taking out Iraqi resistance and searching for weapons of mass destruction. Once that was completed, the squad carried out the capture and elimination of terrorists.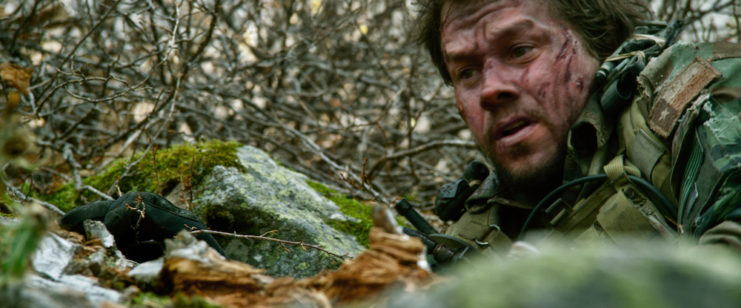 In 2005, he was deployed to Afghanistan with SEAL Team Ten, as part of SEAL Delivery Vehicle Team One (SDV-1). It was during this time that Luttrell was involved in Operation Red Wings. He and the men who made up the Special Reconnaissance element of the SDV-1 found themselves ambushed by Taliban fighters and took fire from 82mm mortars, RPK machine guns, RPG-7s and AK-47s.
All but Luttrell were killed in the assault, including a helicopter crew that was shot down in an attempted rescue. Luttrell was left unconscious, suffering a broken back, several fractures and shrapnel wounds. Once he'd regained consciousness, he evaded the Taliban with the held of local Pashtun villagers, and was eventually rescued by Army Rangers and the Afghan National Army.
Upon returning from the war, Luttrell was given a Labrador Retriever – DASY – which he named after his comrades who'd lost their lives during Operation Red Wings. For his actions in Afghanistan, he was awarded the Navy Cross and the Purple Heart, and he later went on to publish Lone Survivor: The Eyewitness Account of Operation Redwing and the Lost Heroes of SEAL Team 10. He was portrayed by actor Mark Wahlberg in the 2013 film adaption of the book.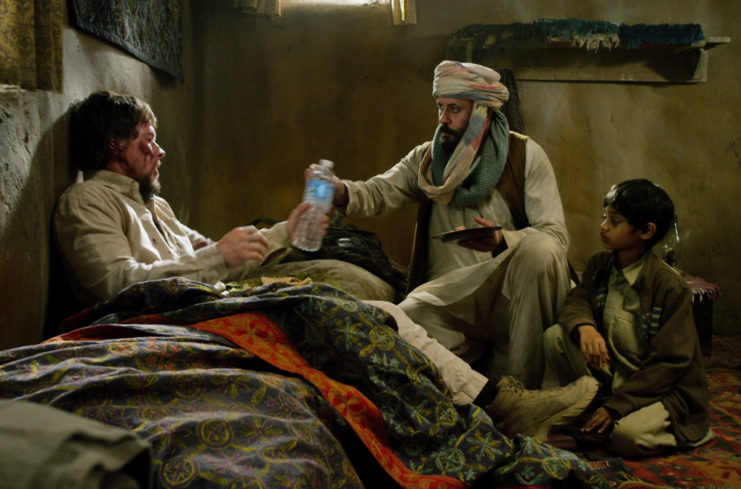 In 2009, after fully recovering from his injuries, Luttrell returned to full-duty and was deployed as part of SEAL Team Five to Ramadi during Operation Iraqi Freedom. However, he was formally discharged after suffering another spinal fracture and injuries to both knees.
Post-war activities
Following the war and the incident with DASY, Luttrell dedicated his life to working with US Army veterans. In 2019, he established the Lone Survivor Foundation, whose mission is to "restore, empower, and renew hope for our wounded warriors and their families through health, wellness, and therapeutic support."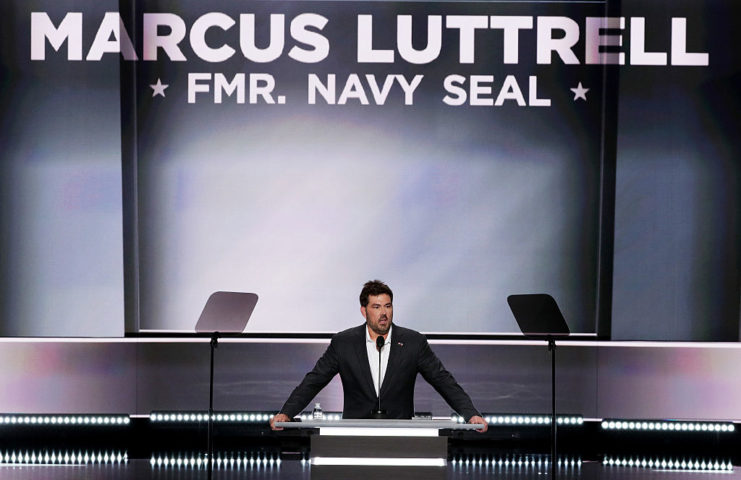 Luttrell released a second book, Service: A Navy SEAL at War, in May 2012. He has also since found a new furry companion, in the form of another Labrador Retriever named "Rigby," who continues to provide the same emotional support DASY provided.