In a move reminiscent of the John Wick films, retired US Navy SEAL Marcus Luttrell took extreme measures to corner the men who'd murdered his beloved dog. The entire incident was captured on a phone call to 911, during which the decorated veteran reached speeds of over 100 MPH.
Marcus Luttrell had a life-long dream of joining the US military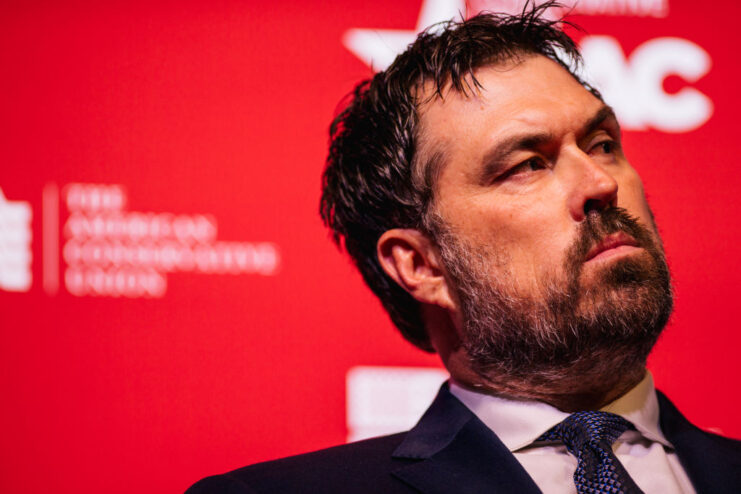 Marcus Luttrell was born on November 7, 1975 in Houston, Texas. Always destined to serve his country, he began training to become a US Navy SEAL when he was just 14 years old, enlisting the help of US Army veteran Billy Shelton.
In March 1999, Luttrell enlisted in the US Navy and attended both Boot Camp and Hospital Corpsman A-school. Upon graduating, he was transferred to Basic Underwater/SEAL (BUD/S) Class 226. However, a fractured femur delayed his completion of the program, meaning he graduated with Class 228 on April 21, 2000.
Luttrell then attended jump school and SEAL Qualification Training (SQT), earning his Navy Enlisted Classification (NEC) 5326 Combatant Swimmer (SEAL) and Naval Special Warfare Insignia on February 2, 2001. To finish his training, he was sent to Fort Bragg, North Carolina to complete the six-month Special Operations Combat Medic (SOCM) course.
Deployed to Iraq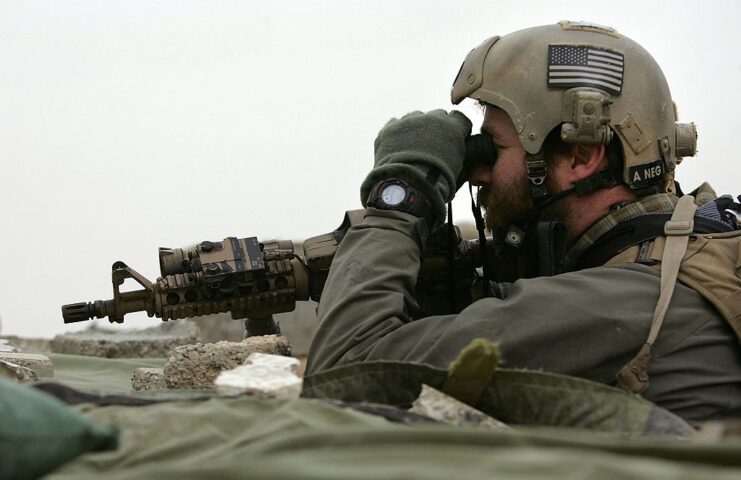 Marcus Luttrell was deployed to Iraq on April 14, 2003, as part of the US invasion triggered by the 9/11 attacks. Serving from 2003-05, he and SEAL Team 5 were tasked with quelling resistance and searching for weapons of mass destruction (WMDs).
Once that was completed, the team carried out the capture and elimination of terrorists. Their primary targets were supporters of former Iraqi leader Saddam Hussein, who had since gone into hiding.
Operation Red Wings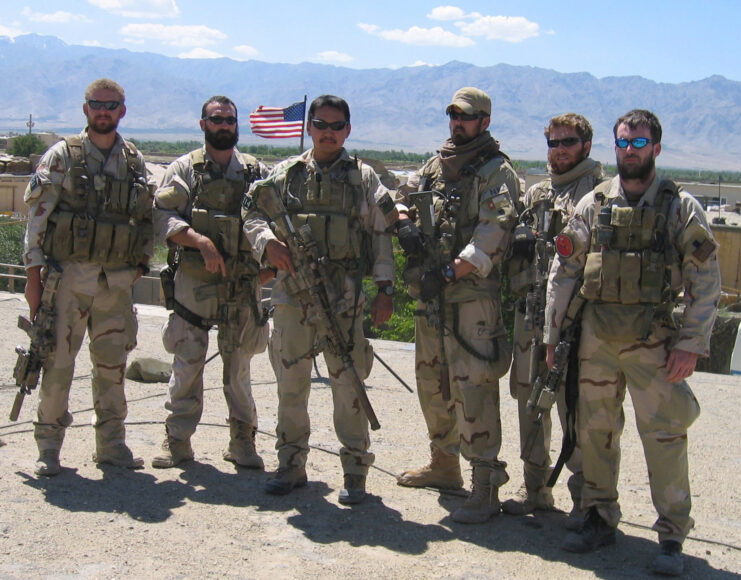 Following his deployment to Iraq, Marcus Luttrell was sent to Afghanistan with SEAL Team 10, as part of SEAL Delivery Vehicle Team 1 (SDV-1). It was during this time that he was involved in Operation Red Wings.
Luttrell and the men of the SDV-1's Special Reconnaissance element were searching for Ahmad Shah, and had hunkered down in the rocks along a steep ridge overlooking the militia leader's position. While they'd hoped their presence would remain unknown, it quickly became clear that they'd been seen, as Taliban fighters took aim with 82 mm mortars, RPK machine guns, RPG-7s and AK-47s.
All but Luttrell were killed in the assault, including a helicopter crew shot down during an attempted rescue. The US Navy SEAL was left unconscious and severely injured, suffering a broken back, several fractures and shrapnel wounds. Once he'd regained consciousness, he managed to evade the Taliban with the help of local Pashtun villagers, and was eventually rescued by US Army Rangers and the Afghan National Army.
Ahmad Shah survived Operation Red Wings, but was later killed in a firefight with Pakistani police in 2008.
Marcus Luttrell recovered from his injuries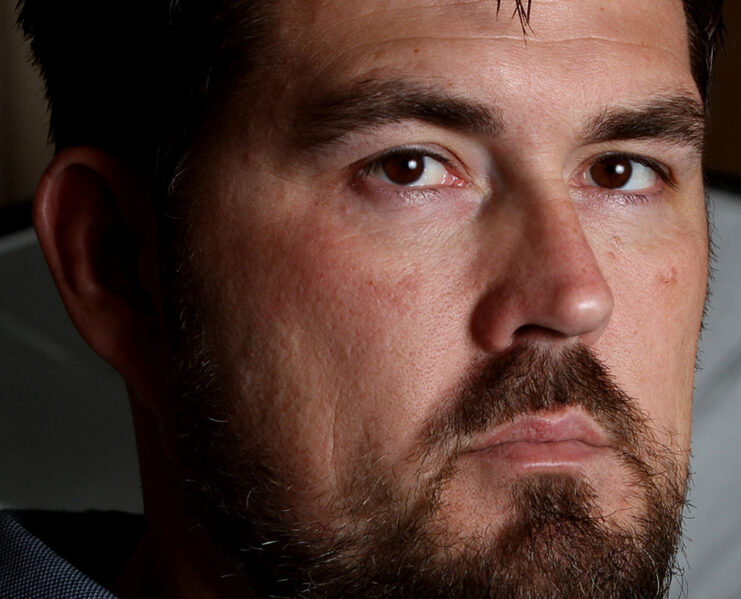 Upon returning from the Middle East, Marcus Luttrell was given a dog – a Labrador Retriever he named DASY, in honor of the comrades he lost during Operation Red Wings. For his actions in Afghanistan, he was awarded the Navy Cross and a Purple Heart. He later published Lone Survivor: The Eyewitness Account of Operation Redwing and the Lost Heroes of SEAL Team 10, about his experiences during the deadly mission.
The book has been shrouded in controversy, with debates over the number of enemy fighters Luttrell and his comrades took on during Operation Red Wings. While he estimated after the fact that the size of the Taliban force was between 20-35 rebels, in Lone Survivor he wrote that their numbers could have been anywhere from 80-200. While official estimates differ, they all present amounts that are far lower than Luttrell's initial total.
In 2009, after recovering from his injuries, Marcus Luttrell returned to full duty and was deployed as part of SEAL Team 5 to Ramadi, in Iraq. However, he was formally discharged after suffering another spinal fracture and injuries to both knees.
Lone Survivor (2013)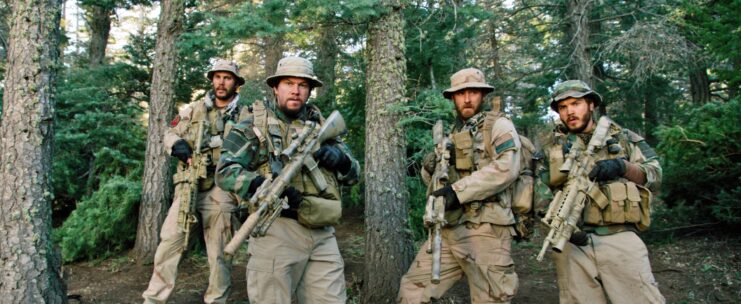 In 2013, a movie based on Marcus Luttrell's book was released. Titled Lone Survivor, it sees actor Mark Wahlberg portray the retired US Navy SEAL, and also stars Eric Bana, Taylor Kirsch, Ben Foster and Emile Hirsch as his comrades.
Lone Survivor is a dramatic retelling of Operation Red Wings. It was generally well-received upon its release, earning $154.8 million at the box office. Along with being named to the National Board of Review's (NBR) list of the top 10 films of 2013, it also received two Academy Award nominations, for Best Sound Mixing and Best Sound Editing.
Marcus Luttrell avenges his dog's death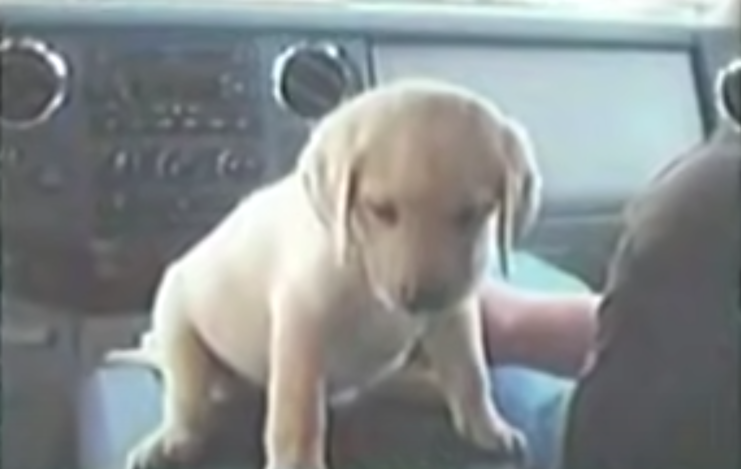 On the evening of April 1, 2009, Marcus Luttrell heard a gunshot. After checking to ensure his mother was okay inside the house, he went outside and saw DASY, his Labrador Retriever, dead from a gunshot wound to her left shoulder. Not far from his home, he noticed a suspicious vehicle parked along the side of the road, which he suspected held those responsible.
"I could tell [DASY] tried to get away because there was a blood trail," Luttrell told the Houston Chronicle. "When I saw she was dead, the only thing that popped into my head was, 'I've got to take these guys out.'" His beloved pet had been given to him by America's VetDogs to help him emotionally recover from his experiences in the Middle East.
Despite still recovering from surgery, Luttrell grabbed his 9 mm pistol, crawled under a fence and snuck up on the vehicle. As the car sped away, the US Navy SEAL jumped into his pickup truck and began what quickly became a high-speed chase, with both vehicles clocking in at over 100 MPH. Luttrell called 911 during the pursuit and remained on the line as he followed the suspect vehicle. While he eventually lost sight of it, Texas Rangers soon caught up with and arrested those responsible.
Alfonso Hernandez and Michael Edmonds were charged with cruelty to a non-livestock animal, while the car's driver was cited for not having a valid license. According to police, they'd been linked to at least five other area killings in the months leading up to the shooting. Edmonds pleaded guilty to the charges against him and received five years probation. Hernandez chose to stand trial, was found guilty and received the maximum sentence of two years in state prison. He was also fined $1,000.
Marcus Luttrell's post-war activities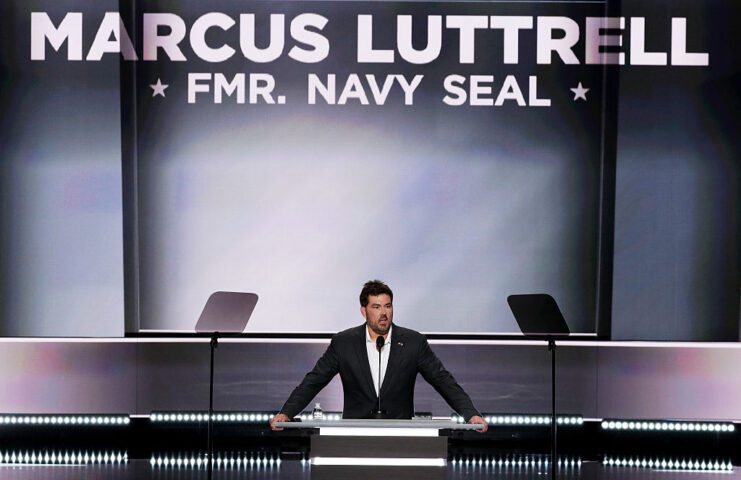 Following the war and the incident with DASY, Marcus Luttrell dedicated his life to working with US military veterans. In 2010, he established the Lone Survivor Foundation, whose mission is to "restore, empower, and renew hope for our wounded warriors and their families through health, wellness, and therapeutic support."
Luttrell released a second book, Service: A Navy SEAL at War, in May 2012. He has also since found a new furry companion, in the form of another Labrador Retriever named Rigby, who continues to provide the same emotional support DASY did.
More from us: General Austin Miller: The Longest-Serving Commander of the War In Afghanistan
Following the US withdrawal from Afghanistan in August 2021, Luttrell condemned how it went and criticizing the White House for how government and military officials handled the situation.