Detailing his service overseas in the book, Perfectly Wounded: A Memoir About What Happened After a Miracle, US Navy SEAL Senior Chief Petty Officer Mike Day didn't shy away from discussing one of the most traumatic nights of his life. While in Iraq, he and his team were ambushed by a group of terrorists. During the assault, Day sustained 27 gunshot wounds – and still managed to make it out alive.
War In Iraq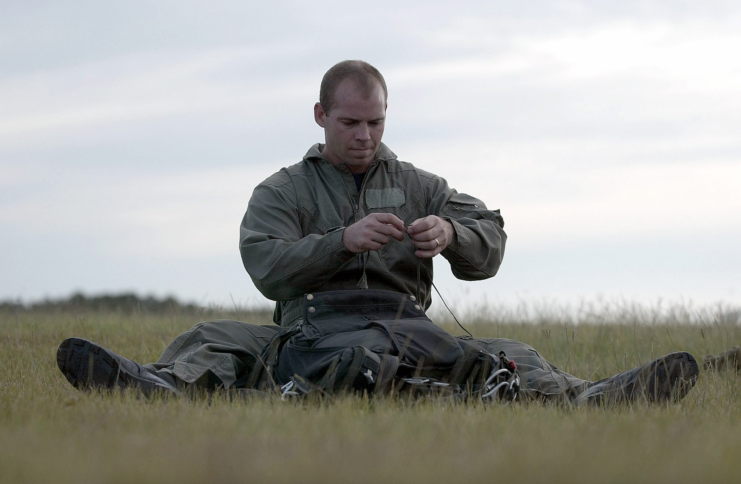 Although the American presence during the Iraq War was already well-established by the end of 2003, just under four years later there was an added push to have more manpower on the ground. US President George W. Bush committed 20,000 more troops, specifically around Baghdad, on January 10, 2007.
Later that same year, the US forces were tasked with recruiting former insurgents for training, under their guidance. Much of this was conducted by US Navy SEALs. It began in Anbar province, where Mike Day served during the conflict, before spreading to other areas of Iraq. This drastically cut back on the amount of violence in the region, yet it didn't commence until the beginning of June 2007.
By this point, Day had faced off against a team of insurgents in Anbar province.
US Navy SEAL Mike Day and a dangerous nighttime raid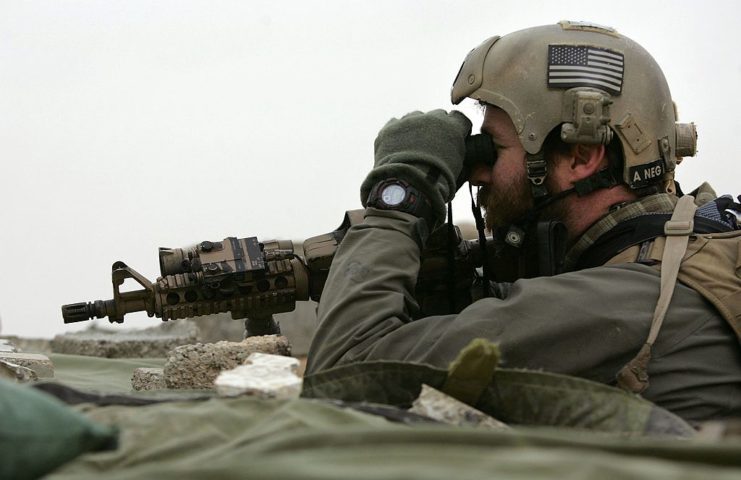 On April 6, 2007, Mike Day was assigned as the lead man of a team comprised of Navy SEALs and Iraqi scouts. Their mission was to conduct a raid against an al-Qaeda cell near Fallujah, which had shot down two US helicopters, killing everyone onboard when they crashed.
In order to reach their targets, the team had to conduct a nighttime raid on a house with three known insurgents inside. They were clearing the house when they reached a small 12 x 12 foot room. As the lead, Day entered first and was followed by two of the Iraqi scouts. The insurgents within had evidently been waiting for the team to breach the room, as they immediately began shooting.
There was so much gunfire that it actually knocked Day's rifle clear out of his hands.
Heavy casualties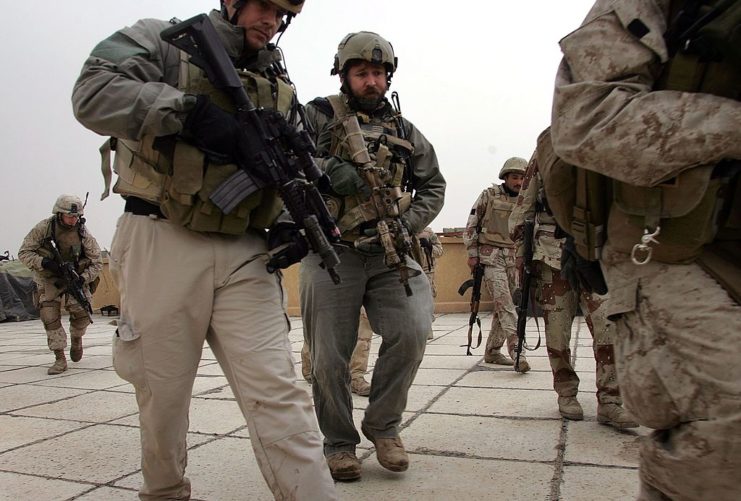 The gunfire hit both of the Iraqi scouts who'd entered the room behind Mike Day. The first was shot in the chest, the force of the bullet pushing him out of the room. The second was also hit in the chest, the shot killing him instantly.
In the meantime, the team leader pulled out his pistol and targeted one of the attackers who'd just pulled the pin on a grenade. Day wasn't able to move away in time, however, and the explosive detonated near enough to knock him unconscious. He was also hit with shrapnel from the blast.
The Navy SEAL lay there for a time, as the surviving members of his team didn't know where he was and he couldn't alert them to his position. Incredibly, he regained consciousness and, realizing the insurgents were shooting at his comrades, engaged them with only his pistol.
US Navy SEAL Mike Day takes over two dozen shots to his body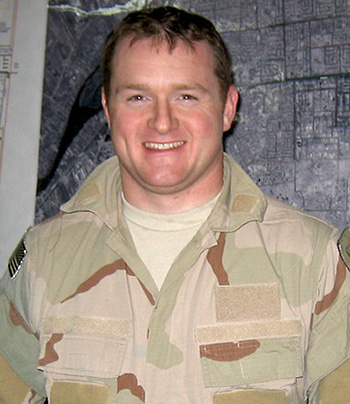 It was two against one, with both attackers carrying AK-47s and shooting at Mike Day from only 10 feet away. Despite the odds, he was able to kill them both and clear the room, moving elsewhere in the house. That's when he discovered that fellow Navy SEAL Joseph "Clark" Schwedler had been killed.
Day was able to use Schwedler's radio to save the lives of himself, three more Iraqi scouts, and numerous women and children who were also in the building. As his own had been destroyed, it was his only way of contacting the remainder of his team, who'd withdrawn and called for a fire attack on the building. Luckily, Day's call came just in time to prevent them from launching the airborne attack.
They returned to finish the mission and clear the house. It wasn't until they'd finished that Day saw the looks on his teammates' faces and realized he'd been badly injured. He'd taken 16 gunshots to his body and another 11 to his armor. Despite the extent of his wounds, the Navy SEAL walked himself to the MEDEVAC, recalling, "I wasn't being macho, but I was afraid if they picked me up, it would just hurt more."
Speaking about his injuries, he later said, "I was shot in both legs, both arms, my left thumb was almost amputated, I was shot in the abdomen and had a colostomy bag for a year, my right scapula was shattered, I was shot twice in the buttocks, once in the scrotum and my body armor was hit multiple times which caused fractured ribs and contusions on my lungs."
'I shouldn't have survived'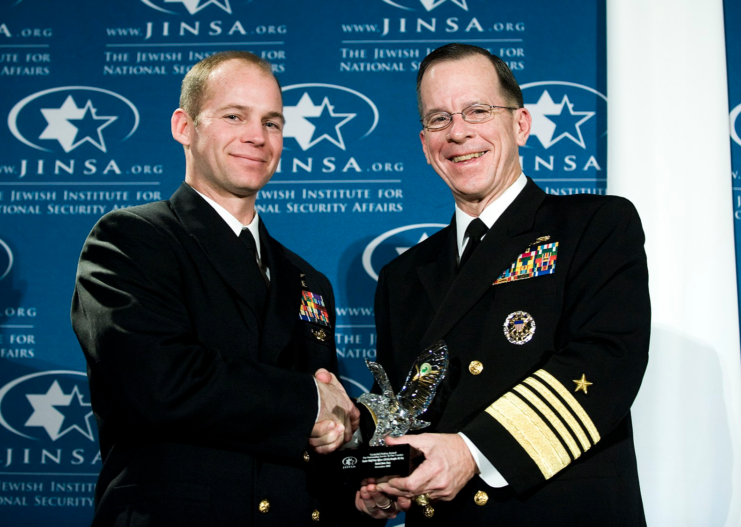 Mike Day's recovery was lengthy; while traveling for more extensive treatment his heart stopped three times. Ultimately, it took almost two years for him to physically recover. Nonetheless, he survived the ordeal, and, in 2010, retired from the US Navy after 21 years of service.
He spoke extensively about his experience in both his memoir and interviews, concluding on all accounts that he shouldn't have survived the events of April 6, 2007. His body armor alone shouldn't have stood up to that level of attack. It was designed to take one bullet at close range, but, instead, it held up against 11.
More from us: Ronald J Shurer: The US Army Medic Who Braved Enemy Fire to Rescue His Fellow Green Berets
Day also recalled that, as soon as the enemy opened fire against him, he began praying, asking God to bring him "home to my girls." Sure enough, he did make it back to his family. The lasting impact of the attack has stayed with him, as he experienced post-traumatic stress disorder (PTSD) and had a traumatic brain injury. He also still deals with the lasting pain from his physical injuries.
The retired Navy SEAL passed away on March 27, 2023.