In an episode titled "Abyssinia, Henry," the producers of M*A*S*H (1972-83) decided that McLean Stevenson's character, Henry Blake, was to depart from the show. It would be one of the first times a character was killed off from a television show and became one of the most shocking surprises in the history of the medium.
Stevenson wanted to leave M*A*S*H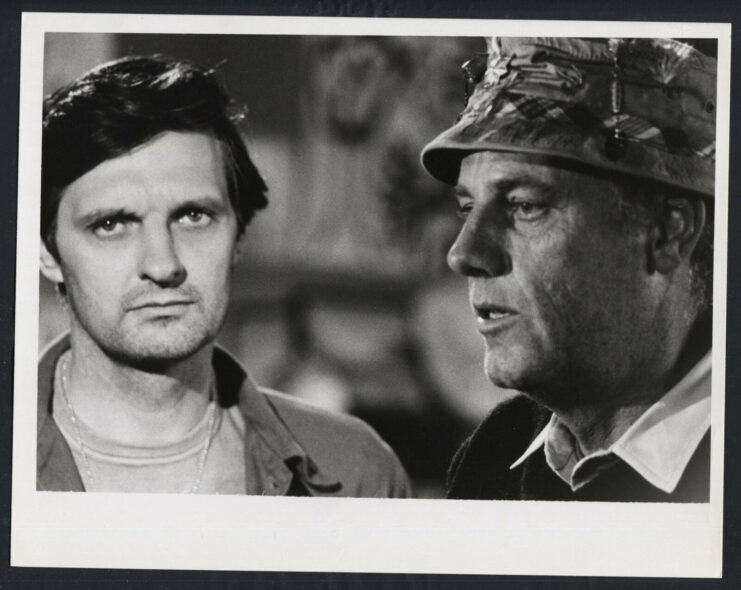 Stevenson was one of M*A*S*H's leading characters, but as the show progressed and became more popular, it was clear Alan Alda was becoming its starring male lead. This made Stevenson upset, and he voiced his feelings to his fellow co-stars.
According to Loretta Swift, who played Maj. Margaret "Hot Lips" Houlihan, Stevenson once told her, "I know I will not be in anything as good as this show, but I have to leave and be number one." It came to a point that he told the producers he wanted to end his contract.
In an interview, producer Gene Reynolds explained, "We were working on the story of McLean leaving. McLean said, 'I wanna get off the show,' so we finally made a deal with him: Finish the year. And he agreed to finish the year, and then [we] would let him go, because he was very unhappy, and we didn't want to keep him if he was that unhappy."
Producers told the M*A*S*H cast right before filming the death scene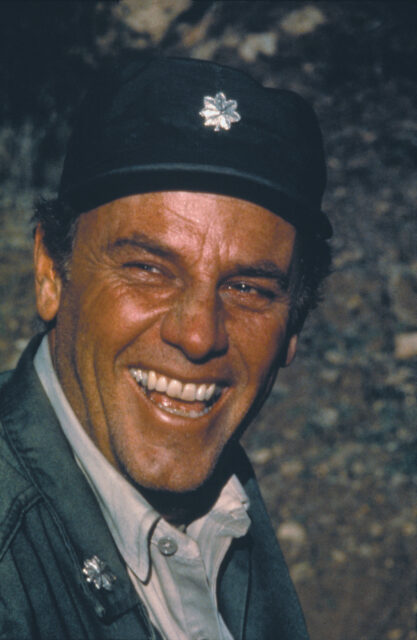 When filming the episode, the M*A*S*H cast carried on as usual, completely unaware of Lt. Col. Henry Blake's impending death. Even Stevenson wasn't aware of his character's fate. The writers had kept it a secret – and for good reason. According to Reynolds, some actors tend to change their acting style when they know something big is happening in an episode.
Before they packed up for the day, the producers stopped the cast to tell them there was more. "Gene and I took the cast over to one side and sat them down and said, 'Look, we're going to do something that you don't know about.' I had this manila envelope with the last page in it that they'd never seen," explained Larry Gelbart. "It's not often in your life that you see people stunned… They really could not believe what was on the page."
In the scene, the characters are made aware of Blake's death after Cpl. Walter Eugene "Radar" O'Reilly runs into the operating room to announce his aircraft had been shot down and "there were no survivors." The reactions of the extras were genuine, as they were learning of his death for the first time.
M*A*S*H's producers maintain Blake's death was the right choice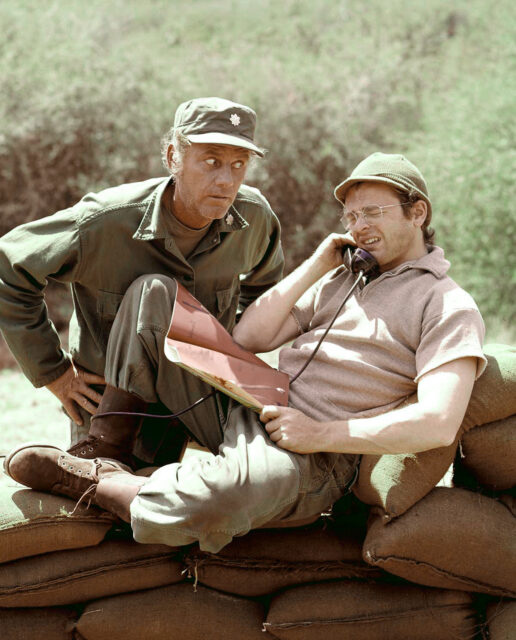 The decision to kill off Blake was controversial and upset audiences. Fans were pretty vocal about their disappointment, sending in thousands of letters to the producers. In fact, some took greater action, contacting them directly. Reynolds recalled an evening when he received a phone call from a M*A*S*H fan who wanted to explain how upset she was by the death.
"I picked up the phone, and a woman says: 'I don't know why you did it. It was not necessary, it's just a little comedy show. You did not have to do this.' I said, 'What are you talking about?' 'You did not have to kill Henry Blake.' I say, 'Who's calling?' She says, It's so and so, I'm in New York City. New York was 9:30, she had seen the show. So she says: 'You made a big mistake, it was a rotten thing to do. We're all crying here, you've upset everybody.'"
More from us: The Many Incredible War Movies of Donald Sutherland
Reynolds tried to explain his reasoning, a portrayal of the "wastefulness of war." However, she carried on, saying, "'I will never watch the show again.' So I said, 'I don't care.' She says, 'Well, I don't believe that.' And I said, 'I don't believe you won't watch the show again.'"