Needless to say, Donald Sutherland has had an incredible Hollywood career. He entered the industry in the 1960s with small roles in a few British television shows, before taking on the horror genre. As the actor came into his own, he further expanded into other genres, including war and the military.
These are the many – and we mean many – war movies of Donald Sutherland.
The Bedford Incident (1965)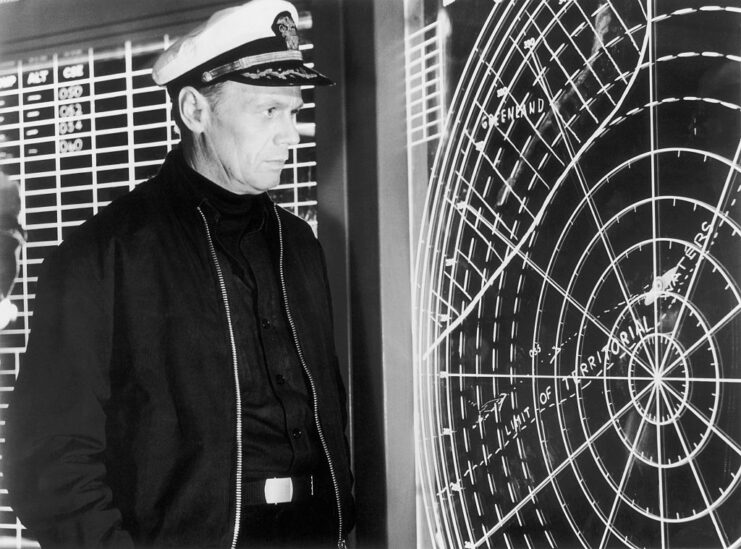 Directed by James Harris, The Bedford Incident (1965) is an adaptation of the novel of the same name.
Set during the Cold War, the film follows the crew of the USS Bedford as they sail near Greenland and give chase to a Soviet Navy submarine. The guided missile destroyer eventually catches up to the vessel, at which point Capt. Eric Finlander forces the enemy to surface and fight. They do, shooting four nuclear missiles at Bedford, vaporizing the crew.
This film had a clear anti-Cold War message, attempting to show the problems of needless military aggression. It received mixed reviews upon its release. Many praising actor Richard Widmark for his performance, while others felt the movie's events were too implausible.
The Bedford Incident was the first of many war movies Donald Sutherland would appear in, but it was far from a starring role. He played Hospitalman Nerney, a very minor character.
The Dirty Dozen (1967)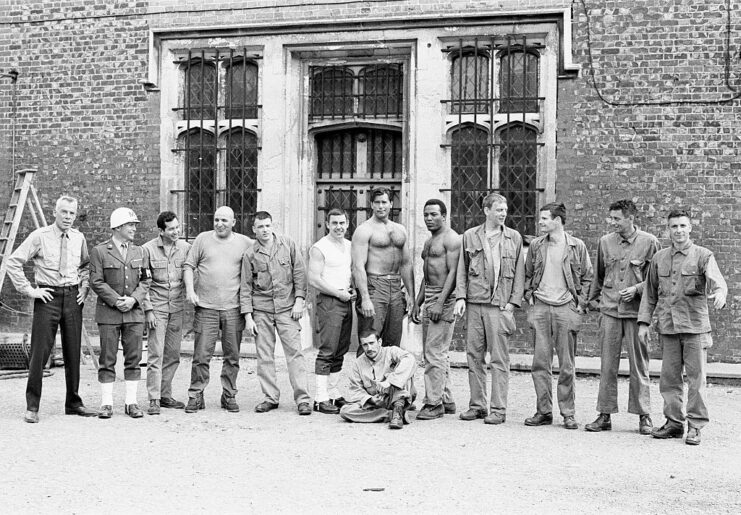 Donald Sutherland's next war movie was far more successful.
Adapted from the novel of the same name, The Dirty Dozen (1967) was inspired by the 101st Airbrone Division's World War II-era demolition experts, nicknamed the "Filthy Thirteen." The movie follows a group of criminals put together to take out a large number of German officers in the lead-up to D-Day. They make it to their target and a fight ensues. When the smoke clears, only three walk away alive.
Sutherland portrays Vernon L. Pinkley. The character had some noteworthy scenes, including a successful shootout with German soldiers before he's killed. Sutherland's acting was praised, and The Dirty Dozen is considered by many to be his breakout role, as he left the United Kingdom for Hollywood shortly after.
The movie did very well at the box office, and is ranked 65 out of 100 on the American Film Institute's 100 Years…100 Thrills list.
M*A*S*H (1970)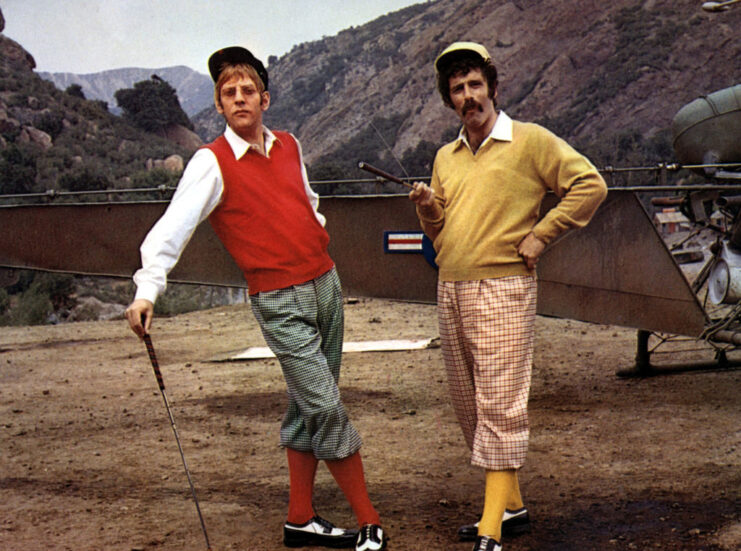 Ultimately, it was his role as Capt. Benjamin Franklin "Hawkeye" Pierce Jr. in M*A*S*H (1970) that earned Donald Sutherland his fame.  As with the later television series, the film follows the staff of a Mobile Army Surgical Hospital during the Korean War, ending when two of the men are discharged.
M*A*S*H was incredibly well received, which came as a shock to the cast and crew. Sutherland remembered going to the local movie theater the day of its release "to see if it was going to sell any tickets. The line was twice around the block." The film won a major award at the 1970 Cannes Film Festival and was nominated for five Academy Awards, winning Best Adapted Screenplay.
This made Sutherland a true Hollywood name, securing his roles in many future war movies.
Kelly's Heroes (1970)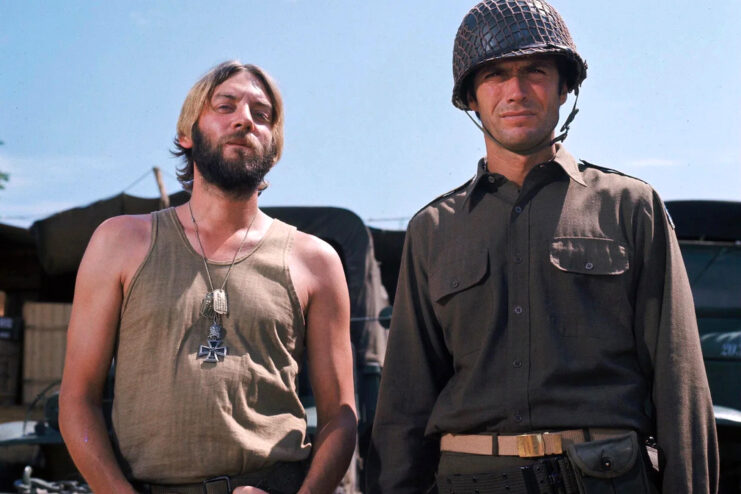 Kelly's Heroes (1970) follows a group of American soldiers during WWII as they desert their posts to rob a bank said to contain German gold. Donald Sutherland plays Sgt. "Oddball, and later recalled, "I'd just finished M*A*S*H and my beloved producer Ingo Preminger told me my life was going to change when it came out. So I figured maybe I'd not get a chance to play this kind of a fellow again. […] The bigger part was that I loved Oddball. Adored him!"
Upon its release, Kelly's Heroes did quite well, earning $5.2 million and receiving a lot of praise. Most important was Sutherland relished the filming process. "I love Kelly's," he said. "You don't think about how it's going to be received when you're doing it. But afterwards, when people speak to me about it, it always pleases me."
Start the Revolution Without Me (1970)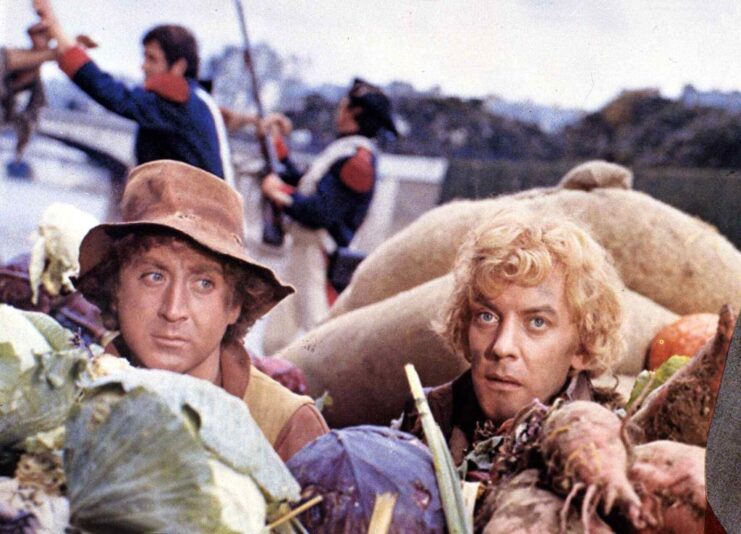 Instead of a World War, Start the Revolution Without Me (1970) is set during the French Revolution. Gene Wilder and Donald Sutherland portray two sets of identical twins who were switched at birth. The peasant pair are mistaken for the famous Corsican brothers. What ensues is simply a re-telling of Charles Dickens' A Tale of Two Cities. 
If you're wondering why you hadn't heard of Start the Revolution Without Me before, there's a reason – really. The only compliments it received were for the stunning period costumes, with there being little to say about the movie itself.
Johnny Got His Gun (1971)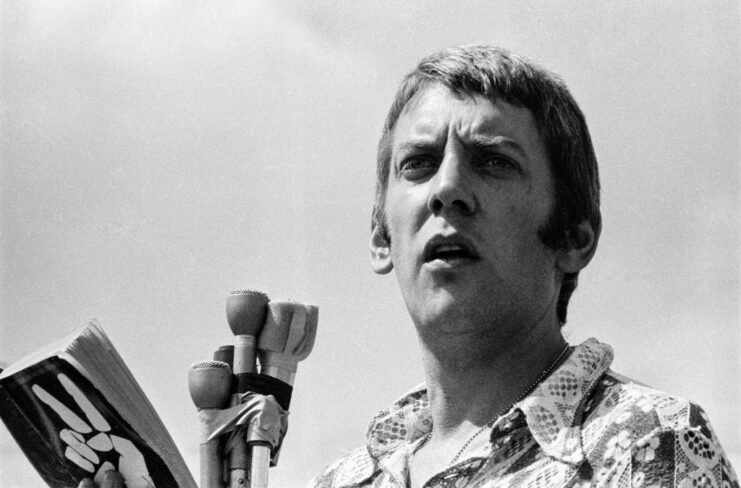 Donald Sutherland was against the Vietnam War. It makes sense, then, that he would act in the 1971 film, Johnny Got His Gun, based on the book of the same name. He took on the role of Christ, who appears as Joe Bonham, portrayed by Timothy Bottoms, regains consciousness.
Despite Sutherland's successful films in the years prior, Johnny Got His Gun did poorly upon its release. While it was greatly admired at the Cannes Film Festival, this didn't translate to normal audiences. There was a small amount of interest, which quickly died down, and Johnny Got His Gun more or less fell into obscurity.
In fact, most of the film's fame came years later, when clips were included in Metallica's music video for "One."
F.T.A. (1972)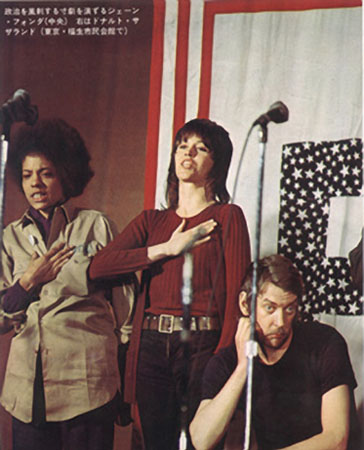 One of the more unique war movies to feature Donald Sutherland is actually a documentary. It follows him and other performers, including Jane Fonda, as they tour US military bases in Hawaii, the Philippines, Okinawa and Japan with their F.T.A. Show. It includes footage of their performances, behind-the-scenes moments and interviews with different US soldiers stationed overseas.
As far as production value, F.T.A. was low budget and of questionable quality, but it certainly captured the anti-war sentiment of the 1970s. The interviews featured in the documentary show how done with the war the GIs were and how unimpressed they were with the "imperialistic American government."
The film's release was poorly timed, coming out only days after Fonda had her infamous trip to Hanoi in 1972. F.T.A. was only shown for a week before being pulled from theaters.
The Eagle Has Landed (1976)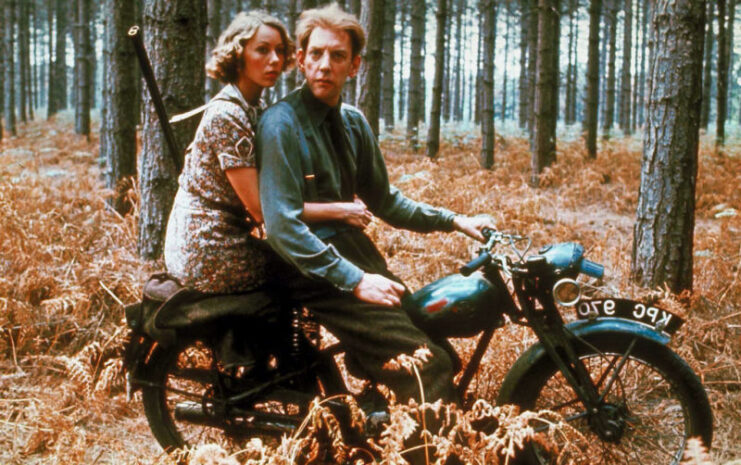 Jumping a long way from his F.T.A. documentary, Donald Sutherland landed a role in the WWII movie, The Eagle Has Landed (1976). The film follows a group of Germans who come up with a plot to kidnap British Prime Minister Winston Churchill. Michael Caine portrays Col. Kurt Steiner, while Sutherland is an agent, codenamed Liam Devlin, who accompanies him on the mission. The latter is supposedly an exiled member of the IRA.
Overall, Sutherland played Devlin quite well, although many thought his Irish accent needed work. The Eagle Has Landed was extremely successful, following the layout of many popular war films: interesting characters, good action and a compelling plot.
A War Story (1981)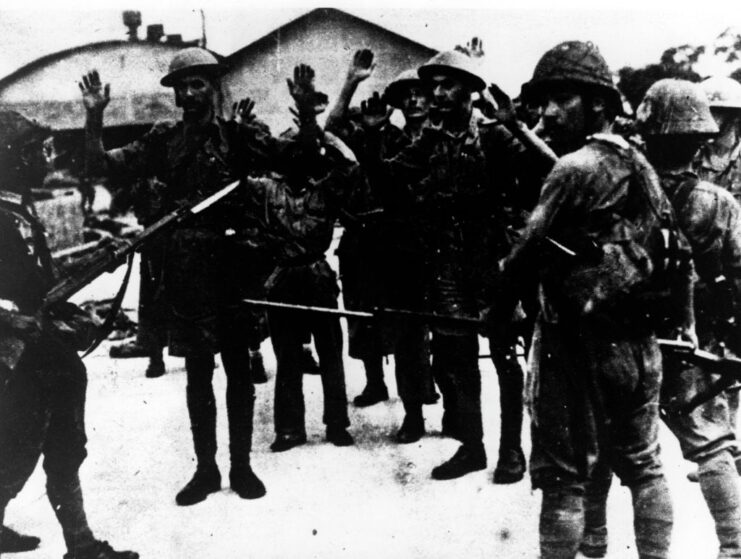 Despite Donald Sutherland's fame, his next war movie was certainly not very popular. It was a Canadian docudrama created by the daughter of Maj. Ben Wheeler, who was taken as a prisoner of war (POW) by the Japanese during the Second World War. It tells the story through what was written in the diary he kept while at the Kinkaseki camp.
This was where Sutherland came in. He didn't play the role of Wheeler – instead, he served as the narrator of his diary entries. Those who did see it seemed to enjoy it, but A War Story (1981) was certainly not a Hollywood production.
Revolution (1985)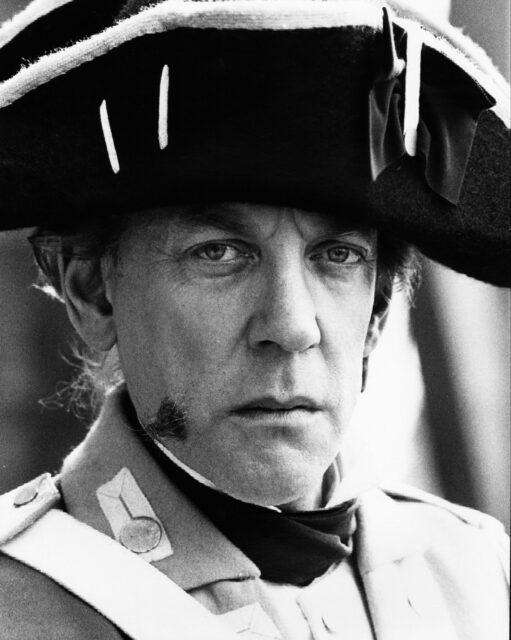 While Revolution (1985) was a Hollywood production, you wouldn't know by watching it.
The American Revolution-era movie was a complete and utter failure. Al Pacino played the lead role of Tom Dobb, a fur trader whose young son is a drummer boy for Donald Sutherland's character, Sgt. Maj. Peasy. While searching for his child, he decides he must fight for the Thirteen Colonies.
Although Sutherland can hardly be blamed for the film's poor performance, as his character is relatively minor, he isn't entirely blameless. His accent has been picked apart by critics, with The Guardian describing it as "skitting around as it does between Northern Ireland, Yorkshire and a sort of grumbly noise."
When it was released on Christmas Day 1985, the plot was almost entirely incomprehensible. In fact, Revolution was so bad that Pacino took four years off from acting to recover.
Bethune: The Making of a Hero (1990)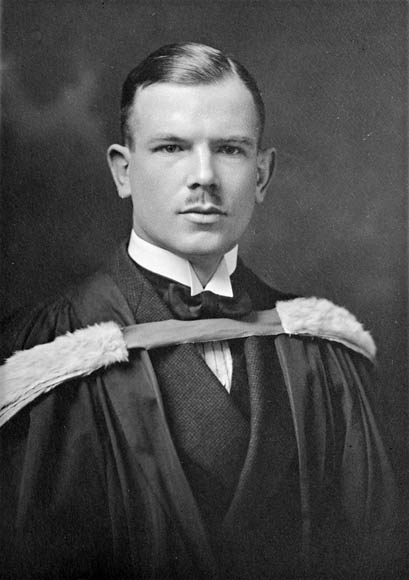 Certainly one of Donald Sutherland's lesser-known war movies, Bethune: The Making of a Hero (1990) placed him in the title role of Norman Bethune, a Canadian doctor-turned-combat surgeon during the Chinese Civil War.
The film follows Bethune's life from childhood, through his two marriages, and into his service in the Spanish Civil War. This was a very important role for Sutherland, as he'd portrayed the surgeon in a television series years earlier.
This caused the actor to be at odds with scriptwriter Ted Allan, who'd actually served with Bethune in Spain. Sutherland wanted to erase some of the doctor's flaws, which Allan was vehemently against. When Bethune: The Making of a Hero was released, the actor claimed the script, as written by Allan, was "pretentious and two-dimensional and unplayable."
It was a total bomb and eventually turned into a multi-part television movie.
The Hunley (1999)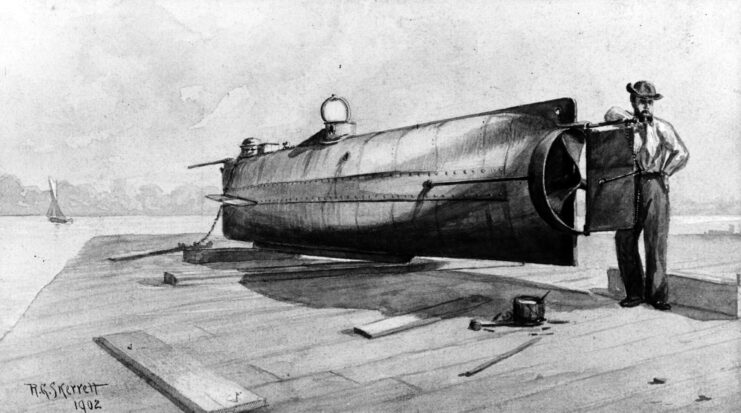 While Donald Sutherland had acted in many Hollywood films by this point in his career, he also chose to work on a handful of television movies.
Released in 1999, The Hunley is based on the real-life H.L. Hunley and the sinking of USS Housatonic on February 17, 1864. The submersible fired a torpedo at Housatonic, making her the first ship to be sunk by a submarine. In doing so, however, Hunley was severely damaged and ended up sinking, as well.
Sutherland plays Brig. Gen. P.G.T. Beauregard, a character based on the real-life American Civil War hero of the same name. As far as accolades go, The Hunley flew under the radar. It was somewhat average, earning praise for its battle scenes, but being less impressive as a historically accurate work.
Path to War (2002)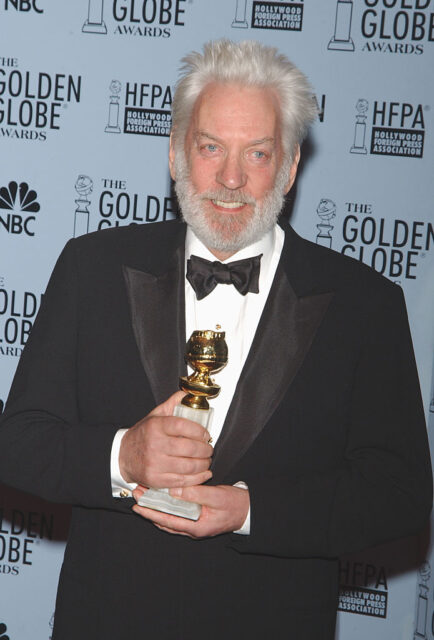 Another of Donald Sutherland's television war movies was 2002's Path to War. Unlike other Vietnam War films, this one took a unique approach, as it looked at the conflict through the eyes of US President Lyndon Johnson and the members of his cabinet. Sutherland took on the role of Clark Clifford, one of Johnson's best-known political advisors. There were other famous actors cast in the movie, as well, including Michael Gambon and Alec Baldwin.
Path to War was well received. As the lead, Gambon's occasionally criticized for how he portrayed the US President, especially as he paled in comparison to the supporting actors. Sutherland did a fantastic job with his character, winning a Golden Globe Award for it.
More from us: Alan Alda and Jamie Farr – The 'M*A*S*H' Stars Who Earned Their Stripes In Korea
Perhaps the biggest praise of all, however, came from well-known critic Matt Zoller Seitz, who said Path to War was the sixth-greatest US television movie ever made.