Country music legend and actor Kris Kristofferson has had a long and successful career that hasn't been without its hardships. Before pursuing a career in Hollywood, he trained and served as a helicopter pilot with the US Army. Although his service was relatively short, his dedication to his country was later awarded.
Kris Kristofferson was a bright and promising student athlete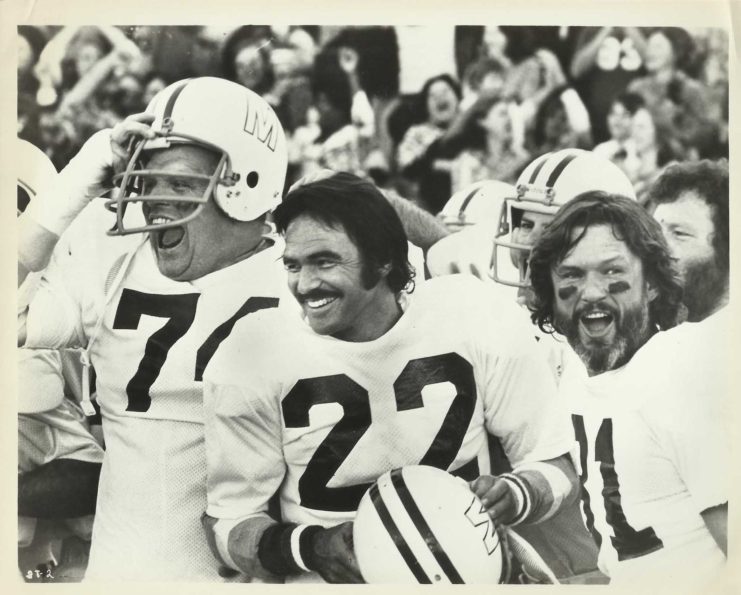 Kris Kristofferson was born in Brownsville, Texas in June 1936 to a family with a long history of military service. From a young age, he showed a number of skills, including athletic ability, musical talent and a knack for writing. While attending Pomona College in California, he pursued his Bachelor's degree in creative writing, and played on the school's rugby and football teams. He also participated in track and field.
Kristofferson became so good at football that he appeared in Sports Illustrated's long-running "Faces in the Crowd" segment. Despite his commitment to sport, he was still able to dedicate enough time to his studies and graduated summa cum laude in 1958.
Kristofferson's intelligence earned him the Rhodes Scholarship from Oxford University. Even across the pond, he kept up his involvement in sport, playing rugby and taking up boxing. Alongside these endeavors, he was an editor for the school's student newspaper. He graduated with a Bachelor of Philosophy degree in English literature in 1960.
Joining the US Army after college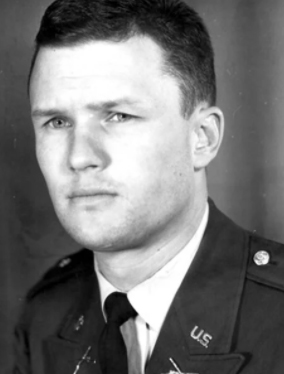 When Kris Kristofferson finished school, his father encouraged him to join the military. Lars Kristofferson had been a pilot in the US Army Air Corps and had continued to serve when the service became its own branch of the US military, retiring with the rank of major general.
Following his father's advice, the younger Kristofferson joined the US Army in 1960 and was sent to Fort Rucker, Alabama to train as a helicopter pilot. After this, he completed Ranger School, known for being one of the most physically difficult courses, and earned his Ranger Tab.
Once he'd completed his training, Kristofferson was commissioned as a second lieutenant and stationed in West Germany with the 8th Infantry Division, where he rose to the rank of captain. Remaining there throughout the early 1960s, he formed a band with his fellow servicemen that helped to maintain his love for music and songwriting.
West Point offered Kris Kristofferson a job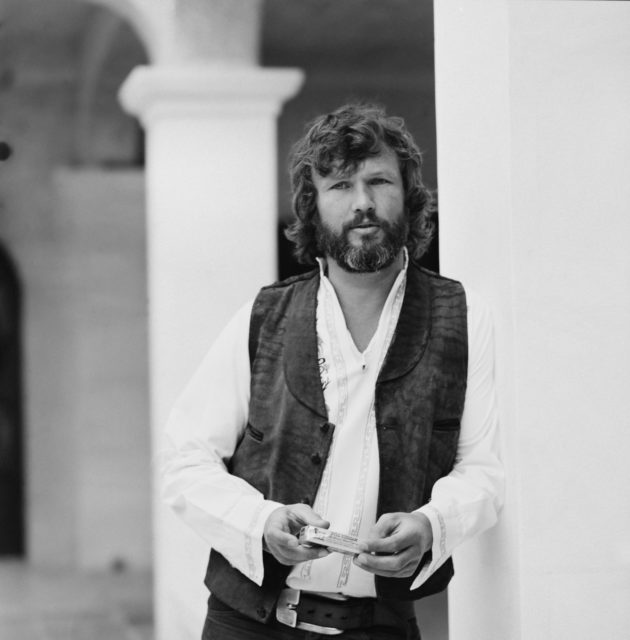 At the end of his tour of duty in West Germany, the US Military Academy West Point offered Kris Kristofferson a job teaching English literature. He declined the offer and retired from the Army in 1965, wanting to pursue music.
One thing that influenced his decision was a two-week leave spent in Nashville, Tennessee. While he was there, he "just fell in love with the music community that was going on there. The way the old heroes helped out the new guys. It was a very soulful business at the time; I don't know if it's anything like that now, but it was definitely the best move I've ever made."
Leaving the US Army caused issues within the family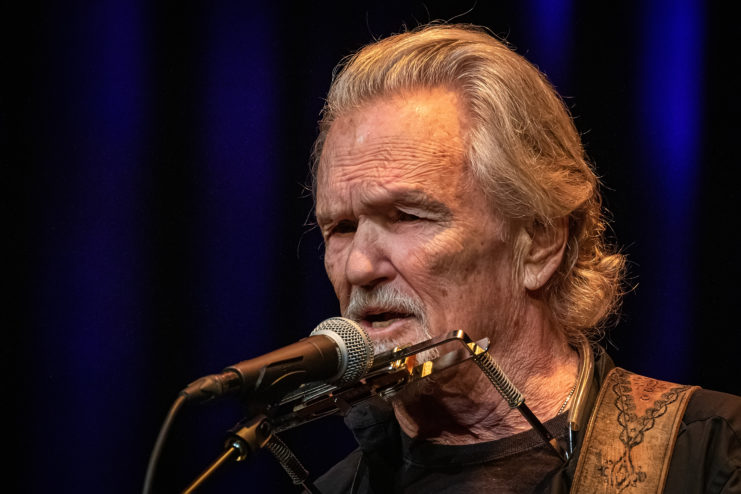 Unfortunately, his decision to resign from the Army had a major impact on Kris Kristofferson's relationship with his family. Generations had devoted their lives to military service, so when he chose to pursue a career in music, they disowned him. To add insult to injury, four years later, his first wife divorced him.
Kristofferson was forced to supplement his income by taking various jobs, one of which was working as a commercial helicopter pilot in Louisiana. He also worked at Columbia Recording Studios in Nashville as a janitor, where he'd sneak demo tapes into the hands of important industry individuals, in the hopes they would like what he was creating.
One of these encounters involved June Carter, the wife of country music legend Johnny Cash. She agreed to give her husband Kristofferson's tape, but Cash simply put it in a large piles with others he'd received from aspiring musicians. Undeterred, Kristofferson landed his helicopter on Cash's front lawn to try and get his attention. However, it's unknown if he was there at the time.
Kris Kristofferson was awarded for his service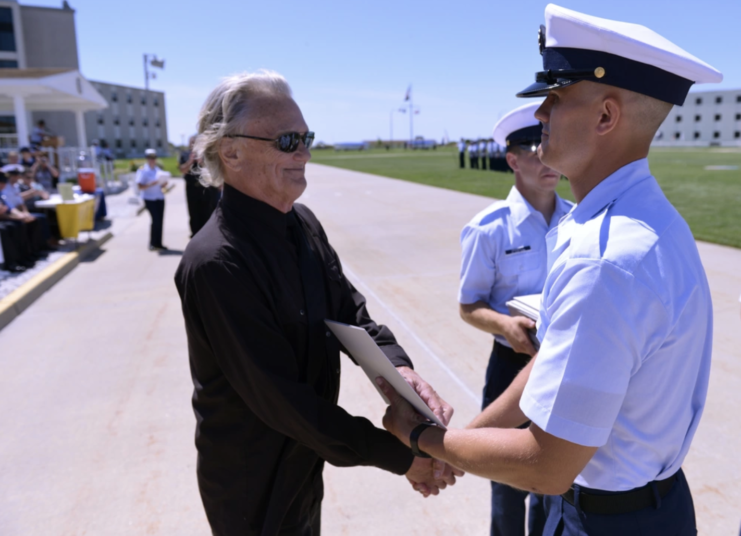 Kris Kristofferson wound up signing with Monument Records, launching what became an incredibly successful music career. Before he knew it, he was one of the most-sought after songwriters of the time, with the likes of Gladys Knight & The Pips, Johnny Cash and Ray Price recording version of his songs. The US Army veteran, without the support of his family, went on to have one of the greatest country music careers of all time.
Kristofferson also became a highly-credited actor, starring alongside the likes of Burt Reynolds in the 1977 sports comedy, Semi-Tough, and Barbra Streisand in the 1976 remake of A Star Is Born. The latter earned him the Golden Globe for Best Actor. While he suffered some bumps along the way, including poorly-performing albums, Kristofferson managed to establish a successful music and acting career that's spanned over half a century.
More from us: Before Becoming An Actor, Adam Driver Served in the US Marine Corps
For his musical prowess, Kristofferson has been inducted in the Songwriters Hall of Fame and the Country Music Hall of Fame. He's also been the recipient of a number of Grammy Awards and nominations. Outside of this, he's been awarded for his years of service. In 2011, he was presented with the Veteran of the Year Award at the American Veteran Awards.