Gene Roddenberry's Star Trek: The Original Series (1966-69) remains enormously popular and influential; critics still point to the creator's forward-thinking views on race and human rights. Roddenberry was 45 years old when the show first hit the air, and prior to its success had lived a fascinating life. This included a decorated career in the US Army Air Corps and its successor, the US Army Air Forces.
Gene Roddenberry's early life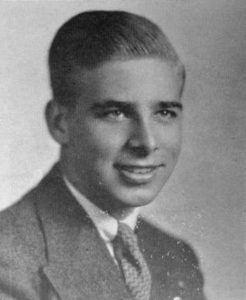 Gene Roddenberry was born in El Paso, Texas in August 1921. His family later moved to Los Angeles, California, where his father worked as a police officer. Growing up, Roddenberry showed an early interest in science fiction and was a fan of such stories as John Carter of Mars and E.E. Smith's Skylark series.
Upon graduating from high school, Roddenberry attended Los Angeles City College, majoring in Police Science. It was while attending the educational institution that he expressed interest in becoming a pilot. He earned his pilot's license through the US Army Air Corps-sponsored Civilian Pilot Training Program. He later enlisted in the USAAC and was commissioned as a second lieutenant.
Gene Roddenberry's military career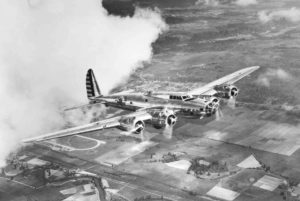 Gene Roddenberry was sent to Oahu, Hawaii to join the 394th Bomb Squadron, 5th Bombardment Group, 13th Air Force, flying Boeing B-17 Flying Fortresses. During an early flight, Roddenberry and his co-pilot were caught in a tropical storm. The pair struggled with the controls and the aircraft, after hitting a downward current, sank down toward the ocean. Miraculously, at the last second, it was able to right itself after coming into contact with a low air cushion.
In August 1943, Roddenberry was piloting a B-17E named Yankee Doodle from Espiritu Santo, in Vanuatu. While on the runway, the aircraft experienced a mechanical issue, causing Roddenberry to overshoot the runway by 500 feet. The B-17E was unable to takeoff and crashed into a series of trees, starting a fire. Two men, bombardier Sgt. John P. Kruger and navigator Lt. Talbert H. Woolam, were killed.
After an investigation, Roddenberry was absolved of any responsibility for the crash. The devastated pilot returned to America, where he served as a crash investigator for the US Army Air Forces. During his time in the service, he was awarded an Air Medal and the Distinguished Flying Cross.
Another crash leads to a change in careers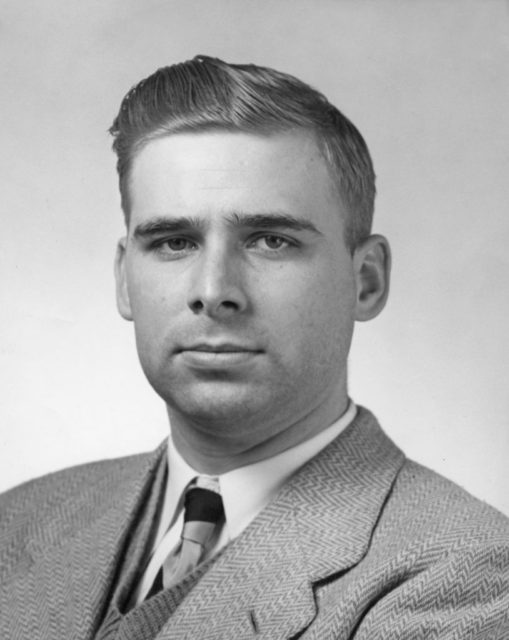 After his time in the US military, Gene Roddenbery joined Pan American World Airways as a pilot. Two of his routes, New York City to Johannesburg and New York to Calcutta, were the longest the airline offered at the time.
On June 18, 1947, Roddenberry was flying from Karachi to Istanbul on Pan Am Flight 121. During the flight, the Lockheed L-049 Constellation suffered an engine failure, causing the remaining to overheat. One engine caught fire, which spread to the aircraft. The engine itself fell to the ground and the L-049 began an unplanned descent.
The flight was carrying 36 people – 26 passengers and 10 crew members – who were unable to do anything as the aircraft turned toward the ground. Roddenberry was able to take control as the L-049 crashed into the Syrian Desert, but couldn't prevent the crash. A total of 15 individuals died, and the pilot himself broke two ribs.
Star Trek explodes in popularity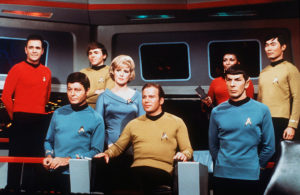 Following the crash, Gene Roddenberry resigned from his position with Pan Am and began working with the Los Angeles Police Department (LAPD). While working with the LAPD, he began submitting scripts for potential television shows. He became increasingly more successful as time went on.
Roddenberry saw scripts he wrote for Bat Masterson (1958-61) and Jefferson Drum (1958), among others, be turned into episodes. One he wrote for the popular CBS series, Have Gun – Will Travel (1957-63), won a Writers Guild of America award for Best Teleplay.
Through all his success, Roddenberry's chief ambition was to create a show of his own. In the early 1960s, he was given the opportunity to produce a number of pilots, but none were picked up. In 1966, working with Desilu Productions, Roddenberry got Star Trek on the air. It was his second attempt at getting the series greenlit, having first pitched it to MGM.
The show offered rarely seen science fiction and a multicultural cast that allowed Americans to imagine themselves on screen. Roddenberry regularly used the show to opine on the major social issues of the day, and while it only lasted three seasons, there have been several movies and television spin-offs since.
Star Trek's legacy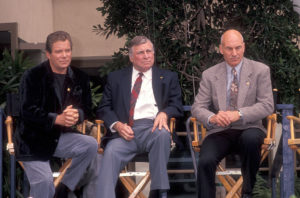 More from us: Before Becoming An Actor, Adam Driver Served in the US Marine Corps
In addition to spawning numerous movies, comic books, novels, video games and TV shows, Gene Roddenberry's Star Trek has one of the most ardent fanbases of any program in history. The latest iteration of the franchise was released on streaming service Paramount+ in 2022, titled Star Trek: Strange New Worlds, and the fourth in a line of movies by director JJ Abrams is slated to appear in theaters in December 2023.