A number of Vietnam-era films were released in the decade or so after the conflict's conclusion, and among the most popular was Full Metal Jacket (1987). Directed by Stanley Kubrick and based on the 1979 semi-autobiographical book by Gustav Hasford, it became a box office success, bringing in $120 million. The following is a list of little-known facts about Full Metal Jacket and the cast that made the film as powerful as it was.
Val Kilmer helped Matthew Modine secure the role of Pvt. 'Joker'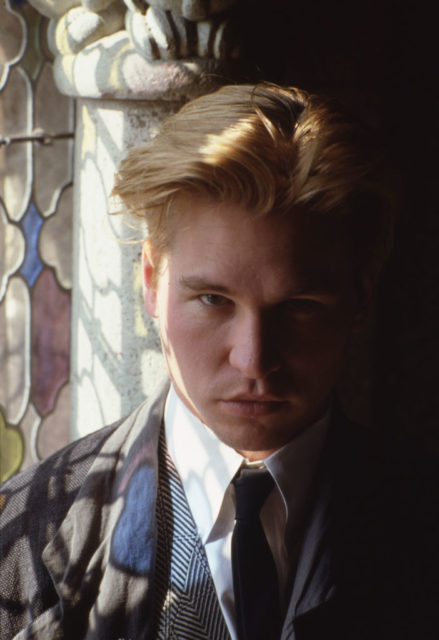 While Matthew Modine was experiencing a hot streak in Hollywood during the 1980s, he wasn't on Stanley Kubrick's radar when it came to casting for Full Metal Jacket – in fact, Modine himself wasn't even aware the film was being produced. It wasn't until he had a less-than-enjoyable encounter with fellow actor Val Kilmer at a Los Angeles diner that he found out about the role.
Kilmer was wrongfully under the impression that Modine was vying for the part of Pvt. J.T. "Joker" Davis and was thus incredibly hostile toward him during their unanticipated meeting. Kilmer's mood left a bad taste in Modine's mouth and prompted him and his agent to send Kubrick some acting examples. He was subsequently offered the role.
Denzel Washington could have been Cpl. 'Eightball'
Before Dorian Harewood was chosen to portray Cpl. "Eightball," then-up-and-coming actor Denzel Washington was up for the role. However, as he wasn't able to read the script before the audition, he declined. He's since come out and said he regrets turning down the part.
Speaking of actors turning down roles…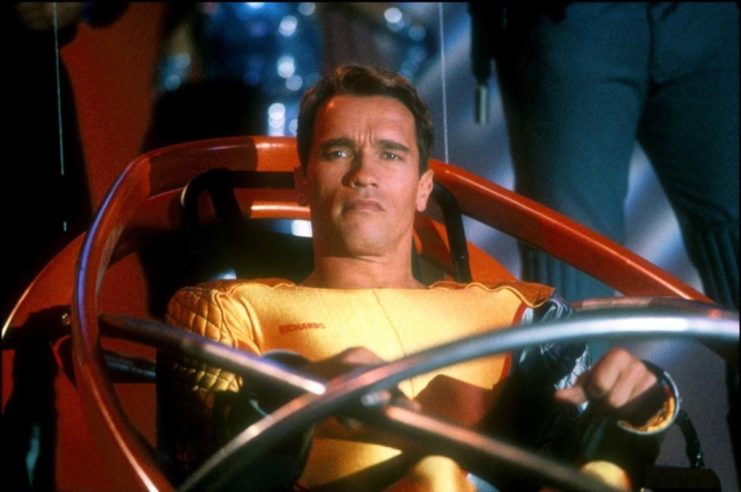 Denzel Washington wasn't the only actor to turn down a role in Full Metal Jacket.
Before Adam Baldwin graced the big screen as Sgt. "Animal Mother," Arnold Schwarzenegger was offered the part. He ended up turning it down to star as Capt. Benjamin Stuart "Ben" Richards in the 1987 film adaptation of Stephen King's The Running Man.
No recruit was more important than the rest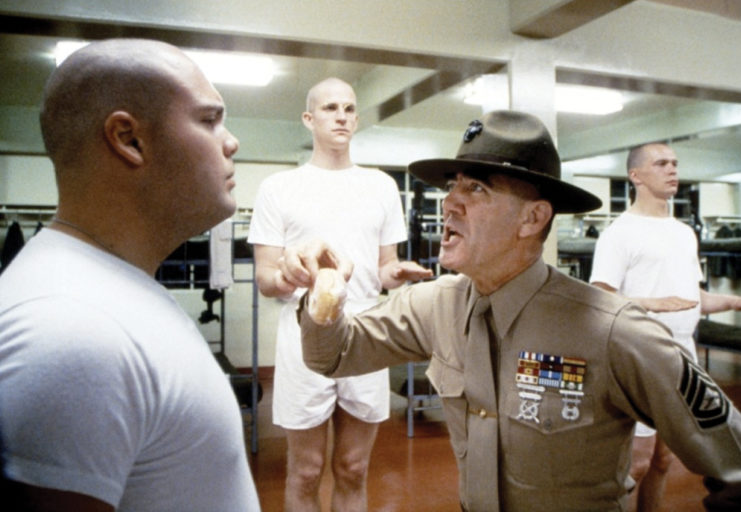 It's a proven fact that Stanley Kubrick was one of the best directors to ever grace Hollywood, and the scenes in Full Metal Jacket that feature the recruits training at Marine Corps Recruit Depot, Parris Island is an example as to why.
During basic training, no recruit is considered above the rest, and Kubrick was able to bring that sentiment to the big screen by using a special lens, which kept each actor's face in focus, meaning no one person was the center of attention.
Vincent D'Onofrio broke Robert De Niro's record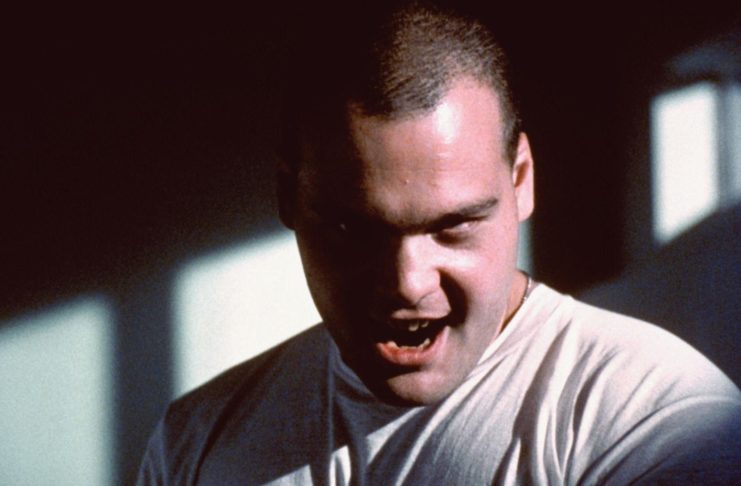 To play Pvt. Leonard "Gomer Pyle" Lawrence in Full Metal Jacket, Vincent D'Onofrio had to gain 70 pounds. It took him seven months to put on the weight and another nine to lose it once filming had wrapped. Prior to this, the record for the most weight gained for a film role was held by Robert De Niro, who put on 60 pounds to portray Jake La Motta in 1980's Raging Bull.
Interestingly enough, no actor has been able to break the record since, despite it being nearly 40 years later!
It was the last film released in Stanley Kubrick's lifetime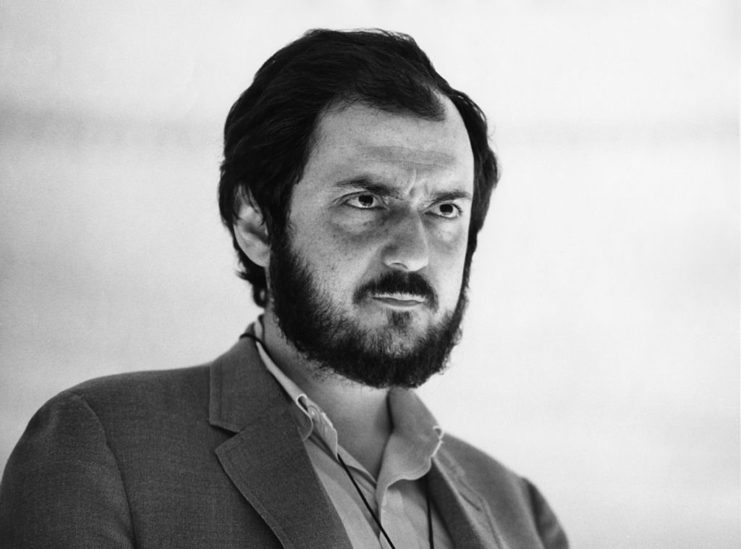 When compared to other famed directors, Stanley Kubrick's resume is rather short. In fact, he only made one film after Full Metal Jacket premiered in theaters, and it was posthumously released. Eyes Wide Shut, starring Nicole Kidman and Tom Cruise, made its box office debut in July 1999, just a few months after Kubrick suffered a fatal heart attack.
Matthew Modine chose Full Metal Jacket over Top Gun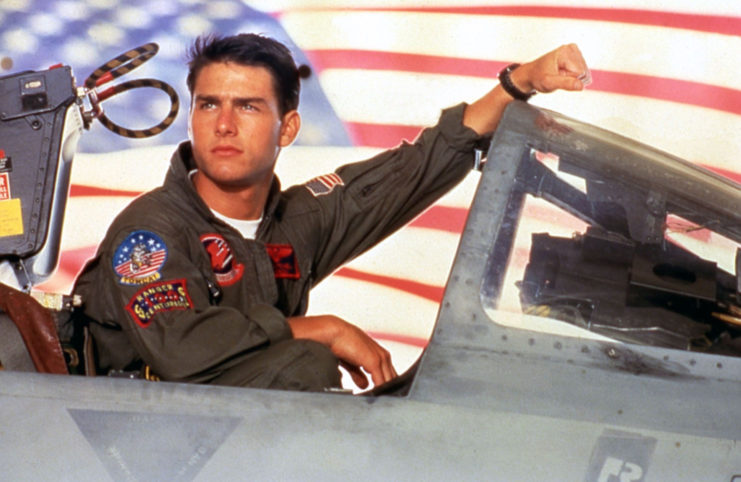 It's hard to imagine anyone other than Tom Cruise playing Lt. Pete "Maverick" Mitchell in 1986's Top Gun, but the truth is he almost wasn't. Matthew Modine was initially offered the role, but turned it down to star in Full Metal Jacket. Modine was aware the Tony Scott action film would likely over-perform at the box office, yet still chose to decline the part.
According to Modine, Top Gun's glamorization of the US military went against his anti-war beliefs, whereas Full Metal Jacket showed the psychological and physical impacts the Vietnam War had on those who served in the conflict.
R. Lee Ermey was a veteran of the US Marine Corps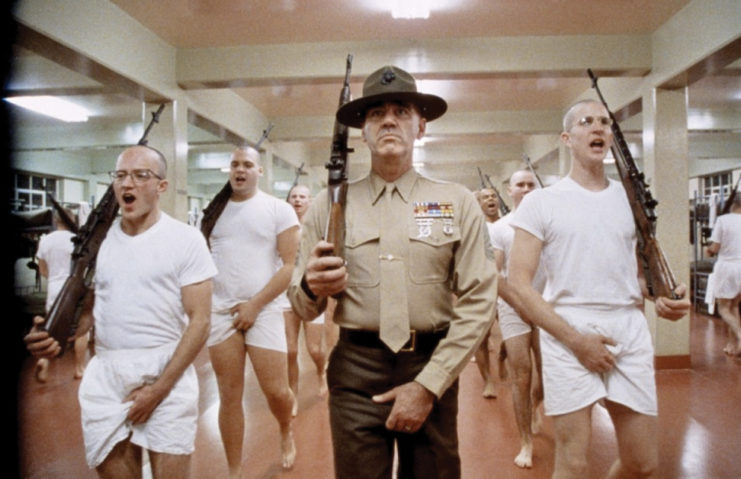 This might be a well-known fact for fans of Full Metal Jacket and Gunnery Sgt. Hartman, but for those unaware, R. Lee Ermey was a real-life sergeant in the US Marine Corps before appearing in the film. Not only that, he served 14 months in Vietnam.
Ermey's first foray into acting was as a helicopter pilot in Francis Ford Coppola's 1979 war film, Apocalypse Now. He followed this up with a number of smaller roles, after which he was approached by Stanley Kubrick to serve as the technical advisor on the set of Full Metal Jacket. The director later offered him the role of Hartman after watching an instructional tape he'd recorded.
Speaking of Gunnery Sgt. Hartman…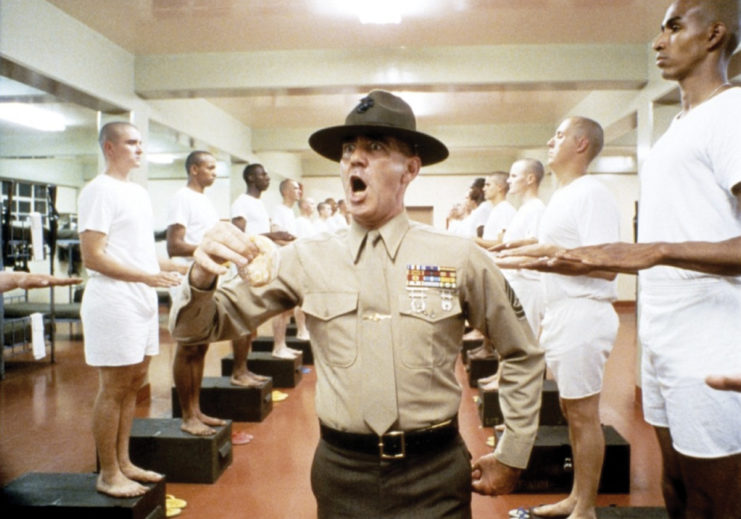 While we're on the topic of Gunnery Sgt. Hartman, did you know that Stanley Kubrick refused to let R. Lee Ermey talk to the cast between takes? What's more, the director ensured Matthew Modine, Vincent D'Onofrio and the rest of those playing the recruits never met the Marine Corps veteran prior to filming. This meant everyone's performances were as authentic as possible.
Matthew Modine's John Wayne impression came from Mel Gibson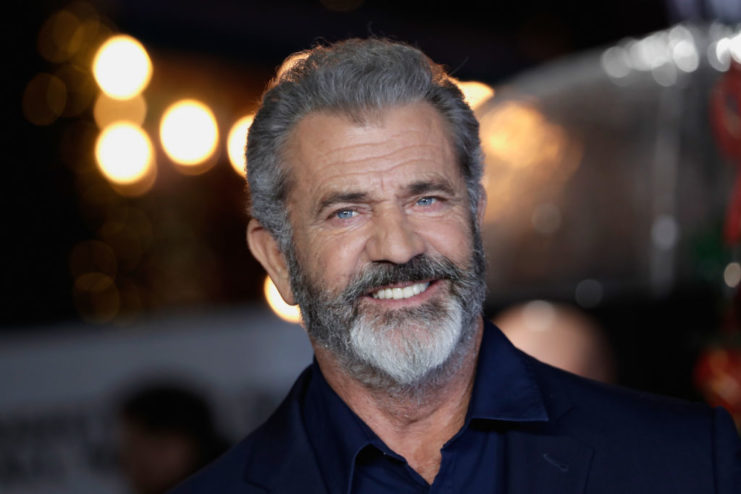 Among the most memorable moments in Full Metal Jacket is when Pvt. J.T. "Joker" Davis imitates famed Western star John Wayne. It's pretty impressive, and Modine has fellow actor Mel Gibson to thank.
During the filming of Mrs. Soffel (1984), Gibson had to use a dialect coach because he couldn't put on a convincing American accent. Despite being born in the United States, he'd grown up in Australia and, as such, had a relatively thick accent. Modine later revealed that Gibson would sound like John Wayne while putting on his American accent, and that's how he learned to do the impression for Full Metal Jacket.
No longer considered the first US casualty of the Vietnam War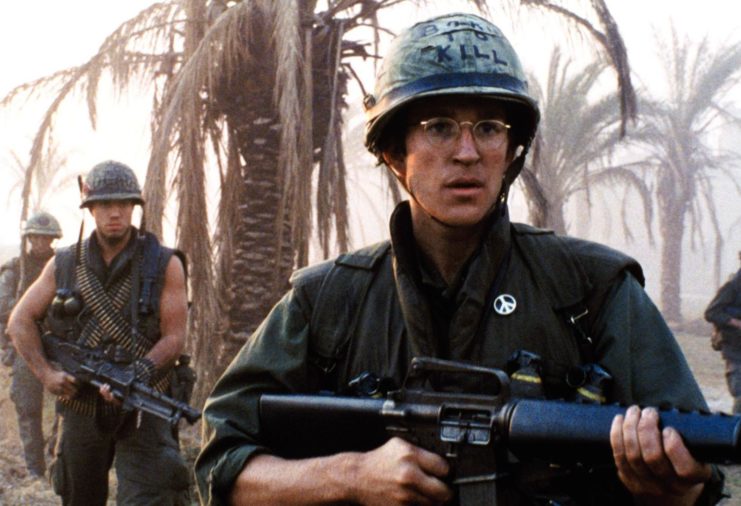 Matthew Modine's character in Full Metal Jacket is named for Spec. James T. Davis of the 3rd Radio Research Unit. Davis was killed on December 22, 1961 during an enemy ambush by Viet Cong guerrillas and was, for a time, considered the first American casualty of the war in Vietnam.
However, that's no longer the case. Tech. Sgt. Richard Fitzgibbon Jr. is now considered the first official US casualty of the conflict, having been killed by a fellow US Air Force member while in Vietnam with the Military Assistance Advisory Group (MAAG) in 1956.
For a decade, Fitzgibbon's family and US Representative Ed Markey (D-MA) petitioned for him to be declared the conflict's first casualty. This led the Department of Defense to change the official start date of the war to November 1, 1955, the day MAAG was established.
Taking inspiration from Hollywood's silent film era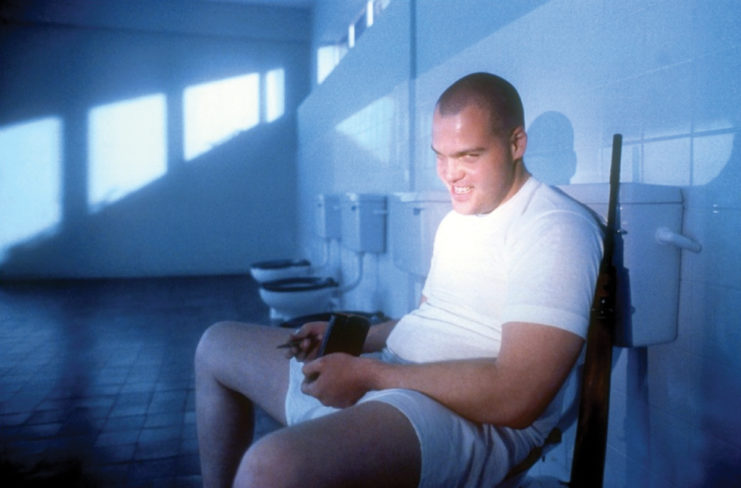 Lon Chaney was among the most famous actors of the silent film era. Known as the "Man of a Thousand Faces," he was like a human chameleon with his ability to change up his appearance for roles. Vincent D'Onofrio was such a fan of Chaney's that he actually based his performance as Pvt. Leonard "Gomer Pyle" Lawrence on his style of acting.
Bruce Willis could have been Pvt. 'Joker'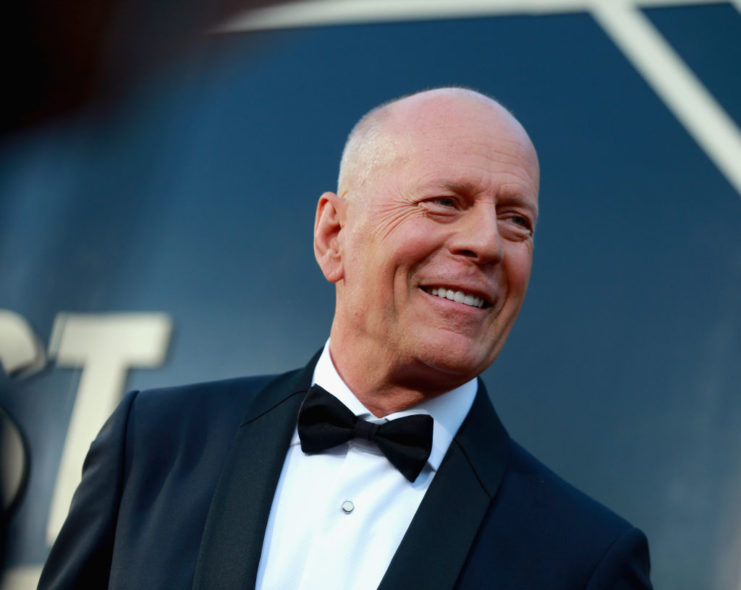 Before he was John McClane in Die Hard (1988), Bruce Willis was a relatively unknown actor who was up for the role of Pvt. J.T. "Joker" Davis. Stanley Kubrick offered him the part, but he was forced to turn it down, due to his role in the ABC comedy-drama series, Moonlighting (1985-89)
Filming the show almost got in the way of Willis appearing in Die Hard – imagine that!
Stanley Kubrick wanted a relatively unknown cast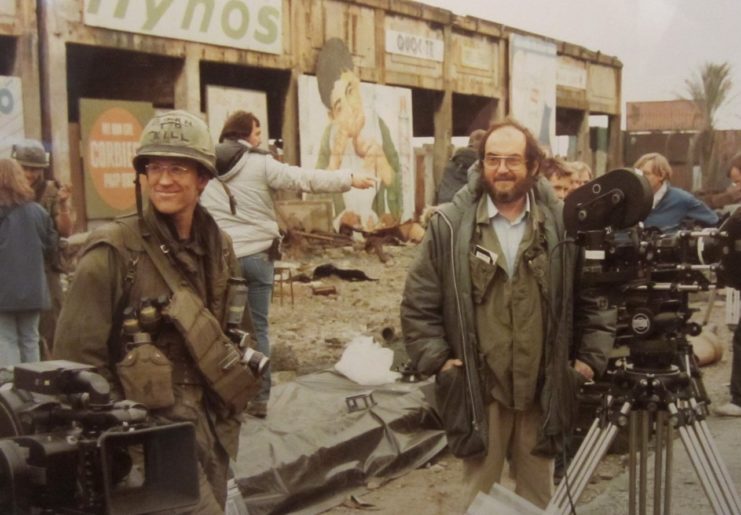 Stanley Kubrick wanted the cast of Full Metal Jacket to be made up of relatively unknown actors. To accomplish this, he placed ads across the US, asking for young, aspiring actors to send in audition tapes. Of the around 3,000 he received, Kubrick himself watched around 800.
Stanley Kubrick's daughter makes a cameo in Full Metal Jacket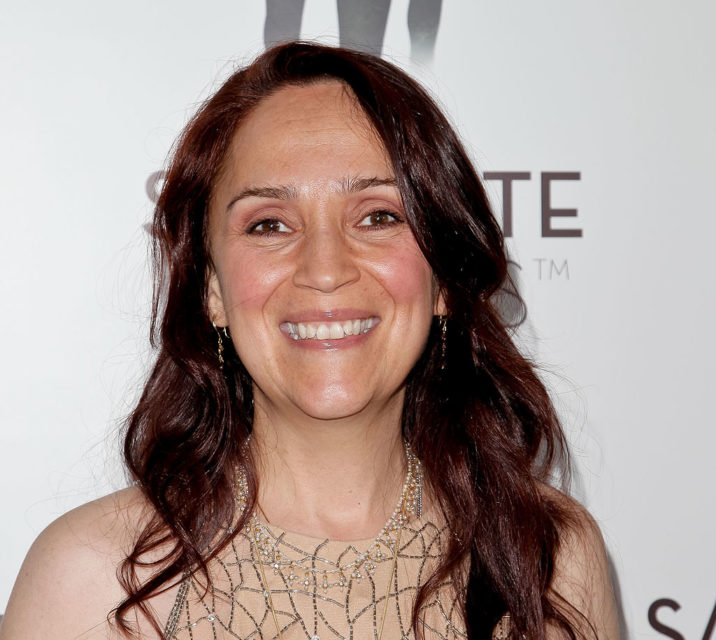 Stanley Kubrick's daughter, Vivian, wrote the score for Full Metal Jacket under the alias "Abigail Mead." She also made a short cameo in the film, appearing as a photographer at the site of a massacre in Vietnam.
Matthew Modine almost missed the birth of his child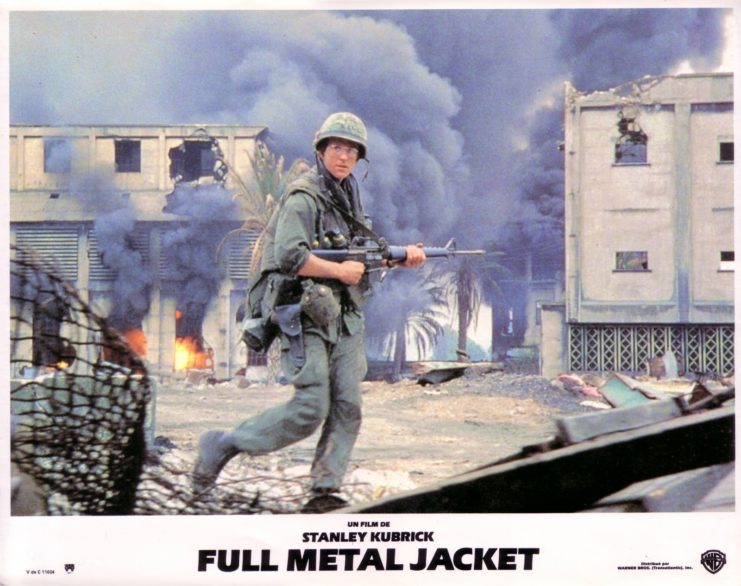 Matthew Modine had a number of big life events occur while filming Full Metal Jacket, including his wedding and the birth of his son. However, he almost missed the latter. Stanley Kubrick tried to prevent him from attending, going so far as to tell the actor he'd get in the way of the doctors.
To obtain permission to travel to the hospital, Modine took out his pocket knife and threatened to cut open his hand. The rather extreme tactic worked, and the actor was able to witness his son's birth.
A toxic work environment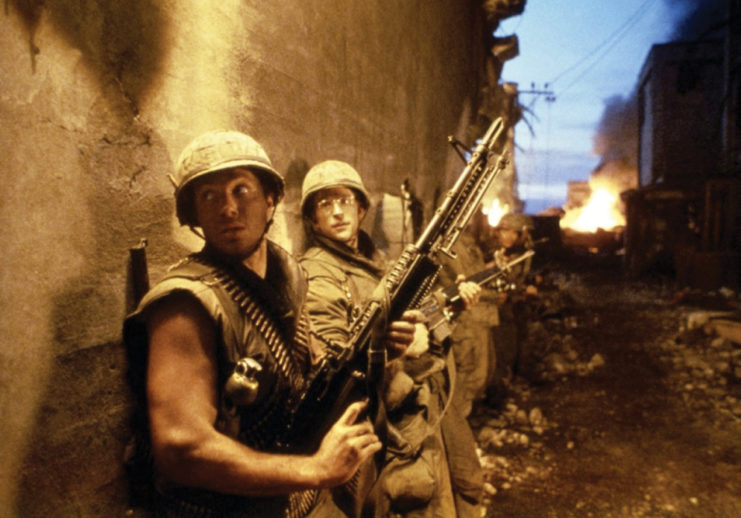 It's a known fact that Full Metal Jacket was filmed in England, but many don't realize that Stanley Kubrick was able to recreate the city of Huế by filming at an abandoned gasworks plant. The site wasn't necessarily the safest, as the soil was contaminated with carcinogens and asbestos.
More from us: 'Saving Private Ryan' Facts Ever Movie Fan Should Know
Modine later spoke about what it took to film those scenes, saying:
"When you went home from work and took a bath, the tub would literally turn a kind of cobalt blue with all this dirt and chemicals that came off of your body. It was a sickening place, and after we finished up at Beckton, we all needed an opportunity to relax and cleanse that c**p out of our bodies."