The majority of military and war movie fans will likely agree that 1986's Top Gun has some of the best aerial combat scenes ever captured on film, aside from its 2022 sequel, Top Gun: Maverick. It appears the Chinese government thought the same thing, as it once reportedly tried to pass off a scene from the movie as footage of the country's Air Force performing a live-fire exercise.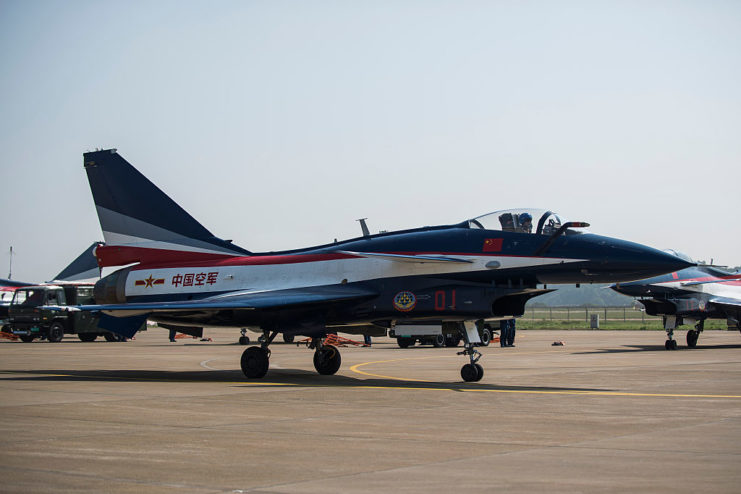 The incident dates back to January 2011, when the People's Liberation Army Air Force (PLAAF) allegedly conducted an air combat exercise with Chengdu J-10s, which saw the aircraft shooting American Northrop F-5 fighters out of the sky with air-to-air missiles.
"Footage" of the exercise was subsequently broadcast on the country's state-run television, China Central Television (CCTV), complete with interviews with senior Chinese military leaders. In the report, viewers were told all the F-5 targets had been hit. To showcase this, a scene was shown, in which an "enemy" aircraft burst into flames after being hit with a Chinese missile.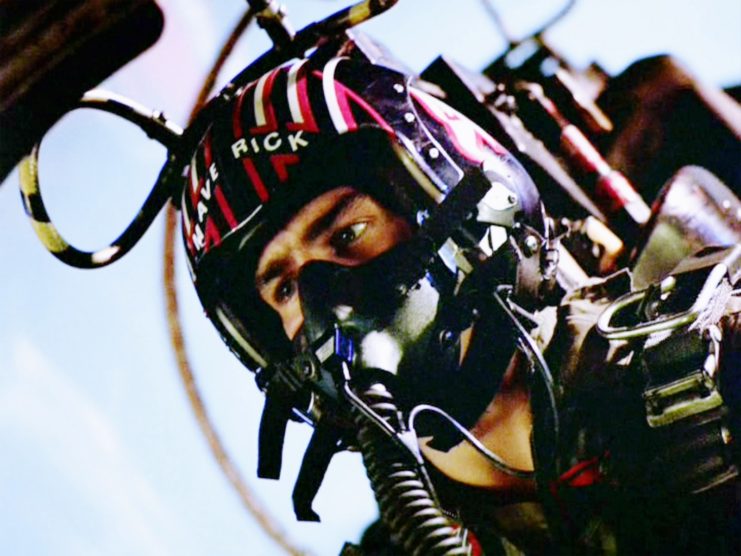 The alleged footage of the PLAAF looked familiar to some, who later claimed it was actually a scene from the Tom Cruise film Top Gun. In the movie, Cruise's character, Lt. Pete "Maverick" Mitchell, shoots down an F-5 while flying a Grumman F-14 Tomcat.
The first website to call out CCTV was the China-watcher blog Ministry of Tofu, which referenced another online user in a now-deleted post published not long after the segment aired:
"In the newscast, the way a target was hit by the air-to-air missile fired by a J-10 fighter aircraft and exploded looks almost identical to a cinema scene from the Hollywood film Top Gun.
"A net user who went by the name '??' (Liu Yi) pointed out that the jet that the J-10 'hit' is an F-5, a US fighter jet. In Top Gun, what the leading actor Tom Cruise pilots an F-14 to bring down is exactly an F-5. Looking at the screenshots juxtaposition, one cannot fail to find that even flame, smoke and the way the splinters fly look the same."
To show the similarities between the two clips, the Wall Street Journal uploaded a video, which had both the CCTV video and the scene from Top Gun side-by-side.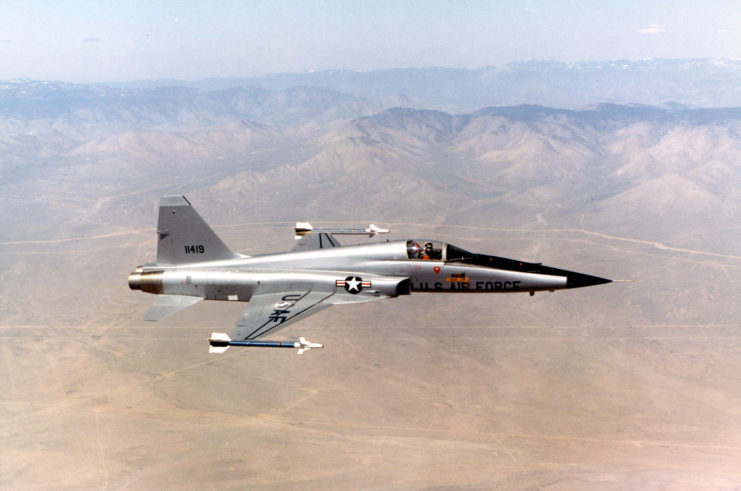 More from us: The Wardrobe Department Messed Up the Uniforms in 'Top Gun: Maverick'
If CCTV had tried to pass of the scene from Top Gun as actual footage of a PLAAF exercise, it wouldn't be the first time the Chinese government has tried to repurpose pop culture material for its own use.
According to a Huffington Post article published in 2011, the state-run news agency Xinhua once used an X-ray of Homer Simpson (yes, from The Simpsons) in a story about the genetic link to multiple sclerosis.