Top Gun: Maverick has only just been released in movie theaters, but that doesn't mean reviews haven't begun to role in. The sequel to the 1986 film has been met with primarily positive reviews, with many, including US Navy aviators, applauding the production's dedication to the authenticity of life as a pilot in the service.
To accomplish this degree of authenticity, filmmakers enlisted the help of real-life naval pilots to fly aircraft in the movie. Tom Cruise, who reprises his role of Capt. Pete "Maverick" Mitchell, also had his co-stars take an intensive flight training program, which saw them get in the cockpit of the Navy's fastest planes.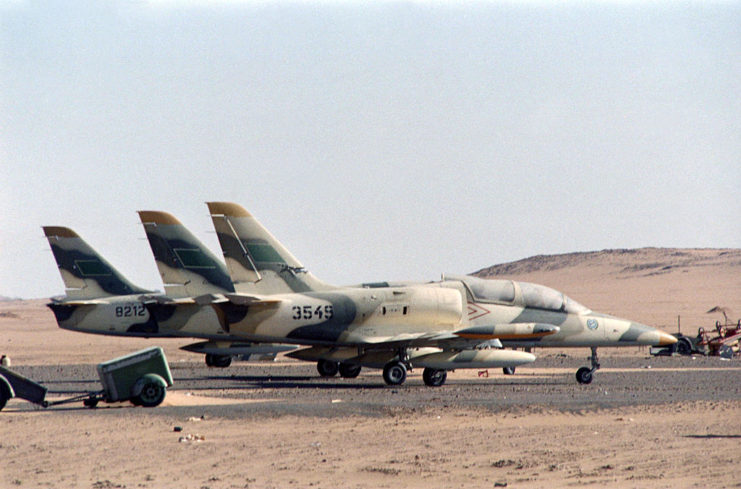 Before starting work on Top Gun: Maverick, Cruise and producer Jerry Bruckheimer (Black Hawk Down, Con Air) agreed that they wanted to deliver quality aerial footage of TOPGUN aircraft in action. To do this, Cruise teamed up with aerial coordinator Kevin LaRosa Jr. to develop a program that would have the film's actors not only get to know the aircraft being featured, but allow them to get used to the G-forces.
The training took place both prior to and during the filmmaking process, the latter of which took around 10 months. The actors were sat in the cockpit of a number of aircraft: the Cessna 172 Skyhawk, an Extra EA-300, the L-39 Albatros and an F/A-18 Hornet.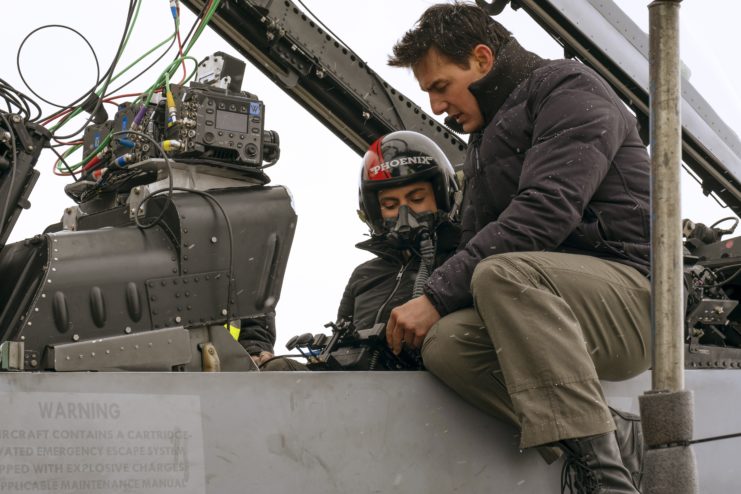 Speaking with Variety, LaRosa shared that the training began with the Cessna 172 and continued from there. "We started with the Cessna 172 and we took them through basic flying," he said. "This allowed them to see what it was like to take off, land and know where to look and put their hands." The aircraft also allowed the actors to get a feel for how a small G-force feels like.
Once they were comfortable in the Cessna 172, the training moved to the Extra 300. Once they had built up a tolerance to the G-force, the actors were moved to the L-39, which "allowed them to experience a fighter trainer jet." After this, the production "had aviators," according to LaRosa.
By the time they were put in the cockpit of F/A-18s, "they were confident and felt good. They were used to those G-forces, and then they could focus on working with Joseph [Kosinski, director] and Tom on telling this amazing story. They didn't have to worry that they were in this high-performance fighter jet flying through canyons."
The training was a resounding success and allowed the actors to shoot within the cockpits of the film's aircraft, instead of their scenes having to be edited to include computer-generated imagery. It should be noted that the actors never actually operated the aircraft controls – that was left to the professionals.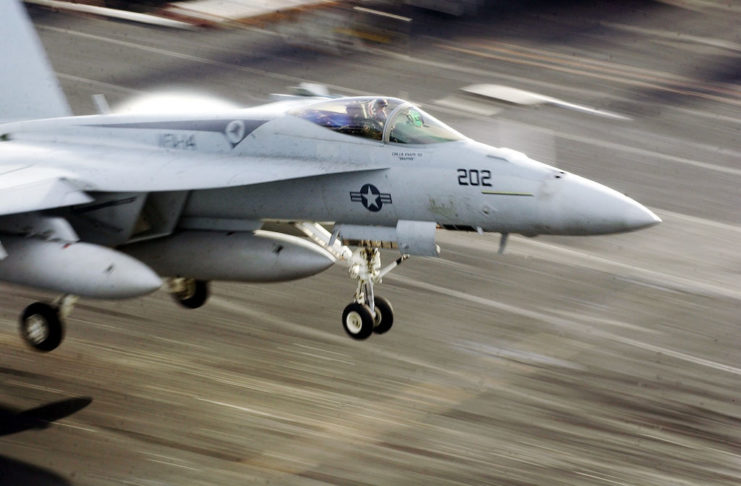 According to reports, actors Monica Barbaro, Miles Teller, Glen Powell and Lewis Pullman, who portray aviators Lt. Natasha "Phoenix" Trace, Lt. Bradley "Rooster" Bradshaw, Lt. Jake "Hangman" Seresin and Lt. Robert "Bob" Floyd, respectively, were among those who underwent the training program.
Speaking with The New York Daily News, Powell spoke about Cruise's dedication to authenticity:
"If there is a way in which he can affect the audience emotionally, if he can put them in the back of an F/A-18, he's like, 'We're going to do this practically.' You watch this movie, and you cannot have the emotional effect of caring about these aviators in these jets without shooting practically. The [G-force] on a face … The ground rush of mountains going by and cliffs streaking past canopies. It's something you can't fake."
The training even inspired some of the cast members to get their full pilot's license, including Powell.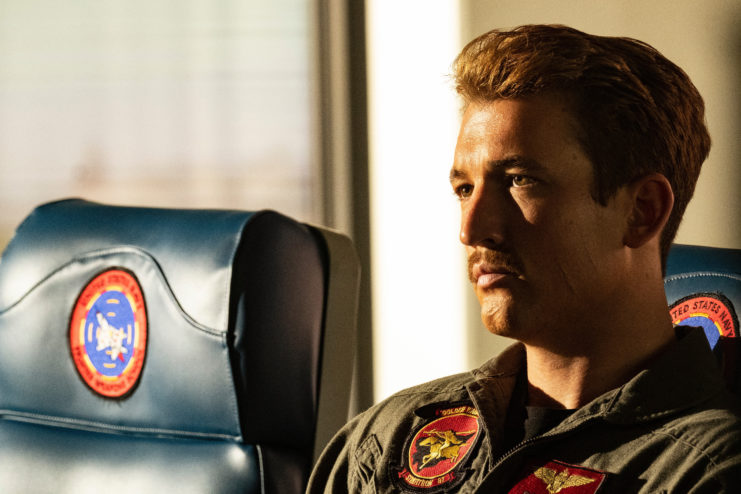 More from us: US Navy, Air Force Trying to Recruit Public At 'Top Gun: Maverick' Screenings
Top Gun: Maverick was released in theaters over the Memorial Day long weekend and fast became Tom Cruise's first $100 million opening. In North America, the film earned an estimated $124 million over its first three days, with that total expected to increase to around $248 million when international box office earnings are added.