Athena Wright was a young woman in her 20s when she embarked on the adventure of a lifetime, as well as the greatest sacrifice of all: enlisting in the US military during World War II. Nearly 80 years after the conflict came to an end, Wright is a living example of the powerful effect that selflessness and helping others can have.
Athena Wright found her calling at an early age
Athena Wright was born in Massachusetts on August 25, 1915. At the time, the First World War was raging in Europe. Soon after, the United States joined the conflict. Following her high school graduation, Wright moved to New York City, where she hoped to become a nurse. Her big-city dreams were soon tossed to the sidelines when the world was plunged into war once more in 1939.
In September 1941, Wright enlisted in the US Army Nurse Corps as a second lieutenant. At that time, she felt called to serve her country, two months before the Japanese attack on Pearl Harbor. She saw that the men who were serving needed to be cared for, telling 12 News in a 2020 interview, "They are going to get sick. They are going to get hurt. Somebody's got to take care of them. So, I said, 'I'll go.'"
Aiding soldiers on the frontlines of New Guinea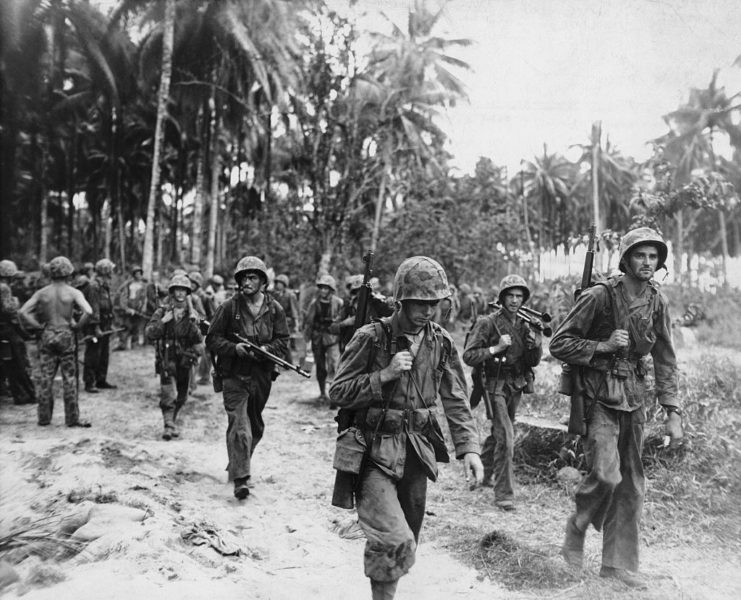 After time in Fort DuPont, Delaware and a posting with a medical unit in Australia, Athena Wright was moved to an outpost in New Guinea, where the New Guinea Campaign had been raging for months. She was assigned to the 18th Station Hospital, on the frontlines of one of the bloodiest offensives the American forces saw in the entirety of the Second World War.
Even amid the backdrop of war, Wright fell in love with a major in the US Medical Corps who eventually became her husband. She returned home and retired from service in 1944, having been awarded two Bronze Stars for her courageousness in a combat zone.
Wright continued her work helping soldiers as a nurse at Mount Alto Veterans Hospital in Washington, DC. She spent the next 17 years of her life caring for men and women who'd been injured in the line of duty. After that, she worked at the National Institutes of Health (NIH), before retiring and settling in Scottsdale, Arizona, where she became a beloved citizen and community member.
Celebrating a local hero
Athena Wright's local community knew her lifelong achievements were worth celebrating, so as her 105th birthday approached in 2020, they planned an extra special event. There was just one issue: the pandemic was still a major health threat, so they had to plan something that adhered to safety guidelines, but was still befitting of a local hero.
To mark the WWII veteran's 105th birthday, the city of Scottsdale threw her a parade, with the cherry on top being a birthday cake from Vice Mayor Solange Whitehead, who declared that August 25, 2020 would be Athena Wright Day.
More from us: US Army Veteran Treated to Ballroom Dancing, Pinning Ceremony in Recognition of Service
Wright stood amazed outside of her retirement residence and watched as countless cars drove by honking and cheering. Even the local police and fire departments showed up to celebrate. To end the big surprise, the veteran gave a heartfelt speech, encouraging her neighbors to take up her cause and help others in need.