In recognition of Veterans Day and National Hospice and Palliative Care Month, St. Croix Hospice in Wisconsin has shared the story of veteran Ed Lawler's opportunity to hit the dance floor one more time, decades after he taught his fellow servicemen how to dance while a member of the US military.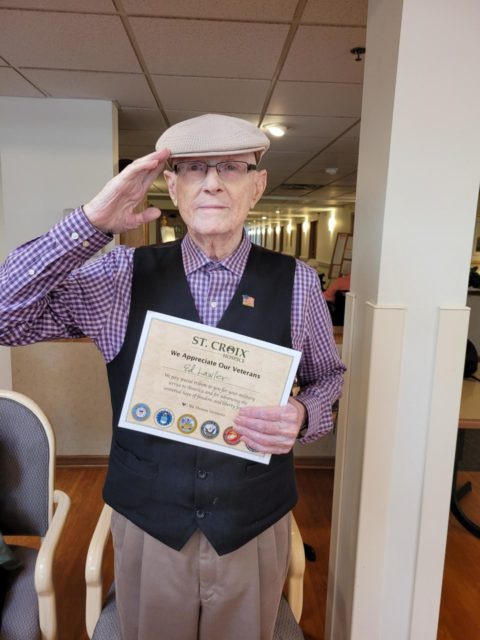 Ed Lawler served in the US Army and, as aforementioned, spent part of his time in the service teaching other officers how to dance. He's since retired from the service and moved into Wisconsin's Waunakee Manor, a nursing home. During his stay at the residence, he's been fortunate to meet with members of the St. Croix Hospice team, who learned about his love for dancing and wanted to arrange a special surprise for him.
Working together with the staff at Waunakee Manor, St. Croix Hospice organized a veterans recognition ceremony as a way of honoring Lawler's military service. Along with a pinning ceremony, which saw the veteran presented with a certificate honoring his time with the Army, the day also included some much-loved ballroom dancing.
With the help of St. Croix Hospice team member Jessica Manthe, who has taught ballroom dancing for over 22 years, Ed Lawler took to the middle of the room to show off his skills. The pair performed his favorite dances, the Foxtrot and Cha Cha, which were met with praise and enthusiasm from both staff and other residents. To ensure everyone felt involved in the special day, Manthe even led those present in seated dancing.
"I was so happy to share one of my greatest passions with Ed," Manthe said. "And he still has moves!"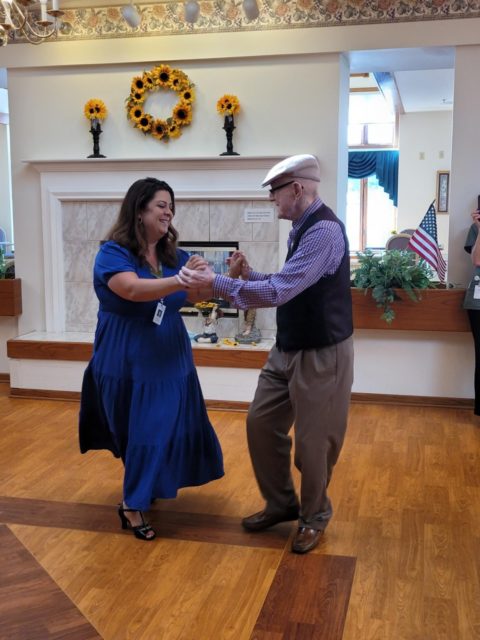 A video of Lawler and Manthe dancing has since been uploaded to Facebook, where it has been positively received. Ronald Haigh commented, "That is freaking awesome. I love it. I could probably watch him dance for hours. Thank you for your service," while Kelly Buethe wrote, "My heart! This brings me so much joy. Look at him go!" Becky Sternig went a step further, commenting that "it would be an honor to dance with him!"
More from us: 77 Years After His Deployment, Couple Gets Their Dream Wedding Photos
Writing about the moment in a statement to War History Online, St. Croix Hospice shared that their hope is Ed Lawler's story "helps show what end-of-life care is really all about. It's about making the most of every moment we have. It's joyfulness. It's companionship. And sometimes, it's ballroom dancing."