The Second World War featured countless examples of heroism. Still, the efforts of Van Barfoot stand out to this day. When faced with multiple German soldiers and Tiger tanks, the US Army technical sergeant held his own. This is the story of one of America's greatest heroes of World War II.
Van Barfoot's early life and upbringing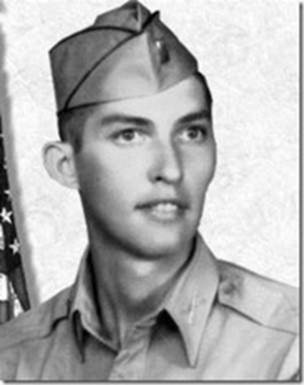 Van Barfoot was born in Edinburg, Mississippi on June 15, 1919. His grandmother was Choctaw, but his parents never took the step of enrolling him in the Choctaw Nation. He spent his early years growing up on a cotton plantation, before deciding to enlist in the US Army in 1940.
After completing basic training, Barfoot was assigned to the 1st Infantry Division, serving in both Louisiana and Puerto Rico. He was then reassigned to the Headquarters Amphibious Force Atlantic Fleet in Quantico, Virginia. In 1943, the unit was disbanded and Barfoot took off to fight in World War II with the 157th Infantry Regiment, 45th Infantry Division.
Becoming a hero in Italy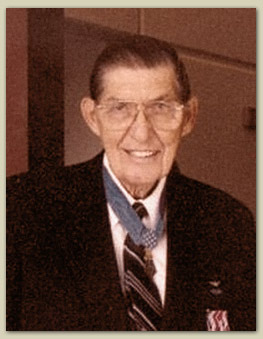 With his division, Van Barfoot primarily fought near Sicily between 1943-44. He participated in a number of high-profile offensives during the Italian Campaign, including the Allied invasions of Sicily and Italy, as well as the Battle of Anzio.
Over time, he became familiar with the terrain. On May 23, 1944, as his unit reached the town of Carano in southern Italy, the soldier, then a technical sergeant, passed through a German minefield alone. When he came upon the enemy forces, he destroyed two machine gun positions (one with a hand grenade) and took another under surrender from the troops manning it. Throughout the engagement, he captured 17 German soldiers and killed an additional eight.
However, Barfoot's work was far from over. Later in the day, the Germans responded by sending in three Tiger I tanks. He was able to hit the first with a bazooka and took out its crew with a Thompson submachine gun as they dismounted. The other two changed direction. Once the tanks fled, Barfoot took out an abandoned artillery piece and rescued two injured American soldiers.
For these actions, he was awarded the Medal of Honor on September 28, 1944. His citation reads, "Sgt. Barfoot's extraordinary heroism, demonstration of magnificent valor, and aggressive determination in the face of pointblank fire are a perpetual inspiration to his fellow soldiers."
Service in Korea and Vietnam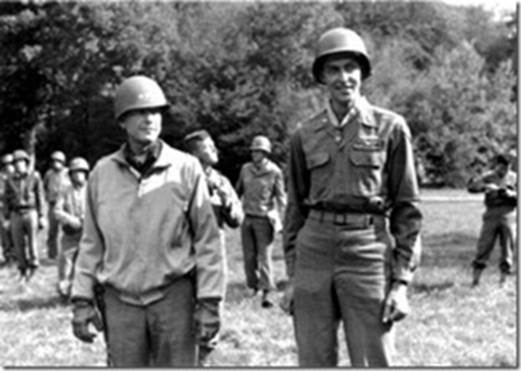 Following WWII, Van Barfoot served with the US Army in Korea and Vietnam, during which he was a helicopter pilot. He'd completed flight training in 1960, which allowed him to take on such a role. From 1967-68, he flew a total of 177 combat hours.
Along with receiving the Medal of Honor for his actions in the Second World War, Barfoot was also awarded three Purple Hearts, the Silver Star, the Bronze Star, two Legions of Merit and 11 Air Medals. Upon his retirement from the Army, he'd reached the rank of colonel.
Van Barfoot and the issues with his flagpole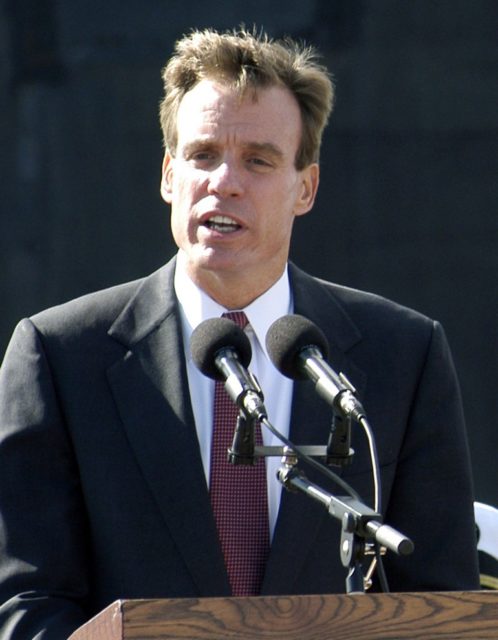 When Van Barfoot was 90 years old, he was living in Henrico County, Virginia. As Veterans Day approached, the retired soldier erected a 21-foot flagpole on his property. Unfortunately, the local Home Owners Association (HOA) took issue, due to "aesthetic reasons." It should be noted that there were no bylaws forbidding flagpoles.
The story of Barfoot's issues with the HOA soon became known nationwide. Fox News did a story on the absurdity of the situation, and the Army veteran drew support from Sen. Mark Warner (D-VA), Sen. Jim Webb (D-VA) and White House Press Secretary Robert Gibbs. Within a week, the HOA had dropped its complaint.
Van Barfoot's death and legacy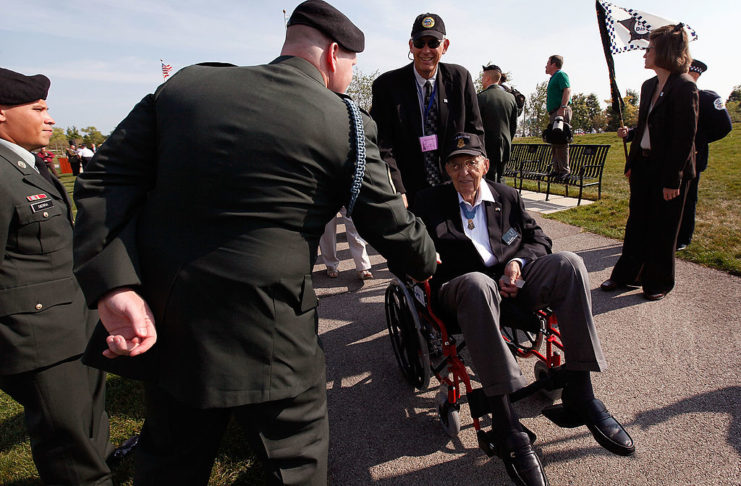 Van Barfoot died on March 2, 2012. According to his daughter, the 92-year-old had fallen in front of his home and suffered a skull fracture, which caused a brain bleed.
More from us: Mary Edwards Walker: The Only Woman to Receive the Medal of Honor
The portion of Mississippi Highway 16 that runs through Barfoot's hometown is called the "Van T. Barfoot Medal of Honor Highway," and a building at McGuire Veterans Hospital in Richmond, Virginia is named in his honor. In May 2022, it was announced Fort Pickett, Virginia will be renamed Fort Barfoot. This is part of the recent push to rename buildings once named for members of the Confederate Army.