Maj. Gen. Orde Wingate was one of many well-regarded British officers of the Second World War. By the time the conflict began, he'd already made a name for himself in the Sudan and Palestine. He would go on to serve in the Burma Campaign, where he created a special operations Commando unit that carried out reconnaissance and sabotage operations behind enemy lines.
Orde Wingate's beginnings in the British Army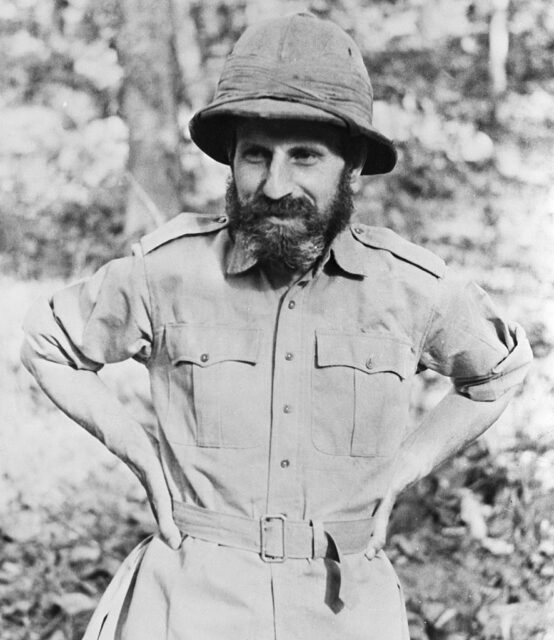 Orde Wingate was born in British India on February 26, 1903. He and his six siblings were mainly raised in England, where they received their education. He joined the military at a young age, being accepted to Officers' Training School at the Royal Military Academy in 1921. Wingate received his officer's commission in 1923 and was posted to the 5th Medium Brigade. Two years later, he was promoted to lieutenant.
Wingate made a name for himself as an impressive equestrian during his time at the Military School of Equitation, where many of his superior officers wholeheartedly disliked him. Between 1928-33, he was sent to serve in the Sudan, where he also spent some time exploring the Libyan Desert.
After briefly returning to the United Kingdom, Wingate, by then a captain, was sent to serve as an intelligence officer in the British Mandate of Palestine.
Special Night Squads (SNS)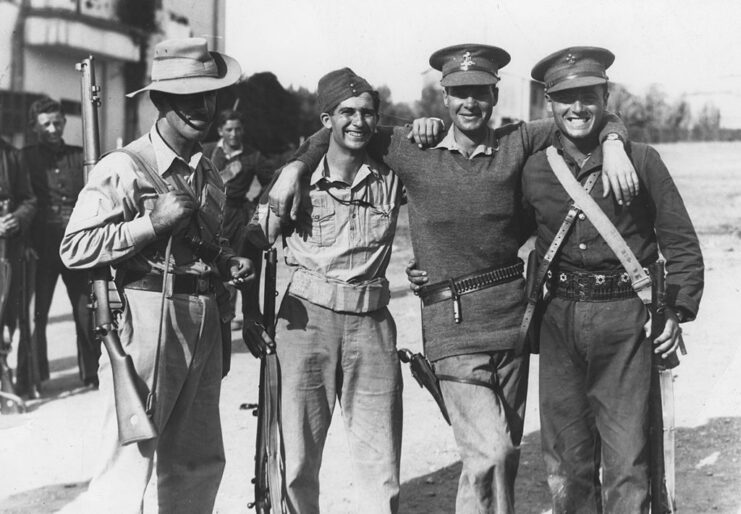 Orde Wingate's views aligned with those who wanted Palestine to become a Jewish state, and he quickly aligned himself with local Zionist leaders. He received permission to create the Special Night Squads (SNS) – British assault teams made up of Jewish Commandos who led raids against Arab troops. Wingate was heavily involved in their missions, accompanying them as they worked to find guerrillas in the surrounding hills and villages.
The actions of the SNS were often harsh, which Wingate was heavily criticized for. Despite this, he still received the Distinguished Service Order. Between this and his growing involvement with Zionists, his superiors transferred him back to the UK, believing he was no longer an impartial intelligence officer.
When the Second World War broke out, Wingate was commanding an anti-aircraft unit.
Serving in Ethiopia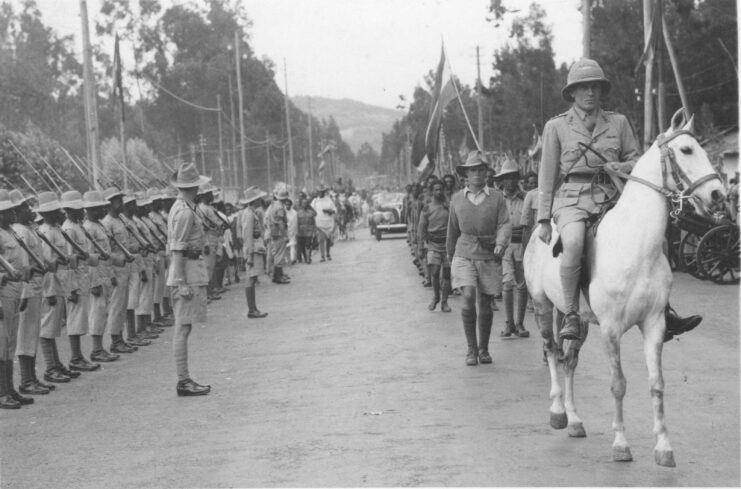 Orde Wingate was invited back to the Sudan, where he created the Gideon Force to combat Italian troops in Ethiopia. As with the SNS, he commanded his men from the front, joining them as they harassed enemy troops to help the Ethiopians regain control of their country.
The Gideon Force was incredibly successful. With just shy of 1,700 men, the group had 20,000 Italians surrender by the end of the campaign. They played no small role in helping regain control of the country, an achievement that earned Wingate a bar for his DSO. This didn't stop him from writing a strongly-worded report about the fighting, criticizing most of his superiors.
Supposedly because he was disgraced, he unsuccessfully tried to take his life and was sent back to the UK.
Long Range Penetration Groups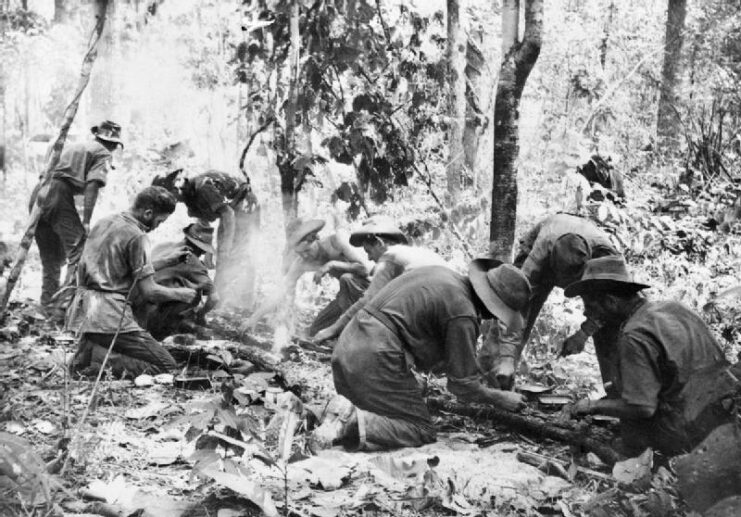 By March 1942, Orde Wingate was deemed fit to take command as a colonel in the Far East, a mission that never ended up happening. Instead, he was given permission to create long range penetration groups, using his expertise in guerrilla warfare.
He was given command of the Indian 77th Infantry Brigade, which became known as the Chindits. Their training was brutal, as Wingate felt they needed to be tougher. His solution was to make them camp out in the Indian jungle at the height of the rainy season and carry excessively heavy equipment.
All this achieved was a high percentage of the men getting sick – so many that new recruits had to be brought in from other Allied armies. In fact, many were so sick that they could never fight again. Although the troops were often underfed and had to contend with dysentery and malaria, they became experts in jungle warfare against the Japanese contingents stationed in Burma.
Their quirky commander – who used to give orders naked, eat raw onions and only wash by scrubbing himself with a brush – fought alongside them, as he had with his past units.
Burma Campaign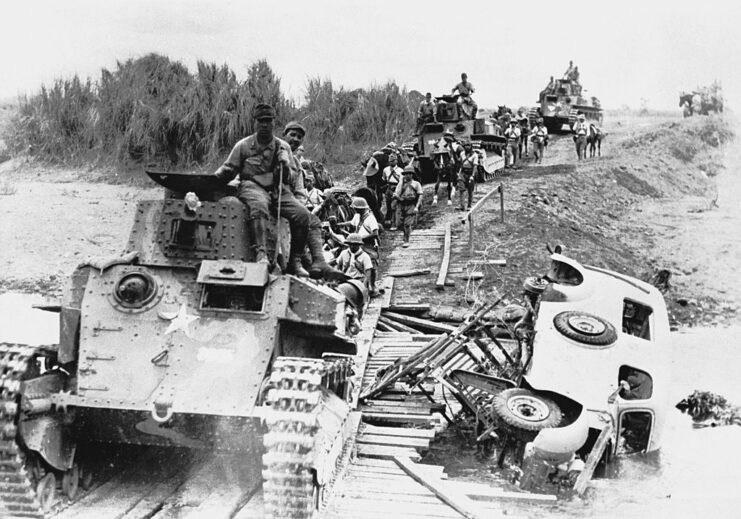 The Chindits launched their first mission in February 1943, attempting to cut off Japanese communications between the Chindwin and Salween rivers. This operation was eventually halted due to poor terrain and heavy losses.
Following a second mission, Orde Wingate was promoted to acting major general.
The most famous Chindit engagement of World War II was Operation Thursday. They joined forces with Merrill's Marauders, an American long range penetration group, to thrust into the Japanese stronghold in March 1944. They were dropped behind enemy lines to establish bases from which they could disrupt Japanese plans.
Notably, the Chindits were able to sever the Mandalay-Myitkyinā Railway.
Orde Wingate's legacy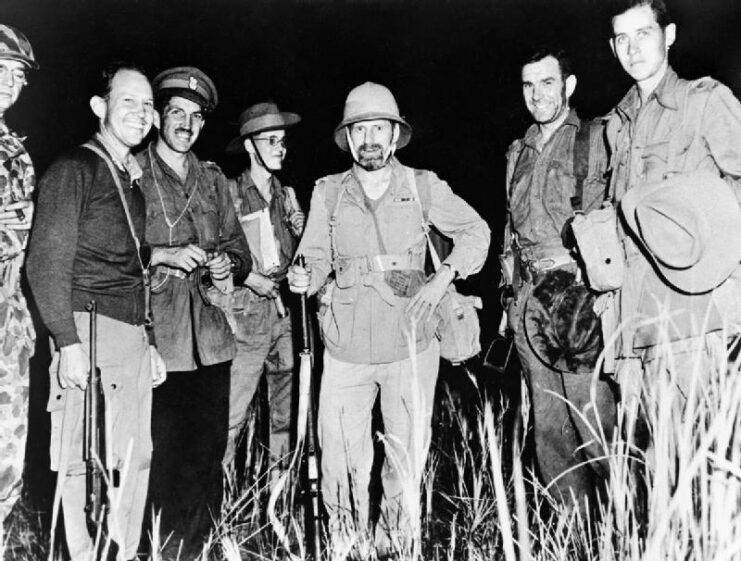 Like many British officers, Orde Wingate didn't survive the war. While returning from an assessment of Chindit bases in Burma in March 1944, his aircraft crashed in India, killing himself and his nine passengers. Command of his men was given to Brig. Walter Lentaigne.
Wingate left behind quite a legacy. British Prime Minister Winston Churchill called him "one of the most brilliant and courageous figures of the Second World War […] a man of genius who might well have become also a man of destiny."
However, not everyone was quite so complimentary of Wingate. Field Marshal Bernard Montgomery harshly said in 1966 that he thought the major general was "mentally unbalanced and that the best thing he ever did was to get killed in a plane crash in 1944."
More from us: Before Playing a POW In 'The Great Escape,' Donald Pleasence Was One In Real Life
Nonetheless, his military legacy was long-lasting. The tactics Wingate created were implemented by the Indonesian National Army during their revolt against the Dutch; they were specifically ordered to carry out "Wingate" actions in 1948. In addition, a monument was built in his and the Chindits' honor in London, UK, while the National Centre for Physical Education and Sport in Israel was renamed the Wingate Institute.