It was December 20, 1943 and in the freezing air high above Germany, 2nd Lieutenant Charles "Charlie" Brown struggled to keep the mortally damaged American bomber on course.
Brown had been wounded in the shoulder, his tail gunner Sergeant Hugh "Ecky" Eckenrode was dead, and several other members of the crew were wounded, some severely.
Their aircraft, B-17F Ye Olde Pub, had been hit twice by flak as it approached its target, the Focke-Wulf plant in the German city of Bremen, forcing the crew to shut down one of the engines and throttle back on another. This had left it lagging behind the main formation of aircraft from the 379th Bombardment Group and groups of German fighters had closed in like sharks sensing blood in the water.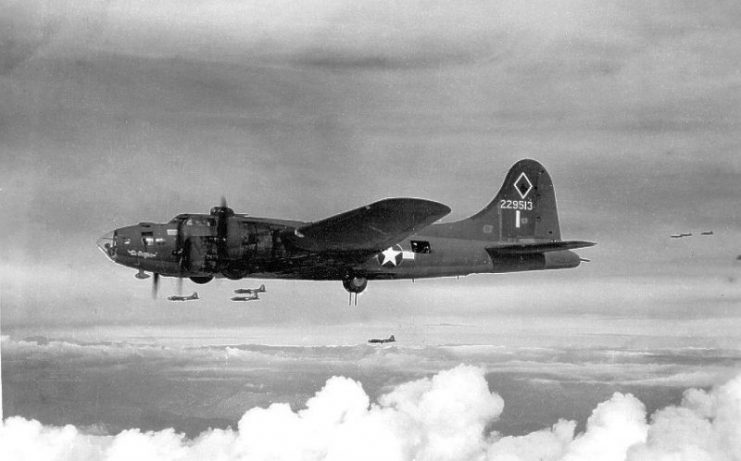 Up to fifteen fighters had attacked the bomber and the whole tail section was shot to pieces, the nosecone was missing, the electrical, hydraulic and oxygen systems were damaged, the radio was out and the entrails of the crippled bomber flapped in the slipstream through gaping rents in the fuselage. But B-17s are tough old birds and this one somehow kept on flying despite the damage.
Brown blacked out for a short time due to pain, loss of blood and a lack of oxygen and the bomber spiraled towards the ground. Ironically, this may have persuaded the attacking fighters that it was finished because none followed it down. Brown came to and realized that the B-17 was only a few hundred feet above the ground. He somehow managed to get it back under control and turned west, towards England and safety, two hundred and fifty miles away.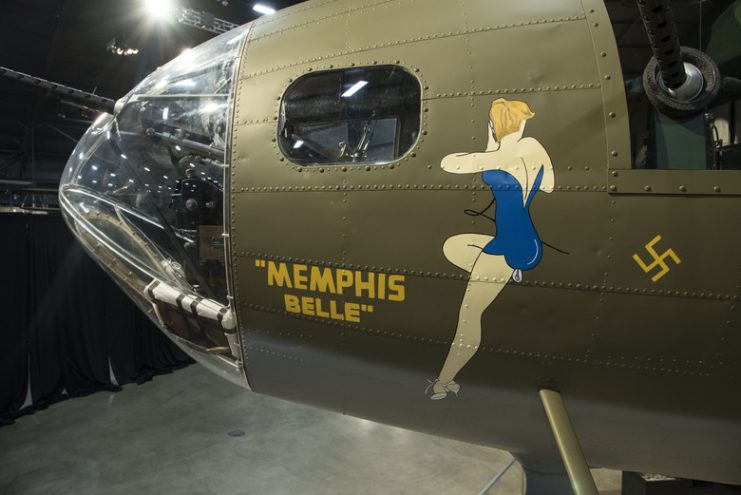 Brown wasn't able to coax the B-17 much above one thousand feet and he was vaguely aware that he had passed close to the perimeter of a German airfield. Soon after he realized that a German Messerschmitt Bf 109 fighter was flying in close formation beside him. It was so close that Brown could see the German pilot as he gestured towards the ground, telling Brown to set the bomber down.
Most of the B-17's gunners were wounded, only a few guns were still working and none were able to shoot at the enemy fighter alongside. Brown could only look at the German pilot and shake his head. Charlie Brown wasn't sure if he even had the strength to fly all the way to England, but he certainly wasn't going to land the bomber in Germany.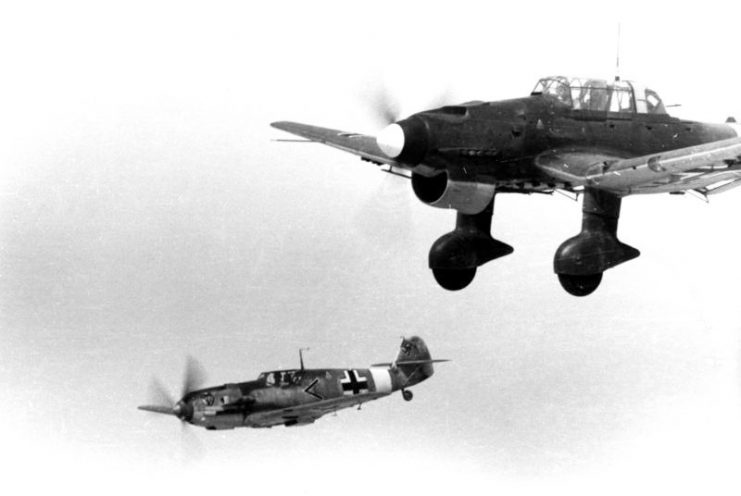 For a short time the Messerschmitt flew beside the bomber. Then it slid away, above and behind. Brown waited for the gunfire that must mean the end of Ye Olde Pub. Nothing happened. He realized to his astonishment that the German fighter was flying escort on the B-17. As they crossed the coastline and flew out over the North Sea the fighter remained on station.
Only when they were well out from the German coast did the fighter slide in again, close to the bomber. Brown looked across – the German pilot looked back at him, raised a gloved hand in salute and then swung his aircraft away, back towards the east.
Brown managed to put Ye Olde Pub on the ground, not at their home base in Cambridgeshire but at an airbase of the 448th Bomb Group near Norfolk in East Anglia. He and all his crew other than the tail gunner survived.
At debriefing, Brown told his story about the German fighter which escorted him. It was decided that this should be kept secret – the notion of an honorable German pilot choosing not to shoot down a damaged American bomber just didn't fit with the message that the USAAF wanted to give out.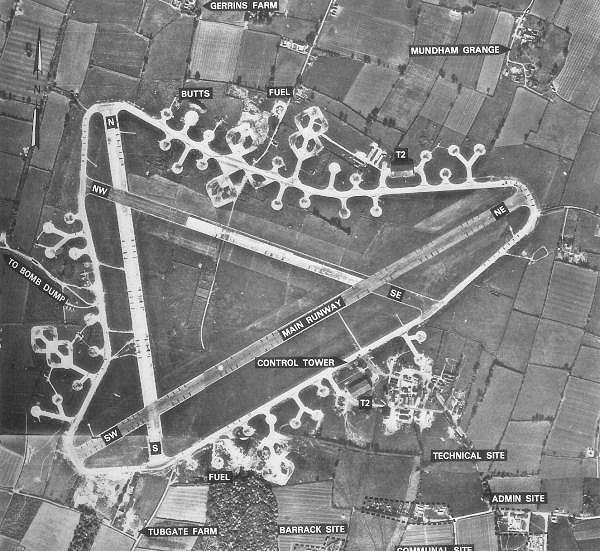 Charlie Brown survived the war, went home to go to college, and then re-joined the Air Force in 1949. He served until 1965 when he retired as a colonel. He never told people about the German pilot who had escorted him home in December 1943. It wasn't until much later, in 1986, at a meeting of retired combat pilots called "Gathering of the Eagles" that he first spoke about what had happened.
The response was strong, though some questioned whether the whole incident really happened. Even Brown began to wonder – his memories of that day in 1943 were hazy due to his injuries, exhaustion and the stress of combat. In retrospect, the notion of a German pilot escorting him over Germany and even saluting as he left the bomber heading towards England did seem unlikely. Could he be remembering it all wrong?
Brown decided that he was going to find the German pilot involved, if only to prove that he hadn't imagined the whole thing. It took four years, but in 1990 Brown finally received a letter from a man named Stigler who was living in Canada. Stigler explained that he had been the pilot of the German fighter who had escorted Ye Olde Pub.
On December 20, 1943, Franz Stigler had been a twenty-seven kill veteran pilot with Jagdgeschwader 27. He had flown against American bombers in his Messerschmitt Bf 109 G-6 that morning and he was refueling on the ground when Ye Olde Pub passed close by. Although Stigler's aircraft had been damaged in the earlier combat, he took off intending to shoot down the American bomber.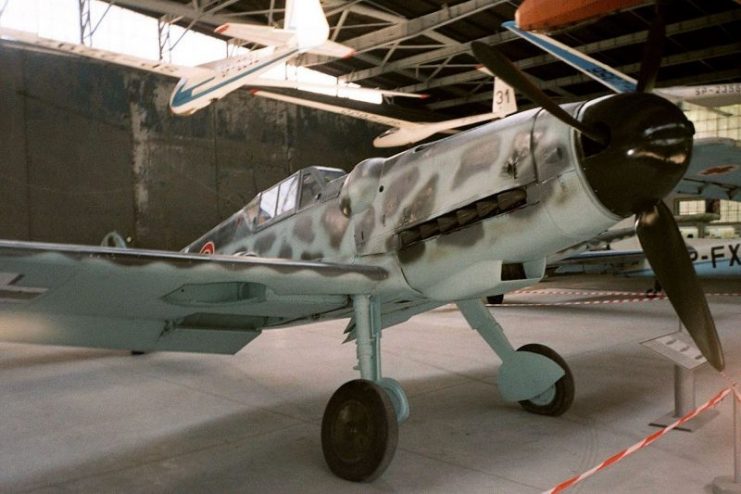 However, as he closed with the limping aircraft, he could see just how badly it had been hit – he would later say that he had never seen a more severely damaged aircraft still flying. Through the holes in the fuselage he could see the dead tail gunner and other wounded members of the crew.
The commander of JG27 had told his pilots never to fire at an enemy who was descending on a parachute. While the crew of Ye Olde Pub hadn't bailed out, they were clearly no longer capable of fighting and Stigler decided that he could not bring himself to attack.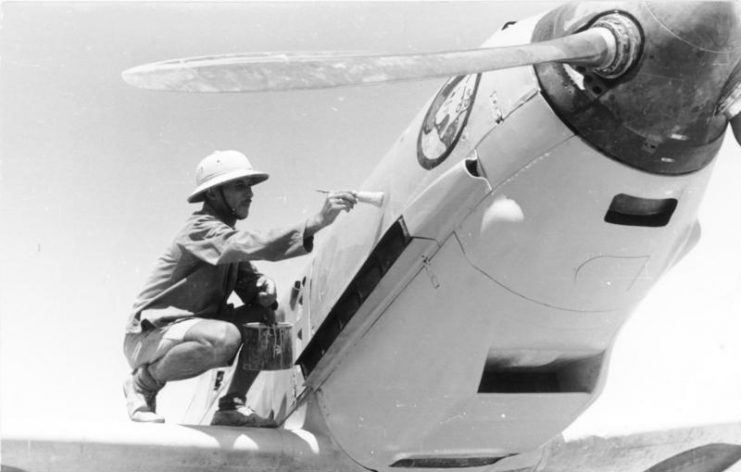 Instead, he flew alongside and gestured to Brown to land. Stigler later said that this wasn't particularly because he wanted Brown to surrender – he simply couldn't imagine that the crippled aircraft could possibly make it back to England.
When Brown refused, Stigler made an extraordinary decision. Instead of shooting it down he flew close formation with the B-17, hoping that this would deter flak batteries on the coast from firing at it. He flew with the bomber well out over the North Sea until it was clear of German airspace, and then left it to continue towards England.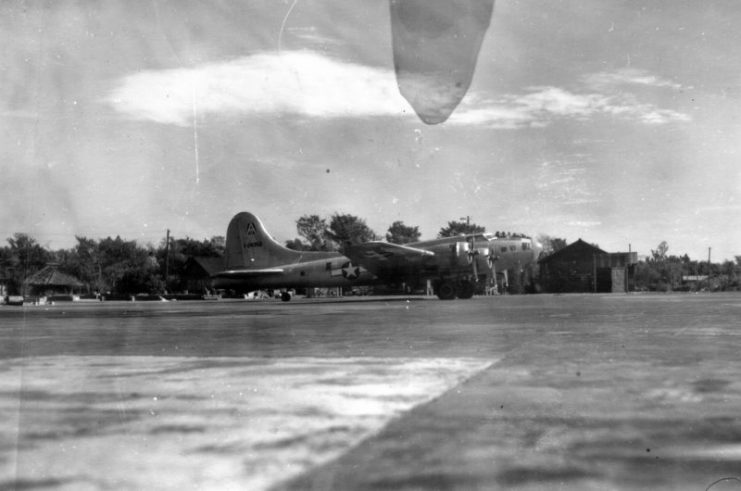 Stigler never told anyone about what had happened – sparing an American bomber would likely have led to punishment and perhaps even execution, but he often wondered if it had made it back to base. Stigler continued flying fighters throughout the war. In 1953 he emigrated from Germany to Canada where he started a successful business.
When he heard from Charlie Brown in 1990, Stigler confirmed every aspect of his story. Franz Stigler and Charlie Brown were astonished to discover that they had been living less than two hundred miles apart for much of the time since the war – Stigler had settled in Vancouver, British Columbia while Brown was in Seattle, Washington.
Read another story from us: "Hold My Beer" – The War Hero Who Landed Plane in New York City. While Drunk. Twice.
The two men became close friends for the rest of their lives, often visiting and talking to other fliers about their shared experience. In 2008 they died within a few months of each other.
There are many stories of courage and heroism from World War II. However, as in the case of the story of Franz Stigler and Charlie Brown, sometimes even during war and in the worst of circumstances, some people can still find within themselves not just courage but also honor, compassion and humanity.