A number of British actors served during the Second World War, but few could claim they came face to face with the German battleship Bismarck and lived to tell the tale. Someone who did just that was Esmond Knight, the stage and cinema star who actually became injured during an engagement with Bismarck, which resulted in him losing an eye. What's more, this wound almost put his entire acting career in jeopardy.
Esmond Knight's entry into acting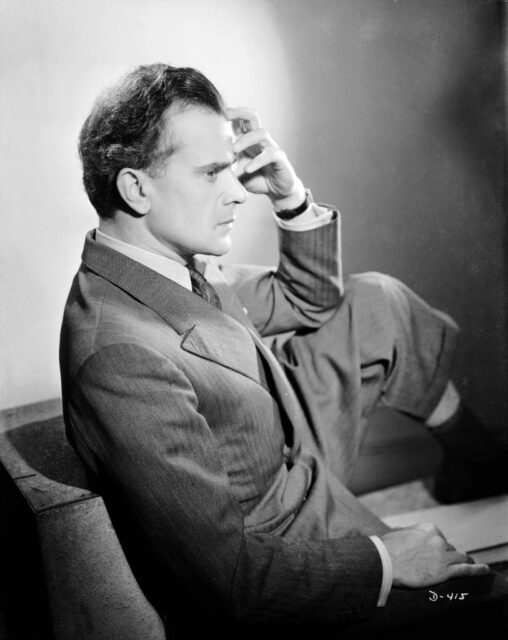 Esmond Knight was born on May 4, 1906 in East Sheen, Surrey, England. The youngest of four, he was a natural athlete, having joined the rowing team at Westminster School. He was also known to be interested in falconry, with his uncle, Capt. C.W.R. Knight, passing on the talent to him.
During his first year at Westminster, Knight saw a production of the Latin play Phormio, which stirred something within him. This led him to pursue acting, with him establishing himself on stage throughout the 1920s. He subsequently made attempts to act on the big screen, eventually landing a small role as a radio operator in the 1929 film, The Blue Peter. It was four years later that he scored his first notable role, in 77 Park Lane (1933).
In 1934, Knight got the opportunity to work with one of the greatest minds Hollywood has ever seen: Alfred Hitchcock. He was given the starring role in Waltzes from Vienna, which the famed director later called a mistake, as it was far from the content that interested him. Knight himself viewed his performance in the movie as poor and largely attributed this to the way Hitchcock acted on set.
Despite how poorly Waltzes from Vienna was received, Knight was able to score a number of cinema roles, largely due to his contract with Warner Bros. Pictures, Inc. He continued to act even after the Second World War broke out, including in a wartime spy thriller titled Contraband (1940).
Enlisting in the Royal Naval Volunteer Reserve

Wanting to do his part for the war effort, Esmond Knight sought a naval commission, but was relegated to training those with the Local Defence Volunteers (later the Home Guard). He trained civilians in how to use improvised weaponry and read maps, and cut out a life-sized cardboard rendition of a German soldier, for use as target practice at the local firing range.
Knight was finally accepted into naval training in late 1940. He was initially sent to HMS King Alfred for basic training, before being transferred to HMS Drake for gunnery courses. After passing his exams with relative ease, Knight was commissioned as a gunnery officer and sub-lieutenant with the Royal Naval Volunteer Reserve (RNVR).
After appearing in the propaganda film, This England (1941), Knight was assigned to the HMS Prince of Wales (53).
Facing the German battleship Bismarck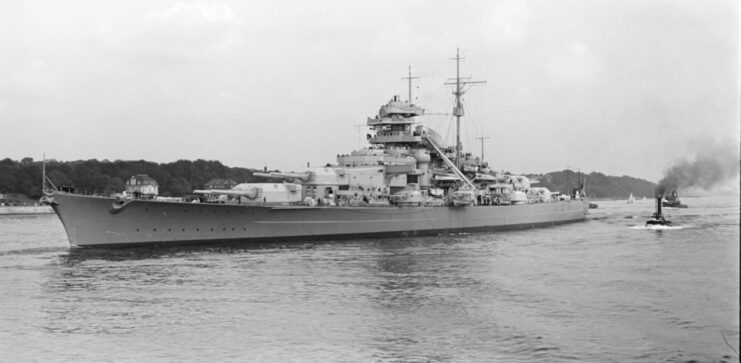 In 1941, while positioned south of Iceland with the HMS Hood (51) and six destroyers, the HMS Prince of Wales received orders to pursue the German battleship Bismarck and heavy cruiser Prinz Eugen. The crew were informed that Bismarck was traveling through the Denmark Strait, and thus began sailing toward the area with the other Royal Navy ships in tow. There, they met up with the HMS Suffolk (55) and Norfolk (78).
On May 24, the British vessels began firing on the German ships, albeit with some confusion. Esmond Knight was awoken early that morning and told to man his station on the compass platform. Armed with his helmet, lifebelt, binoculars and telescopes, he kept an eye on the action that was occurring at sea, including the loss of Hood to enemy fire.
At around 6:02 AM, Bismarck fired a 15-inch shell at Prince of Wales. Sources vary as to whether it exploded near the ship or if it didn't and just caused damage to the bridge – either way, it resulted in the deaths of 13 of Knight's comrades. Somehow, he survived, but not unscathed. Fragments from Prince of Wales' superstructure struck him in both eyes, resulting in the total loss of one and severe damage to the other – he was, for all intents and purposes, blind.
Knight was subsequently transferred to a military field hospital in Iceland, where he spent time recuperating from his injuries.
Esmond Knight's remarkable recovery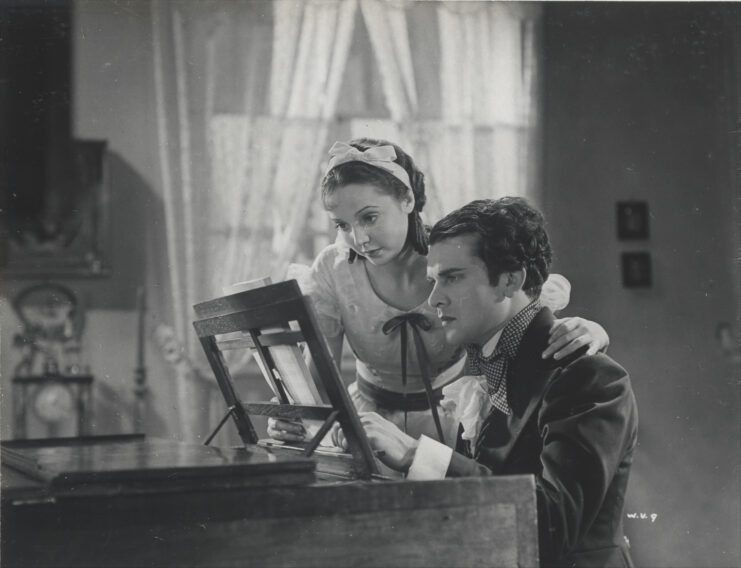 Despite being blind, Esmond Knight was determined to continue his acting career. He restarted it by performing on radio, after which he began dictating his biography to his secretary. He even appeared in the anti-German film, The Silver Fleet (1943).
In 1943, Knight's vision in his remaining eye was remarkably restored through the efforts of Dr. Vincent Nesfield. Able to see once more, he jumped back into cinema headfirst, starring in a number of films, including a few alongside Laurence Olivier. Among his most notable performances during this time were Henry V (1944), Hamlet (1948), Richard III (1955) and the World War II sea epic, Sink the Bismarck! (1960).
Knight continued to act in cinema and on-stage over the subsequent decades, solidifying himself as one of the most famous actors to come out of Britain in the early-to-mid 20th century. On February 23, 1987, at the age of 80, he passed away of a heart attack at his home in London.
Sink the Bismarck! (1960)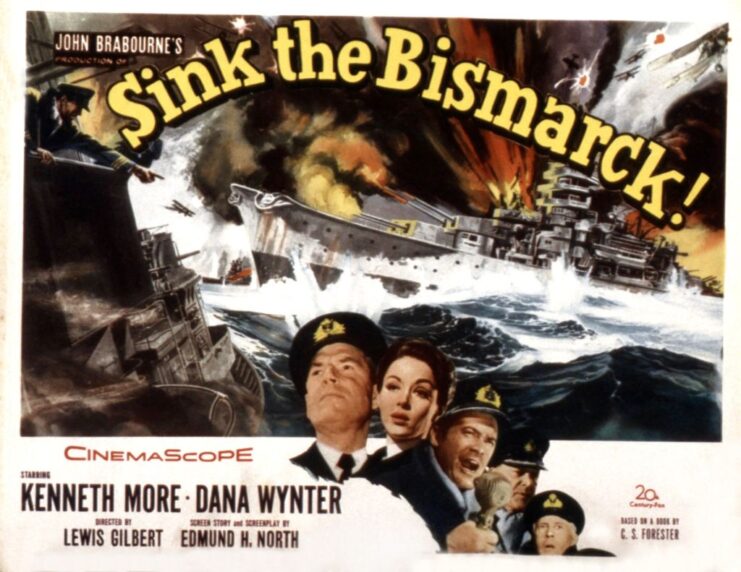 Sink the Bismarck! is a WWII-era film that centers around the Battle of the Denmark Strait. Starring the likes of Esmond Knight, Kenneth More, Jack Gwillim, John Stuart, Dana Wynter, Walter Hudd and Maurice Denham, it is the only movie to directly cover the actions of the Royal Navy during its engagements with Bismarck. Knight portrays John Leach, the captain of the HMS Prince of Wales – the very ship he served aboard when he came face-to-face with the German battleship.
The film has been praised for its historical accuracy, despite there being a few inconsistencies, and shows the points of view of not just those at sea, but the sailors and officials stationed at Central Headquarters in the United Kingdom. It's based C.S. Forester's 1959 book, The Last Nine Days of the Bismarck, and both American and British audiences gave it favorable reviews.
Real-life Royal Navy vessels are featured in the film, in place of their movie counterparts, and Fairey Swordfish were restored specifically for the production. However, the movie did take a few creative liberties. It simplifies the actions of Prince of Wales and the HMS Hood during the Battle of the Denmark Strait, and fails to show the confusion that encompassed the early portions of the Royal Navy's fight with Bismarck, among other historical inaccuracies.
More from us: Michael Alexander: The British Commando Who Escaped Death By Faking His Family Tree
Sink the Bismarck! was also criticized for its portrayal of German Adm. Günther Lütjens, who's portrayed as a fanatical follower of the German government. In reality, he didn't agree with all the policies passed by his superiors and was even an outspoken critic of the crimes committed during Kristallnacht. On top of this, he was also weary of how successful Bismarck's mission would be, despite the film portraying otherwise.