David Rossler, 83, and his mother, Haja Sura Zoltak, were kept hidden by a Belgian family during the the Second World War, a defiant act that saved their lives. In an effort to connect with their descendants, Rossler's son, Lionel, began a search to find them. With the assistance of others, including a genealogy website, he was successful in arranging a meeting between both parties for the first time in nearly 80 years.
David Rossler and his mother hid from the Germans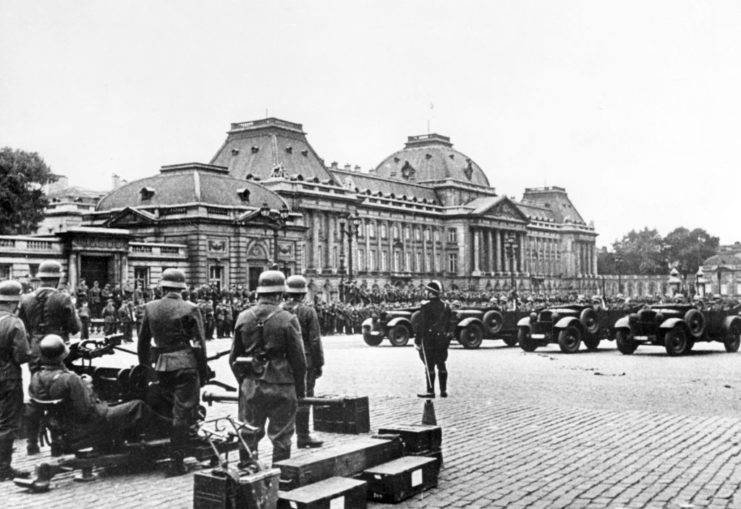 David Rossler and his family were living in Brussels, Belgium when the Germans invaded in 1940. They were able to avoid their persecutors for a time, but, eventually, his uncle and grandfather were taken to Auschwitz, never to be seen again. His father hid separately and died of an unspecified illness during the war.
Just the two of them, Rossler and his mother were taken in by a Catholic convent. Sadly, their time there was short-lived, as the location was raided by the Germans. The Mother Superior aided in their escape, and, presumably, connected them with Georges Bourlet and his family.
The pair secretly lived at the Bourlets' Auderghem home from the spring of 1944 until Brussels was liberated in 1945. Rossler got along well with the four children and they entertained each other while he was in hiding.
Searching for Georges Bourlet's family
When the Second World War came to and end, David Rossler's mother remarried. They moved to Austria and lost touch with the Georges Bourlet and his family.
Fast forward several decades and Rossler's health was in decline. Aware his time might be limited, he expressed to his son, Lionel, that his final wish was to thank them for their ancestors' actions during the war. Lionel, 55, took it upon himself to make the elder Rossler's dream a reality, working for years to track down the Bourlets.
He worked on the case vigilantly, going so far as to put ads in newspapers. However, it wasn't until he decided to try Facebook in January 2022 that he had any luck. The post came across the desk of Marie Cappart, the Belgian manager for MyHeritage.com. She made Rossler's plight her own, looking in the general area where the man had been hidden, to see if the Bourlets still lived there.
As it turned out, they did. It took two months, but Cappart got in touch with Georges Bourlet's grandson, Xavier Dedoncker, who, in turn, reached out to the other four grandchildren, including those who still lived in the home where Rossler and his mother were hidden.
A touching reunion
David Rossler, center, with members of the Bourlet family. A Belgian genealogist recently helped the 83-year-old man reunite with the family that saved him and his mother during World War II.https://t.co/CVWQ3SLbH0 pic.twitter.com/5mXFt1v4lV

— Stephen Uzzell (@StephenUzzell2) May 24, 2022
The family knew their grandfather had hidden Jews in the house, but that was the extent of their knowledge. Lionel and Marie Cappart arranged for David Rossler to go back to the residence and meet the descendants of Georges Bourlet, who were equally excited to meet him and find out more about their family history.
MyHeritage.com recorded the meeting. The video shows an emotional Rossler looking up at the house for the first time in almost 80 years and recalling exactly where he stood to watch Belgium's liberation in 1945.
"If I had Mr. Bourlet in front of me, I would want to kiss him," Rossler said. "To say thank you with all my body, with all my life, I am alive, I have a family of which I am very, very, very proud. To tell him that my life is thanks to him."
More from us: Human Shadows Left Etched In Stone By the Atomic Bombs Dropped On Japan
David and Lionel Rossler hope to have Georges Bourlet posthumously recognized as Righteous Among the Nations, an honor given to those not of Jewish ancestry who risked their lives during the Holocaust.