Nazis used various deceptions when dealing with parents and legal guardians, especially in Catholic areas, where the families showed a lack of cooperation. Often, they would lie to them, saying that the children were being sent to special institutions where they would receive advanced medical treatment.
The children were indeed sent to special institutions, where they met their demise. They were kept for a few weeks for "assessment" in which it was determined whether or not the child is "worthy of life." Those who didn't pass were injected with a lethal poison, phenol. The cause of death was often claimed to be pneumonia.
As the war progressed, a parent or guardian's consent was no longer deemed necessary, and the killings were done much more quickly, removing the "assessment" part completely. The parents who rebelled were often threatened with being sent to labour camps. The families were denied visiting rights due to wartime regulations. This practice lasted until May 29th, 1945, when the last child was murdered, three weeks after the war ended. The child's name was Richard Jenne.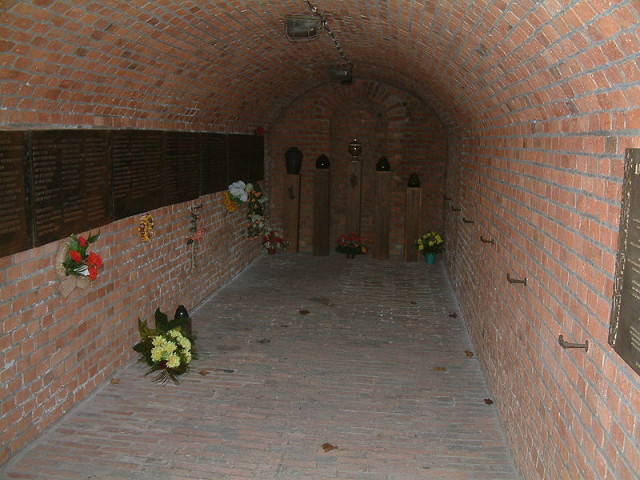 The same treatment was implemented on adults. The first adults who suffered this fate were Poles in 1939, during Operation Tannenberg, which was a genocidal act that intended to ethnically cleanse Polish population in Western Poland so that it could be inhabited by German settlers.
All hospitals and mental asylums in the territories annexed in 1939 were emptied by killing more than 20,000 patients during the first year alone. Some of the first gassing experiments were conducted in Poland, using hospital and mental asylum patients as victims in 1940.
With the arrival of the first military casualties, hospitals in Germany needed more space. In the initial phase of cleansing, more than 8,000 patients were murdered in Pomerania and East Prussia so that the wounded soldiers could be accommodated.
The gassings were then conducted in Germany, in Brandenburg Centre, under the supervision of Victor Brack who became the chief organizer of the Euthanasia programme. The Nazis started using bottled pure carbon monoxide. Dr. Brandt declared during his trial in Nuremberg that this was "a major advance in medical history."
Besides the gas chambers, experiments were conducted in utilizing the gas van, invented by the Soviet NKVD before the war and popularly called Dushegubka. Some doctors managed to save their patients by cooperating with the families. Some were declared sane, to avoid death, but it was a risky practice since the SS often inspected the programme. The wealthier could afford to transfer to private clinics which were out of the reach of the T4 programme.
The official duration of the programme was from 1939 to 1941, but the Nazis continued with it throughout the war. The number of victims is hard to establish. In the two-year period, 70,273 people lost their lives and records exist to confirm this. Historians estimate that the total figure exceeded 200,000.