A book by Canadian historian Tim Cook has brought to light some disturbing evidence regarding a British program that saw the harvesting of slain Canadian and British soldiers' organs – often without their consent.
In Lifesavers and Body Snatchers: Medical Care and the Struggle for Survival in the Great War, Cook shares a sinister past that was kept in the dark for over a century. During an interview with Matthew Galloway of the CBC, the historian shared that this obscure medical program was developed "to autopsy slain Canadian and British soldiers and to remove their damaged brains, their gassed lungs, their shattered femurs."
How was death handled during the First World War?
The fighting that occurred during World War I saw around 8.5 million soldiers killed by either disease or wounds suffered on the battlefield, with other estimates placing the total at over double that amount. Highly-mechanized artillery, mustard gas and other innovations not only made the conflict more deadly than previous ones, but also impacted how the dead were treated.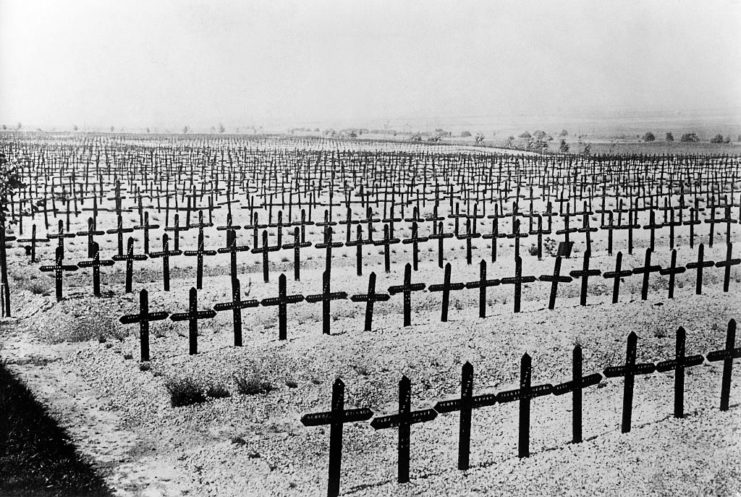 This sheer number of casualties had never been experienced before. Thousands of soldiers were buried on the battlefield in both mass and individual graves, often in the same spot where they died. In the early days of the war, the British Army had no register to note the burials, meaning many battlefields became filled with unmarked graves.
Those lucky enough to reach a hospital before their death were buried in a cemetery near the medical institutions, often beside cemeteries that pre-dated the war. Unlike those that occurred on the battlefield, these burials were recorded in an official register.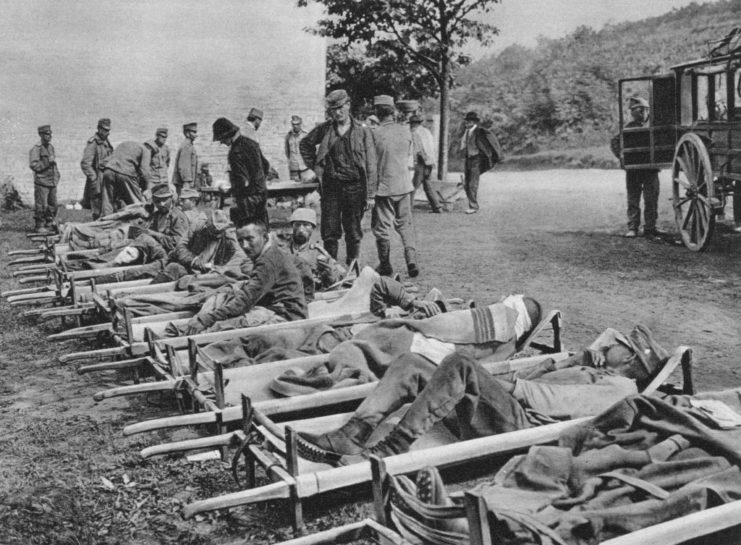 There was also the issue of identifying the dead, as many were rendered unrecognizable by the manner in which they died. The landscape itself also led to confusion over casualties, as heavy rain could turn battlefields into oceans of mud; accounts from soldiers who fought during the Battle of Passchendaele describe men drowning in flooded shell craters and sinking into the mud, never to be seen again.
Organ harvesting during WWI
Tim Cook, the chief historian and director of research at the Canadian War Museum, rifled through thousands of pages of documents that had been "accidentally" misplaced or mislabeled. His research revealed that a medical program initiated by the British saw the harvesting of 799 body parts and organs from deceased Canadian and British soldiers during WWI. They were then sent to London to be studied, before being returned to Canada.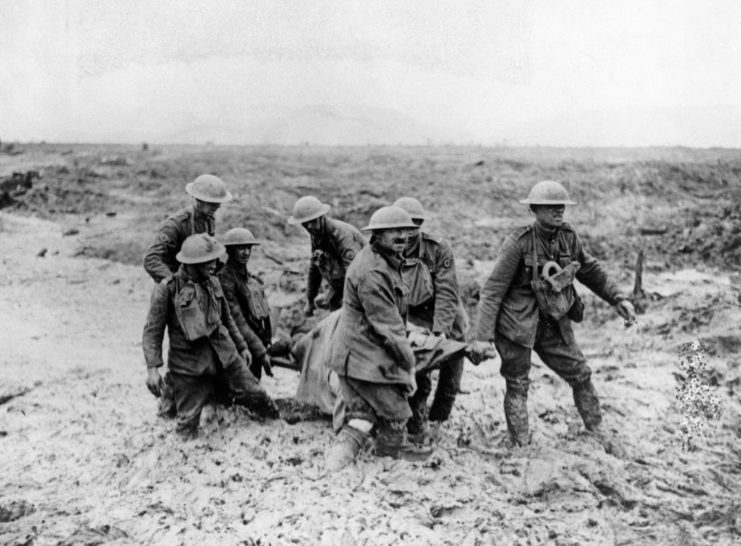 The program was intended to help teach doctors about the extreme injuries experienced on the battlefield, with the aim of saving as many lives as possible. Still, those running it described their work in incredibly morbid ways. One note Cook stumbled upon saw a doctor ask if a "brain that had been ripped apart by shrapnel" would be a good addition to their collection of specimens.
Most of the bodies used in the program were not those of unknown soldiers. In fact, Cook found lists, which featured the names of those who'd had their body parts removed. When he cross-referenced them with other records, there were no notes confirming that they had consented to the harvesting of their organs.
There weren't even records that their next of kin was aware that their body parts had been removed. "There is no mention on their personnel file, so nobody knew about this expect for these secret files that I eventually found," Cook said. "Their next of kin were not told that their body parts had been harvested."
Cook explained to Galloway that the lack of consent was far less egregious than it would be today, saying, "When you enlisted in the First World War in the Canadian Expeditionary Force, your body was basically owned by the military."
Britain's harvesting of organs during WWI was kept a secret
When WWI came to an end, how Canadians remembered the fallen didn't line up with the harvesting of their organs. As such, the program was kept under wraps. The body parts that had been removed were preserved and sent to McGill University in Montreal, Quebec, where they were used as medical teaching aids for the next three decades, before being destroyed around 1960.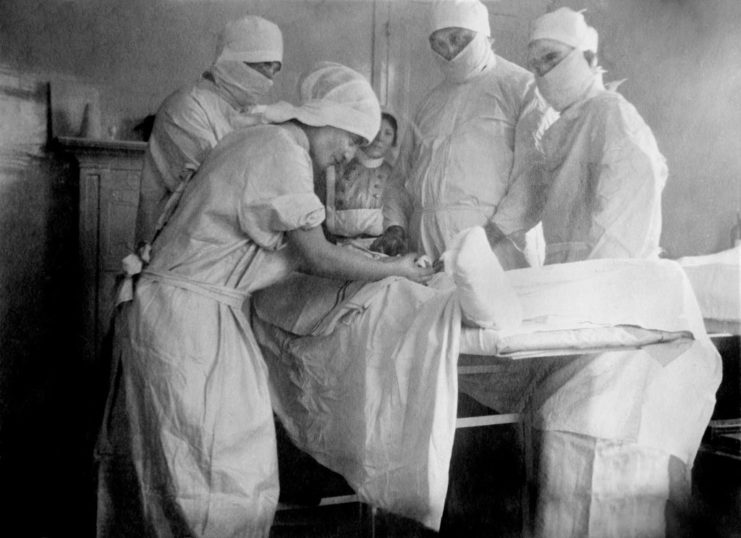 More from us: A 500-Mile March By French Cavalrymen Helped Bring an End to the First World War
While the research conducted helped save thousands of lives by properly preparing medical professionals for the horrors of war, Cook shared that learning about the morbid program affected him greatly. "To read about a private who was shot through the head and died 11 days later in agony, but before he was buried, his brain was extracted — it affected me," he revealed.