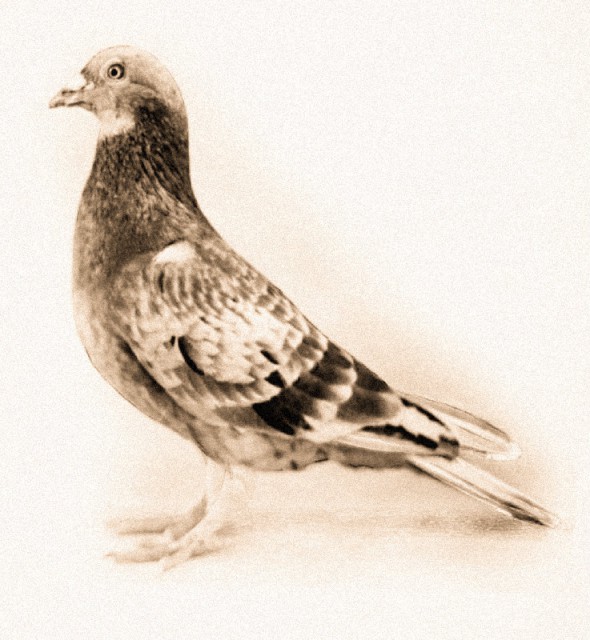 The town of Haywards Heath in Sussex is set to put up a Blue Plaque Memorial in honor of the WWII hero they spawned — a plucky carrier PIGEON by the name of Commando.
The Blue Plaque Memorial will be erected right on the loft where Commando was born in. The WWII hero was awarded the PDSA Dickin Medal, the animal award equivalent to the prestigious Victoria Cross. The bird was given the said military recognition after flying more than ninety perilous missions carrying messages from the British spies in and out of Nazi-occupied France at the height of the Second World War.
Three of Commando's most notable assignments were when the red chequer bird carried highly classified messages from the British spies in France, messages that contained information about the German troops' location, the industrial sites as well as the number of injured British soldiers within the country.
It was the Haywards Heath Town Council that commissioned the erection of the Blue Plaque Memorial in honor of their very own Dickin Medal recipient and WWII hero.
Gill Hubbard, PDSA Heritage manager, expressed his delight with the said development — that a Blue Plaque Memorial will be put up right on the birthplace of the WWII carrier pigeon Commando in recognition for the war feats the bird did during the conflict.
He added that armed forces members are rightly remembered for the contributions and sacrifices they make in times of war. It is just rightful that animals – those that helped during the war effort – should be recognized, too.
Hubbard ended by stating that at PDSA, that is just what they do – giving honor where it is due — from war carrier pigeons like Commando to dogs working for the army sniffing and detecting explosives and arms within war zones.