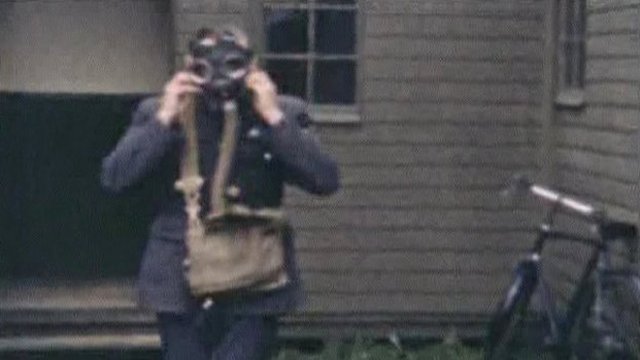 A house in Northern Ireland has yielded the discovery of WWII footage showing airmen from the Royal Air Force in times of recreation as well as rigorous training. Nearly 20 minutes of such depiction has been found on the reel, all of it from not long after the start of the war. Discovered in the attic of the house in which it was found, the footage shows the WWII airmen of Aldergrove's Ulster Squadron. The picture quality, portions of it in color, is unique for its time.
The United Kingdom had high tensions as WWII began to break out, and they were unsure how long the fight against the Nazis would last. Their uncertainty was well-founded, given that WWI had been expected to last a short while before lasting for years. The Ulster Squadron was engaged in the Coastal Command, expected to fight off German U-boats in defense of transport convoys. Photographer Herbie Edgar took his footage in 1939, early on in the war.
WWII historians knew nothing of the documented footage, and would have continued as such if not for Edgar's son-in-law who notified a member of the Ulster Aviation Society about the documentation of the 502 Squadron. After Edgar died in 2008, family members had gone through his personal effects and found the tape. They found more than simply film of the 502 Squadron, but also many other bits of history from the war effort. They also discovered other bits of Edgar's career in the 19030s, including magazines and slides, the BBC News reports.
What historians are finding most interesting about the film reel is that it does not appear to have been done in an entirely formal capacity. Almost like a home video, the footage on the reel provides a look at everyday life for the military during WWII. Aside from training, prep work such as vehicle painting is depicted. Some current military men say that one of the greatest aspects of the military in the 1930s shown by the reel is that of the sheer camaraderie seen by the 502 Squadron both at work and at play.
Aside from WWII training, activities seen by the footage of the 502 Squadron involve billiards, card games, and recreational swimming. The parts of the reel which are filmed in color provide looks at aircraft and other vehicles not made possible by black and white depictions, which proves useful to historians and enthusiasts focusing on those areas of history. Over 150 men went MIA or died during the period of 502 Squadron's operation, and none of the faces in the newly discovered WWII footage have been identified, meaning there will likely be more investigation into the film reel in time to come.
//