Throughout history, war and disease have been connected. Wars disrupt populations, which increases and magnifies the severity and spread of disease. People move to new areas where they come in contact with germs they have no immunity against. Many people migrate to crowded areas with no facilities which also promotes the growth of diseases.
Before WWII there were more deaths among soldiers from diseases than from injuries received in battle. In the Spanish-American War, there were five deaths resulting from illness for every death caused by fighting. In the US Civil War, that ratio was 2:1. In WWI, the rate improved due to better sanitation practices but did not give protection against the 1918 flu pandemic that caused about half of all US military casualties in Europe.
The US Government realized in WWII that disease was as big a threat as enemy forces. To combat this threat, they formed partnerships with academics and industries to develop vaccines to give to soldiers before sending them into the field. The military's interest in vaccines stemmed from the fact that they needed healthy soldiers who suffered less sick days.
The partnerships formed at that time were successful, to put it mildly. The innovations that were produced by the military working with researchers and enterprises was unmatched before the war. Scientists came to realize that they had been held back, not by scientific limitations, but by organizational constraints.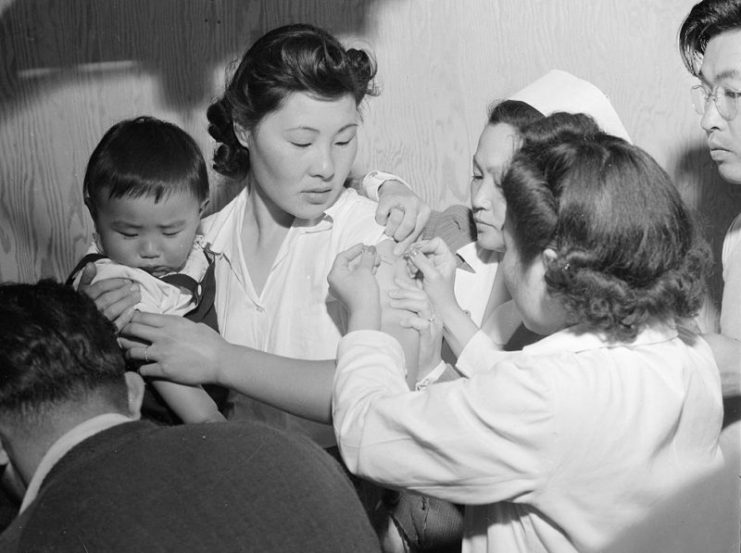 The US Army put together a commission to develop a vaccine to protect soldiers in the event of another flu pandemic such as in WWI. Top specialists from universities, hospitals, public health labs and private foundations came together to perform research and develop ways to stop the spread of diseases that the military deemed important.
Their work expanded on the military's previous work with dysentery, typhus, and syphilis to include influenza, bacterial meningitis, bacterial pneumonia, measles, mumps, neurotropic diseases, tropical diseases and acute respiratory diseases. The threat of these diseases affected not only the military but civilian populations as well.
Scientists had already been working on vaccines for many of those diseases for years. The military commission encouraged and enabled scientists to pick up the research. It centralized knowledge about how to develop vaccines and also how to produce sufficient amounts to provide to the military and large civilian populations quickly enough to be useful.
Thomas Francis, Jr., was the virologist who led the commission in developing a flu vaccine and getting it approved by the FDA in less than two years. To compare, vaccines typically take between eight and fifteen years before they are approved today.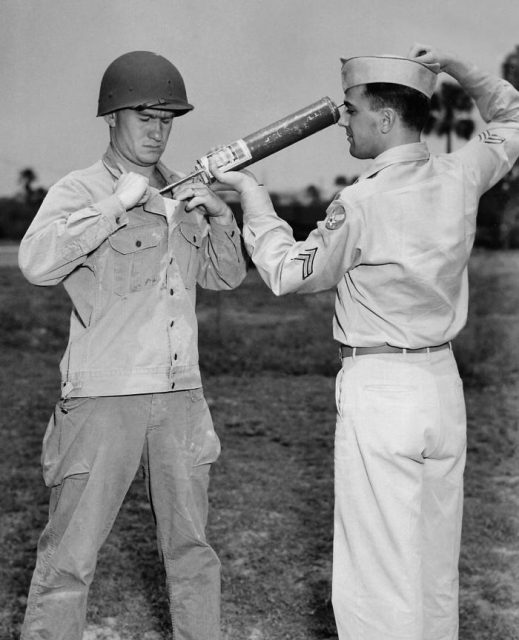 The flu commission and other programs like it are responsible for developing or improving ten vaccines, some for specific military operations. A vaccine for botulism was prepared for D-Day because of incorrect intelligence that indicated the Nazis had bombs loaded to spread the disease. In preparation for an invasion of Japan, a vaccine was prepared for Japanese encephalitis.
Some of the vaccines would not receive FDA approval today as they were crude and hastily developed. However, they were effective and were prepared in time for the operations that required them.
The results were obtained because the military was able to extract information from various entities, both private and public. This cooperative approach continued after the war ended and is the reason for the high rate of vaccine development throughout the mid-20th century.
A series of legal, economic and political changes in the 1970s and 1980s ended the era of cooperation. When industry stopped participating in a cooperative manner, the rate of development slowed to a stop.