The Battle of Iwo Jima took place 70 years ago, as the United States advanced across the Pacific islands towards the Japanese mainland.
Across the United States, memorial services and commemoration events have been taking place with veterans and survivors of the battle.
The battle began as 20,000 US Marines arrived on the beaches of Iwo Jima. It was hoped that a massive air and naval bombing raid before the landings had already killed many of the Japanese troops on the island.
There was no activity from the Japanese, so the US Marines progressed inland. They reached a line of Japanese bunkers protected by hundreds of machine gunners, causing terrible losses to the US troops.
The next objective was the heavily defended Mount Suribachi and the Marines struggled to advance. The bunkers the Japanese were hiding in were connected by a massive underground network of tunnels. The Japanese were able to escape from attacks and return afterwards to continue their defense.
Nevertheless, the US Marines slowly advanced and once armored tanks and with more naval and air bombardments as fire support, the ground troops were able to reach Mount Suribachi.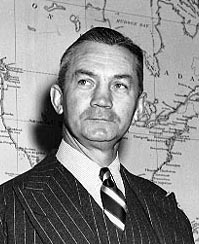 The Secretary of the Navy, James Forrestal, arrived while the fighting was underway. That morning a platoon of Marines climbed to the summit of Suribachi to raise the American flag.
Forrestal and General Smith watched from the beach and Forrestal said that the raising of the flag would ensure that the US Marines would exist for the next 500 years because of their achievement at Iwo Jima.
It was the image of the US Marines planting the American flag on Mount Suribachi on the island's southern tip that immortalized the taking of Iwo Jima forever. It gave a huge morale boost to troops and people back home in the USA.
The photograph was taken by Joe Rosenthal and featured on front pages across the world. It has been re-published in thousands of publications since then, the Stars and Stripes reports.
Among the commemoration events, veterans came together in Washington, D.C., and Arlington, Virginia. Now retired, Lieutenant General Snowden laid a wreath at Arlington.
As a captain in the battle, Snowden's squadron had 230 Marines; when the fighting was over, only 99 remained.