A UK Cromwell tank owner has reported: that 3 Churchill tanks from the Haltern range in Germany are to be cut up in the next week if no one comes forward to buy them.
"The tanks are off the range and in the scrap merchants yard and they are available for £9000 each. I have been talking to a German guy today with regard to their value, he wants to buy them and sell them on but I pointed out that they are worth no more than the scrap merchant is asking so no profit left for any middlemen. if he doesn't save them then I might be able to get some parts but it doesn't look good. So if there is anyone reading this who wants to do their bit then step forward and be counted (tumbleweed moment) I can't save them all guys".
"The twin ark is probably the most complete and would be fairly easy to return to a gun tank. TThe mk7 bridge-layer is also viable as I know of a complete bridge and attachments for sale in the UK. If you are thinking about it then be quick otherwise they will be on their way to china in little pieces destined to return as washing machines".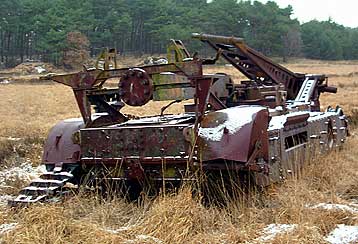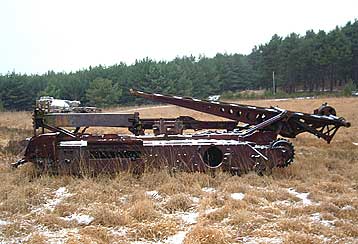 The latest update on HMVF – Historic Military Vehicle Forum is:
The latest update on HMVF – Historic Military Vehicle Forum is:
Spoke again today to the German chap Thomas, the tanks are in a yard in Aachen and there are 5 Churchills not 3, the 3 I posted earlier are there as well 2 other hulls that have mostly been stripped, that's the good news, the bad news is none of them can be sold complete and all would need to be cut in half apparently to meet the demilitarization rules. If I can arrange it I will fly out in the next week to go and have a shufti and see if there is a way to get around the rules. even though they would need to be cut in half they would still be viable (except the MK7's)as the side armour could be removed and the hull frame cut and once with the new owner the armour could be refitted and the 3/4″ box frame welded. (much easier than welding 2 halves of a Sherman together)! If all else fails i will try to salvage what I can".

You can follow the complete story here HMVF