The Defense POW/MIA Accounting Agency (DPAA) announced recently that the remains of two U.S. servicemen, missing from the Korean War, have been identified and will be returned to his family for burial with full military honors.
Robert P. Graham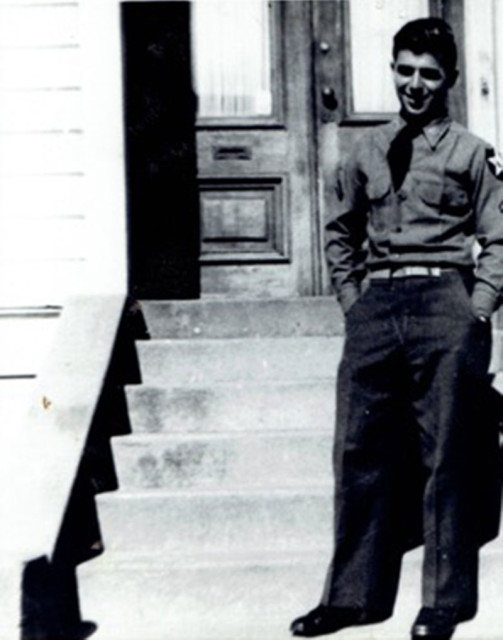 Army Cpl. Robert P. Graham, 20, of San Francisco, will be buried April 8 in Colma, California. In February 1951, Graham was assigned to Company A, 13th Engineer Combat Battalion, 7th Infantry Division, which was engaged in a battle near Hoengsong, South Korea. Under heavy enemy attack, his unit was ordered to withdraw south to Wonju. During the withdrawal, they fought continuously with the enemy and encountered numerous roadblocks. Upon arrival at Wonju, Graham was reported missing on Feb. 13, 1951.
In 1953, during the prisoner of war exchanges historically known as "Operation Little Switch" and "Operation Big Switch," repatriated U.S. soldiers told debriefers that Graham had been captured by enemy forces and died in March 1951 at Suan POW Camp. His remains were not among those returned by communist forces in 1954, however.
Between 1990 and 1994, North Korea returned to the United States 208 boxes of commingled human remains, which when combined with remains recovered during joint recovery operations in North Korea between 1996 and 2005, included the remains of at least 600 U.S. servicemen who fought during the war. North Korean documents included in the repatriation indicated that some of the remains were recovered from the area where Graham was believed to have died.
To identify Graham's remains, scientists from DPAA and the Armed Forces DNA Identification Laboratory used circumstantial evidence and forensic identification tools, to include mitochondrial DNA and Y-chromosome Short Tandem Repeat DNA analysis, which matched his nephews.
Roy A. Henderson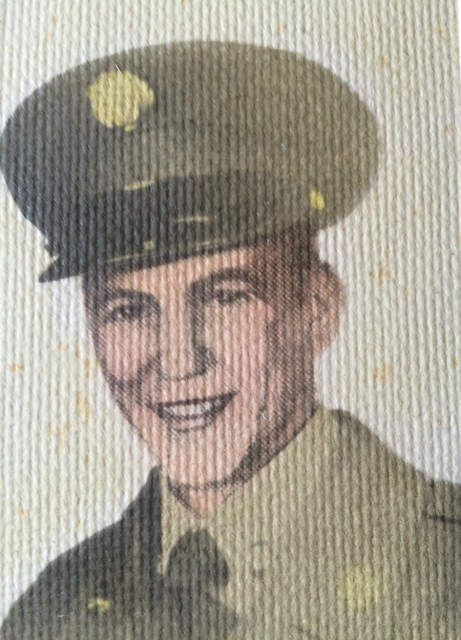 Army Pfc. Roy A. Henderson, 18, of Newark, Ohio, will be buried April 8 in Follansbee, West Virginia. On July 27, 1950, Henderson was assigned to Company B, 1st Battalion, 29th Infantry Regiment, 24th Infantry Division, when his unit set up a defensive position near Anui, South Korea, in an attempt to stop invading North Korean forces. The troops were forced to withdraw south, and found the road blocked. This required Henderson's company to abandon most of its equipment and withdraw over mountains to friendly lines. Following the withdrawal, Henderson was reported missing. He was subsequently declared deceased on Dec. 31, 1953.
In October 1950, 60 sets of remains from Anui were sent to the Army Graves Registration Service mortuary in Kokura, Japan. Fifty-seven sets of those remains were resolved, but three sets, including Unknown X-218, were declared "unidentifiable" and were interred at the National Memorial Cemetery of the Pacific in Hawaii.
In October 2014, the Disinterment Cell of the Joint POW/MIA Accounting Command (now DPAA), determined that dental, anthropological and historical evidence indicated it was highly probably that Unknown X-218 could be identified during a reanalysis of the remains. The remains were exhumed May 18, 2015.
In the identification of Henderson's remains, scientists from DPAA used dental and chest radiography comparison analyses, which matched Henderson's records, as well as circumstantial and material evidence, and anthropological analysis.
Today, 7,819 Americans remain unaccounted for from the Korean War. Using modern technology, identifications continue to be made from remains that were previously turned over by North Korean officials or recovered by American recovery teams.