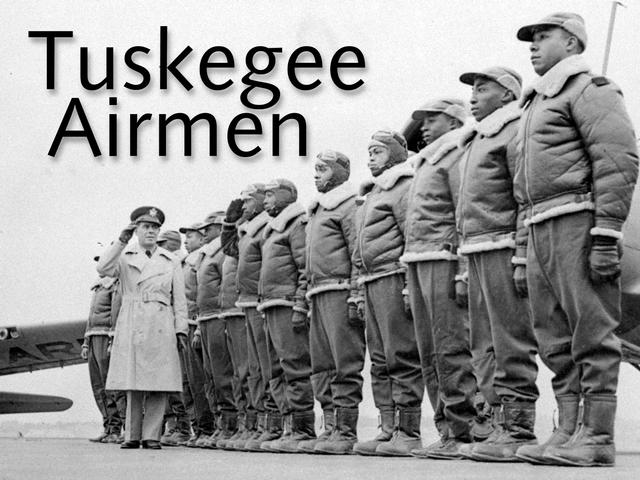 During the Second World War, it was rumored that the United States government was going to train black pilots to fight. These gentlemen believed that they would be able to fly. February 19, 1942 was the beginning of an all-Black pursuit squadron at Tuskegee Institute was inducted into the US Army Air Corps and then later became a fighter squad known as the Tuskegee Airmen. All future black airmen had to travel to the Tuskegee Institute in 1941 to fight for an American freedom that they, themselves, did not have. The men all dreamed of becoming fighter pilots during the war. This was during a time when many white Americans believed Black men lacked intelligence, skill, and discipline necessary to be leaders, much less pilots.
There was a lawsuit by a black pilot that helped to open the door for black airmen. Thousands of men traveled to Tuskegee from New York, Washington DC, Los Angeles, Chicago, Detroit, and Philadelphia—among other cities—to get flight training. Nearly 1,000 black pilots would graduate from the Tuskegee Army airfield in Alabama. They steeled themselves as they prepared to battle against fascism. In 1942, five cadets had officially received their "wings'. This included squad leader, Benjamin O. Davis Jr., who was the first black man to graduate from West Point military academy.
Davis would later become the nation's first Black Air Force general. He proved to be the ideal person to lead the squad. Under his leadership, Airmen completed almost 1,600 missions throughout Northern Africa and Europe. They escorted fighter pilots to their missions and shot down enemy planes, subverting enemy missions. By the end of the war, the Tuskegee Airmen would represent one of the most successful fighter squads during the Second World War. Between all of them, they earned 150 Distinguished Flying Crosses and 8 Purple Hearts.
According to Los Angeles Wave, today, many members of the original Tuskegee Airmen, their families, and supporters all remain very active in civic and educational causes across the US. They are still advancing their mission to provide freedom and opportunity for all Americans. "The outstanding record of Black airmen in World War II was accomplished by men whose names will forever live in hallowed memory," the Tuskegee Airmen organization says on its website.
"Each one accepted the challenge [and] proudly displayed his skill and determination while suppressing internal rage from humiliation and indignation caused by frequent experiences of racism and bigotry, at home and overseas." "These airmen fought two wars — one against a military force overseas and the other against racism at home and abroad."  And they fought those wars valiantly, emerging with their pride intact and their dignity unscathed.