Angelina Jolie's WWII war film Unbrokenreleased its official trailer Thursday, about a week after the passing of Olympian, WWII vet and the story's hero, Louis Zamperini.
"However dark the night, however dim our hopes…light will always follow the darkness…" the haunting words of a priest set the tone of the sneak preview to Jolie's Unbroken.
Louis Zamperini, the central character of Jolie's second directorial project, recently passed away last July 2, Wednesday, after battling with pneumonia for over a month. He was 97. His death is greatly mourned by the actress-director who saw him as one of her inspirations.
Unbroken follows the story of Louis Zamperini from his younger years to his entering and contending in the 1936 Olympics and eventually becoming a WWII soldier, including all the hardships he saw through his service years — from being stranded at sea for 47 days and spending two years in several Japanese concentration camps.
Described in the movie trailer as a rebel who became a champion…a champion who became a survivor…a survivor who wouldn't be broken…, Louis Zamperini released two autobiographies, one in 1956 and one in 2003 titled Devil at my Heels, describing the hardships and struggles he had to go through while he was a POW of the Japanese. But it was the bestselling book Unbroken released in 2010 which detailed Zamperini's survival story and authored by Laura Hillenbrand from where the movie was based upon.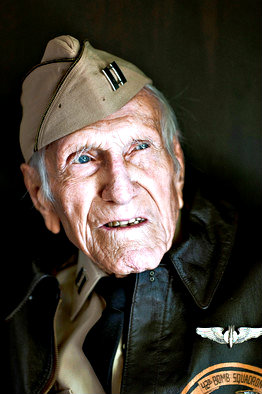 Prior to directing Unbroken, the Oscar-winning actress and the WWII hero knew each other as they were neighbors in Los Angeles. Jolie had even dubbed Zamperini her hero when she received her honorary Oscar just last year.
Fittingly, Jolie's love of the WWII hero can be seen in Unbroken. The movie is a sweeping take on Zamperini's life, a suitable tribute to a man who showed exemplary courage in the face of torture and war.
Unbroken is set to be shown on December 25 and stars actor Jack O'Connell in the lead role.
https://www.youtube.com/watch?v=XrjJbl7kRrI