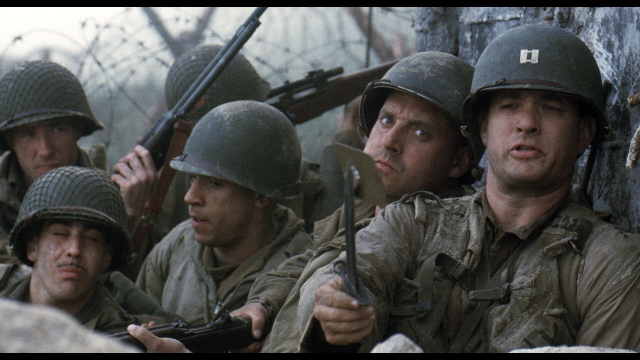 American actor, Tom Hanks has been awarded an American Spirit Award from the National World War Two Museum in New Orleans, Louisiana.
Tom Hanks praised Steven Spielberg's film 'Saving Private Ryan' for initiating a new interest in World War Two and particularly with younger generations who might not have experienced the war or its aftermath.
The famous movie Director is able to tell a story through film like no one else and that his capture of the Normandy landings was a new way of portraying what happened.
Tom Hanks says that many realized how their ancestors, dads and granddads, took part in the landings or one of the many other battles in the war. The movie got people talking and remembering their connection to their role in the war. For many it was the first time they were hearing war stories from their relatives – the film played a role in passing on the experiences of World War Two.
He admitted that accounts of World War Two are what he reads most avidly, because he continues to find new experiences and stories. He prefers the personal wartime stories, which really show what was going on and how people overcame terrible conditions and put their lives on the line for their country.
Most were only in their teens or early twenties, which makes their stories even more compelling.
Tom Hanks says that he is thankful he never had to come face to face with the Nazis, and admires all of those who fought or took part in the war.
Saving Private Ryan was released in 1998 as a tribute to the D-Day Normandy landings in 1944. The landings were years in the planning by Allied commanders and was aimed at liberating France and pushing the German troops back towards Germany.
In the opening half an hour of the movie, the assault on Omaha Beach is shown in a vivid and realistic depiction of what actually happened, the Fox News reports.
The film zooms in on a squad of US Army Rangers led by Tom Hanks as Captain John Miller. The storyline follows the squad's search for a paratrooper who is missing behind enemy lines and is the only surviving brother of four soldiers killed shortly after each other.
When the movie was launched it received worldwide praise and won many awards for the film, cast and people behind the scene. It was the second highest-grossing film of 1998 and made nearly $500 million.