Colonel Remy Van Lierde would be worth studying for his incredible military exploits alone—the fact that he claimed later in life to have encountered a supernaturally large snake is just a bonus.
Remy Van Lierde was World War II flying ace who became an inspiration to the Belgian people after he escaped the Nazi occupation to join the Royal Air Force (RAF). He was a skilled pilot and rose through the RAF's ranks accordingly. He became especially well-known for shooting down dozens of V-1 rockets.
After the war he held several important commands, including being an aide to King Leopold III, and served as a test pilot. It was on one of his later missions that he allegedly came across a 50-foot snake in the Belgian Congo. Who was this incredible pilot, and what did he see that day?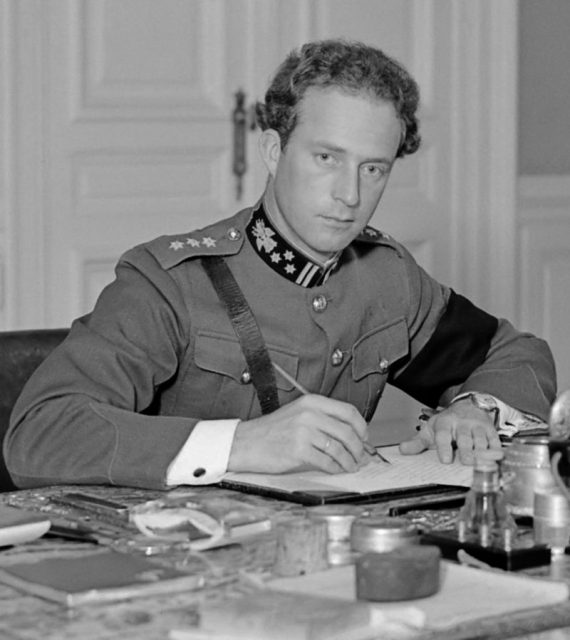 World War II in Belgium
Little is known about Remy Van Lierde's life before he joined the Belgian Air Force aside from the fact that he was born in the city of Overboelare on August 14th, 1915.
When he joined the Belgian Air Force in 1935 he originally trained to be an observer, and later began pilot training. When the Germans invaded in May 1940, he had little opportunity to fight back. Van Lierdes was wounded and captured when his outdated biplane was shot down six days into the invasion. The entirety of Belgium was conquered in only 18 days, before he even got out of the hospital.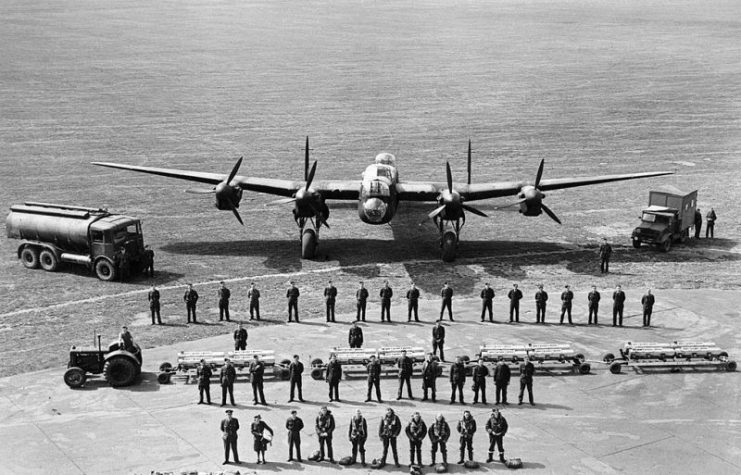 Despite this inauspicious start, and the fall of his homeland, Van Lierde was determined to continue fighting the war. After taking a few months to recover from his injuries he sneaked through France, which had also been conquered by Nazi Germany at this point, and into Spain.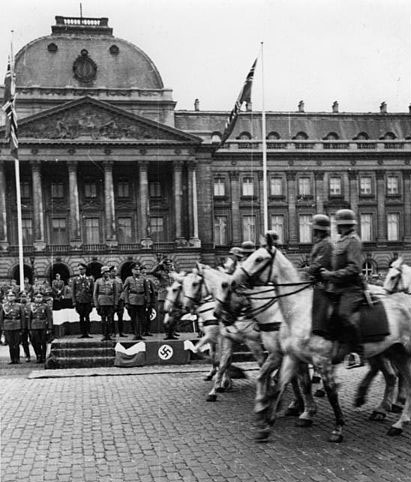 Unfortunately for Van Lierde, he was captured by Spanish authorities while crossing the border illegally. He was sent to multiple Spanish jails, and even a concentration camp in Miranda de Ebro. However, he managed to escape, and boarded a ship for England.
https://youtu.be/aJbzZSxDs_s
He arrived in England on July 22nd, but as a foreign national he had to go through the wartime detention and interrogation period. After six weeks of bureaucracy, he was allowed to join the RAF Volunteer Reserve in September.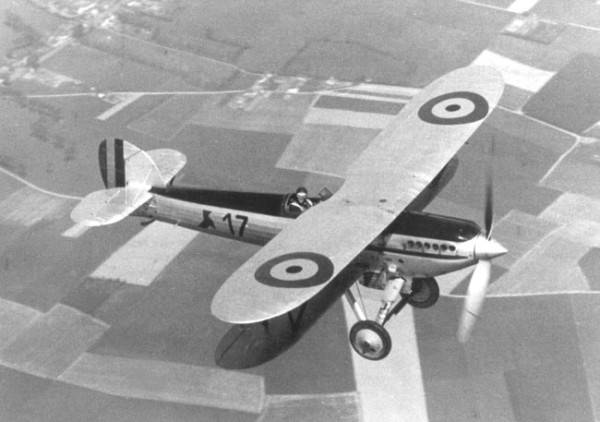 With the RAF
Thanks to his previous flying experience, Van Lierde was able to get into combat after a relatively short training period. After three months of learning how to fly Spitfires, he was assigned to No. 609 Squadron. The 609 Squadron was home to many other expats, including a number of Belgians.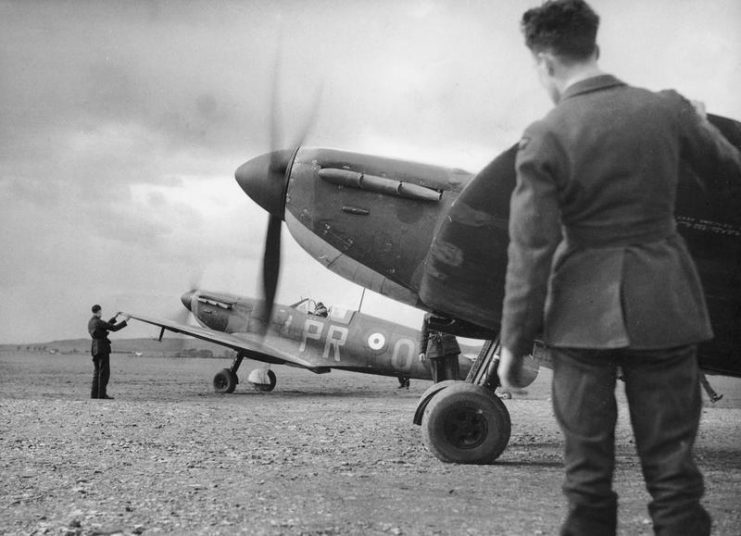 After flying several missions and damaging an enemy plane, Van Lierde recorded his first kill on January 20th, 1943 while defending London from a bombing attack. He shot down a Messerschmitt Bf 109 while flying a Hawker Typhoon.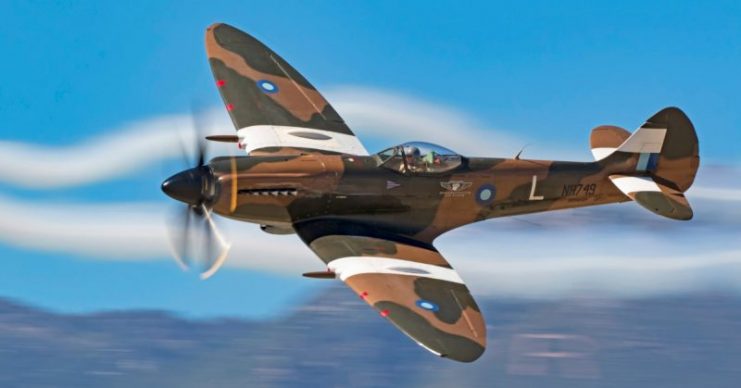 His next victory came over his homeland, and in an incredible twist of fate it was witnessed by his wife, still living in Belgium. The 609 Squadron was sent on a mission to attack a Luftwaffe airfield at Chièvres, in western Belgium. During the battle Van Lierde shot down a Junkers Ju 52 transport plane. After the war was over his wife showed him pieces of the destroyed plane.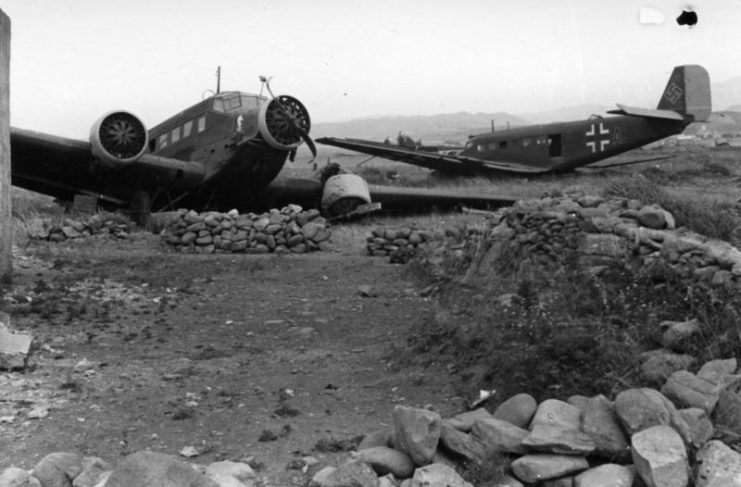 Van Lierde would go on to achieve four more kills before the end of the year. In May he went on a bombing mission in which he became the first person to ever drop bombs from a Typhoon, and managed to down a Heinkel He 111 while returning to base. He was awarded the Distinguished Flying Cross in June. In July he shot down a second Bf 109.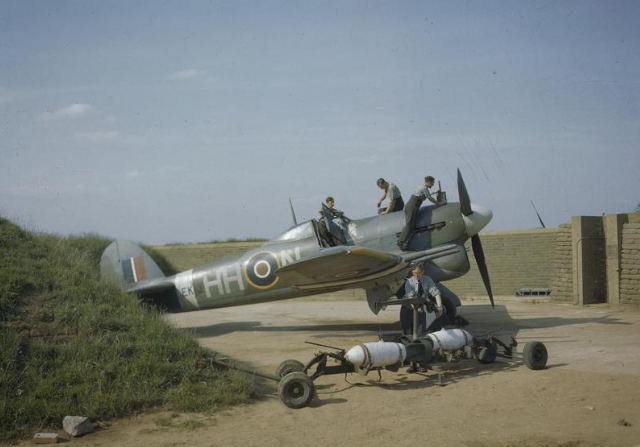 In October he added a Ju 8 heavy fighter to his list of victories, and destroyed an aircraft on the ground during the same mission. His final victory against a manned vehicle came on November 30th, when he shot down a Bf 110 bomber.
In regards to ground targets, Van Lierde was credited with destroying or damaging 250 vehicles, damaging six ships, and destroying nine locomotives.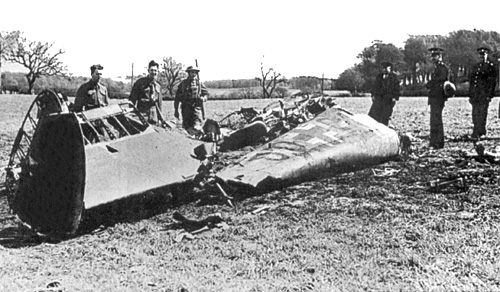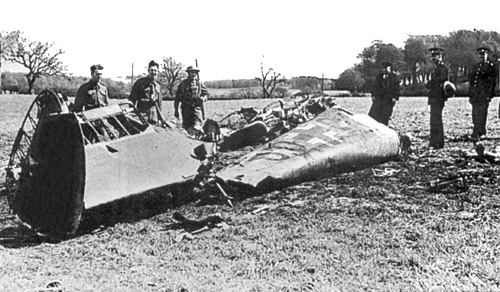 An Unmanned Threat
Although six kills in the air and one on the ground already made Remy Van Lierde an ace, his greatest military successes were still ahead of him.
On August 27th, 1944, Van Lierde was promoted to Squadron Leader and put in charge of the No. 164 Squadron. Now flying the Hawker Tempest Mk. V, he and his squadron were talked with defeating a new type of weapon: the V-1 Rocket.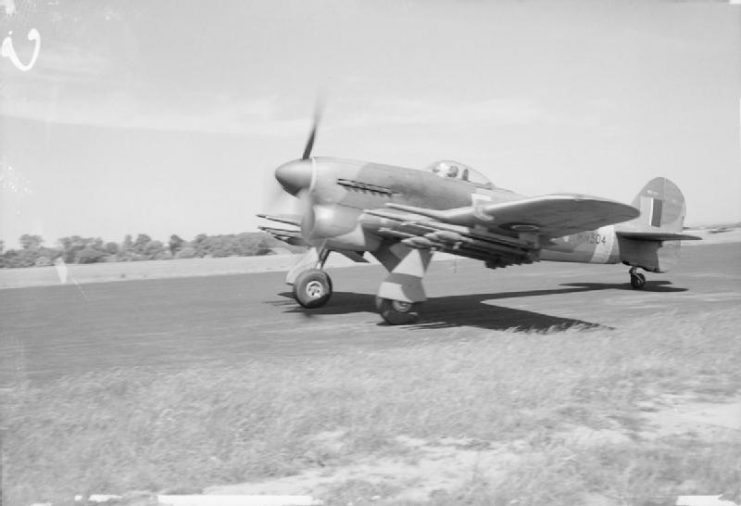 The V-1 was an unmanned flying bomb—an early sort of cruise missile. The "V" in the name comes from the German word Vergeltungswaffe, or "Revenge Weapon," and indeed it was used for revenge after the Allies landed in France. Nearly 10,000 of these new weapons were fired at Britain in 1944, inflicting over 20,000 casualties, largely against civilian targets.
V-1s could travel at around 400 miles per hour (640km/h) which made them difficult for most aircraft to catch. Fortunately, the 164 Squadron's Tempests were one of the few fighters up to the task, and this is exactly what Van Lierde and his squadron were assigned to do.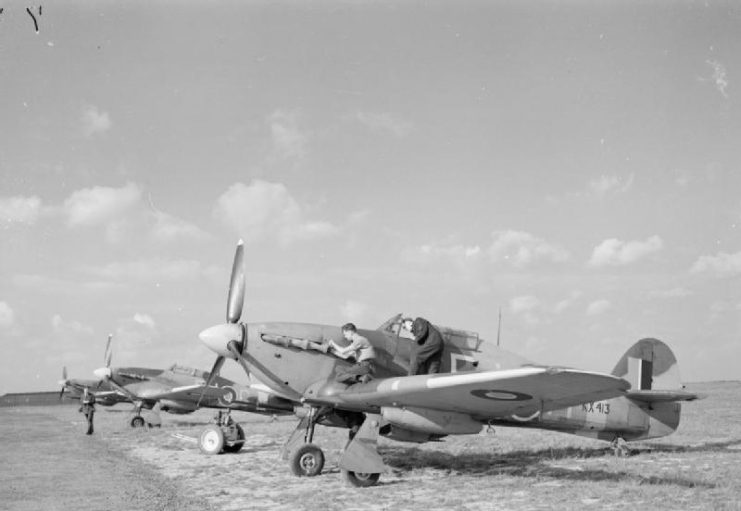 Van Lierde flew into history defending Britain from the V-1s, shooting down 44 of the missiles personally, while sharing in the destruction of nine more. This gave him the second highest kill count against V-1s of any pilot in the war, and by the end of the war he was awarded two bars to his Distinguished Flying Cross.

Post-War
Van Lierde's time with the RAF came to an end in 1946 when he was commissioned into the Belgian Air Force as a major in June. He held a number of positions in the Belgian Air Force over the years, but the most notable came in 1953, when he was appointed to the Operations Group of Chiefs of Staff and when he became aide to the former King Leopold III.
He also served as a test pilot in 1958 when he returned to the United Kingdom to test fly a Hawker Hunter, some of which were soon to be supplied to the Belgian Air Force. Along with Captain Yves Bodart, Van Lierde became the first Belgian to break the sound barrier during that flight.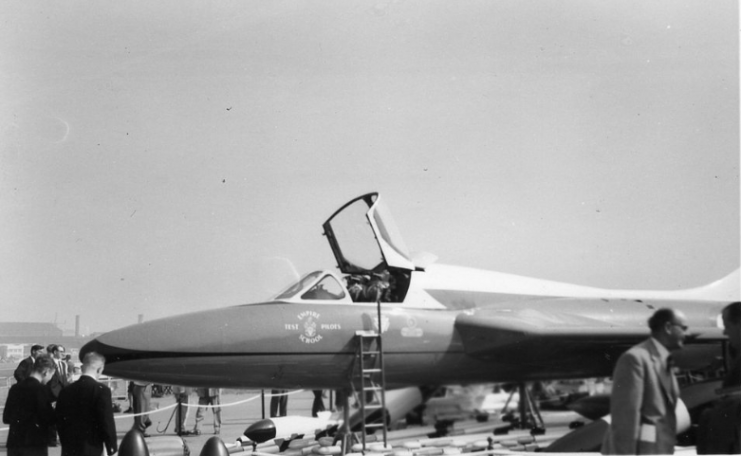 In 1959 he was given command of the Kamina Air Base in the Belgian Congo, although this position was short lived as the Congo became independent a year later. He attained the rank of colonel before retiring 1968. However, during his time at Kamina, Van Lierde had one last great adventure.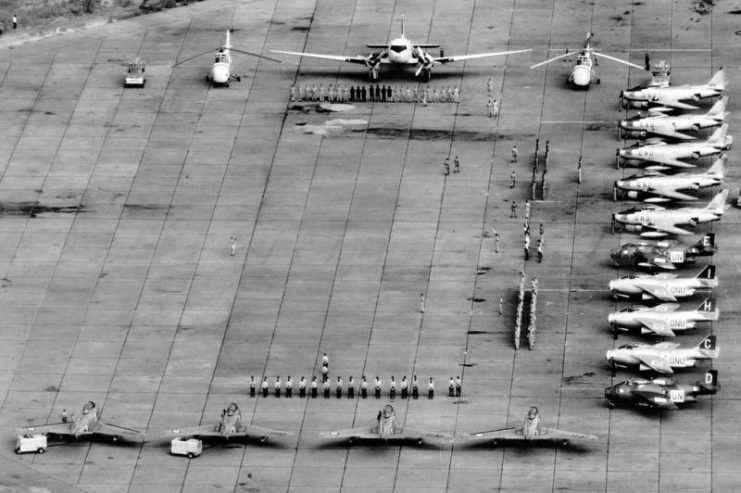 The Snake Story
In 1980 Van Lierde went on the British television show Arthur C. Clarke's Mysterious World to describe an encounter with a monstrous snake larger than any that have ever been observed.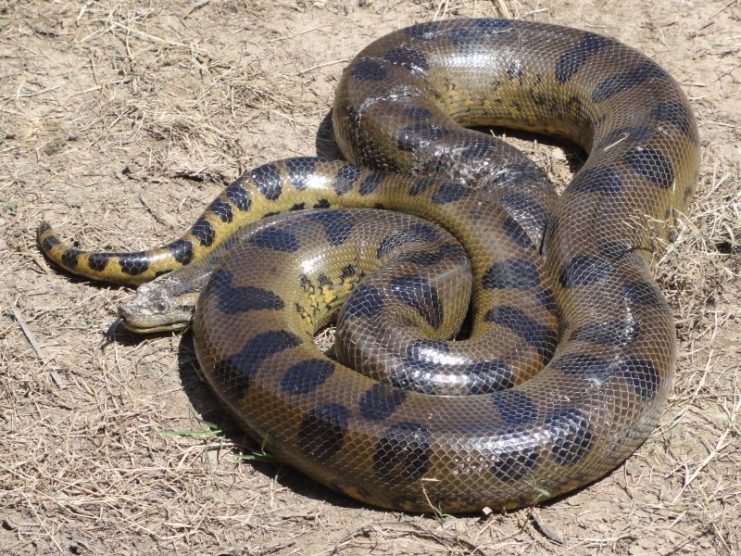 During the show Van Lierde claimed that he saw the snake while flying over the Congo in a helicopter. He described the snake as about 50 feet long, with a triangular jaw. He said that he tried to approach the snake, but it raised up around ten feet, making a closer approach risky.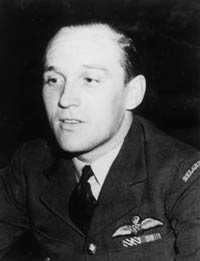 A passenger on the helicopter managed to take a picture of the snake, and although an exact measurement is impossible to make from just a photograph, it is clearly a remarkably large serpent.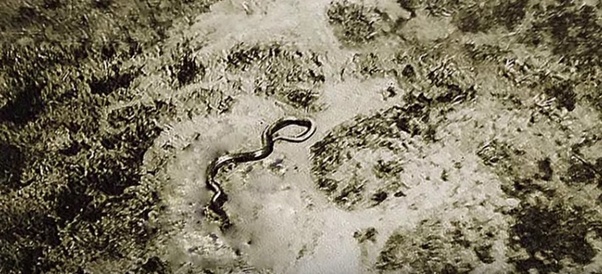 However, there are some problems with this story. First off, the largest snake in the world, the Giant Anaconda, is only known to grow up to 30 feet. Second, such a large snake would have difficulty surviving due to its own weight. It would likely end up crushing its own organs. Third, even if such a large snake could support its weight, it certainly could not raise up ten feet in the air.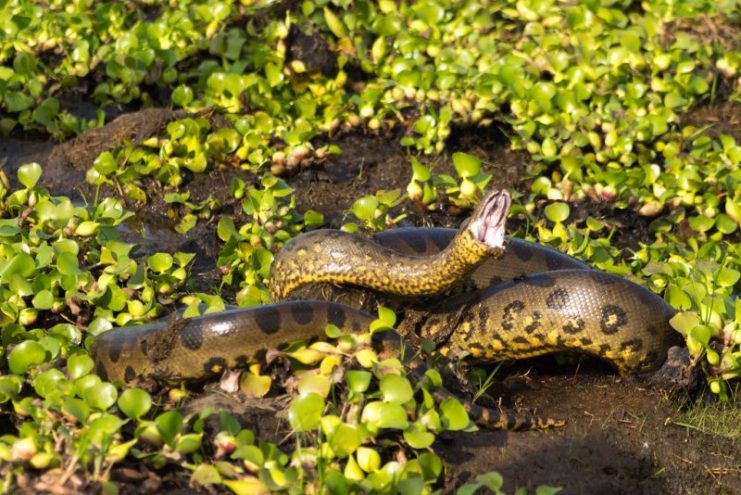 It seems most likely that Van Lierde did encounter a remarkably large snake, perhaps even a new species, but since he was flying and some distance away he may have overestimated its size.
Although his knowledge of snakes may have been spotty (or exaggerated), Remy Van Lierde's skill as a pilot and his patriotism cannot be challenged. He passed away in 1990, and will always be remembered as a renowned ace who did everything he could to fight back against the German occupation of his homeland.