MASH units were established before the Korean war, the first one saw the light in August 1945 at the end of the Second World War. Since then they have been deployed in every conflict the United States was involved in, until 2006. Then it was replaced by the Combat Support Hospital.
The idea of the MASH unit was to treat a wounded soldier as quickly as possible, which means that these units were located close to the frontlines.
The term MASH was made famous in the movie and subsequent television series M*A*S*H which depicts life at the fictional 4077th. These, in turn, were based on the 1968 book MASH: A Novel About Three Army Doctors by Richard Hooker.
The MASH unit from the book and film were a lot smaller than the real mash units. The 4077th had 4 medical officers, around 10 nurses, and 50-70 enlisted men. The 8076th, a real MASH unit consisted of 10 medical officers, 12 nursing officers, 89 enlisted soldiers of assorted medical and non-medical specialties.
The following MASH units were active in Korea:
MASH Unit 8054th Evacuation Hospital
MASH Unit 8055th Staffed at onset of hostilities, June 1950.
MASH Unit 8063rd Staffed at onset of hostilities, June 1950.
MASH Unit 8076th Staffed at onset of hostilities, June 1950.
MASH Unit 8209th Originally 1st MASH, Arrived Korea September 1950.
MASH Unit 8225th Originally 2nd MASH. Deactivated end of May 1952.
MASH Unit 8228th Organized April 1952 to treat hemorrhagic fever patients.
The following pictures are all of MASH units and MASH personal in the Korean war: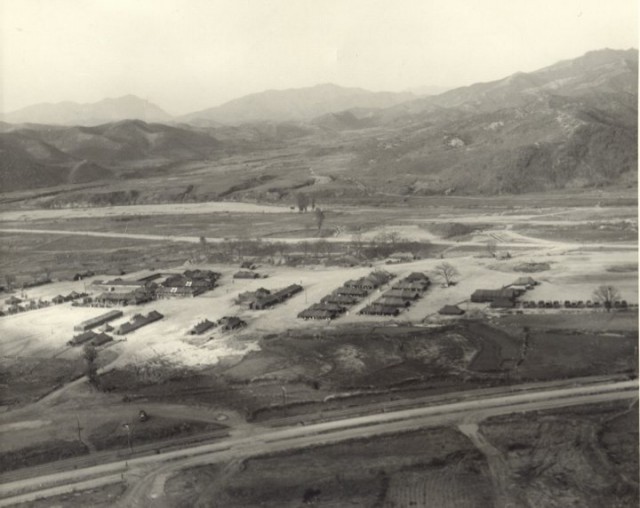 An aerial view of the MASH 8055th. Source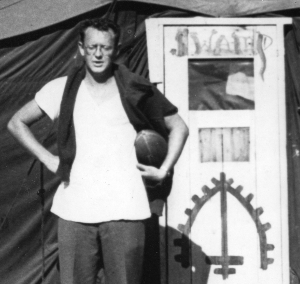 Hornberger was the model for Hawkeye Pierce, played by Alan Alda (in the television series) and by Donald Sutherland (in the film version of "M*A*S*H"). He is depicted in this photo, in front of his "SWAMP," during his tour of duty with the 8055th Source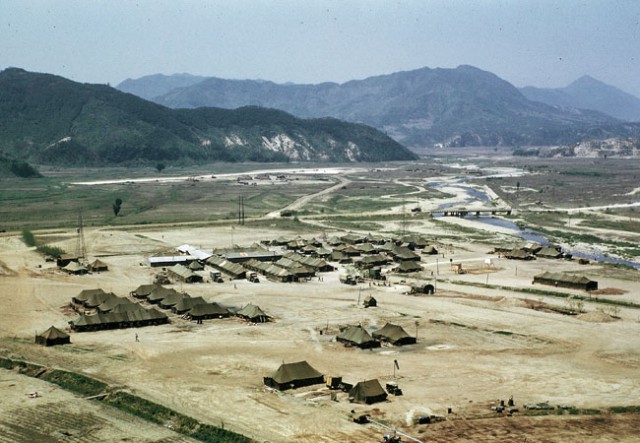 MASH unit 8063 Source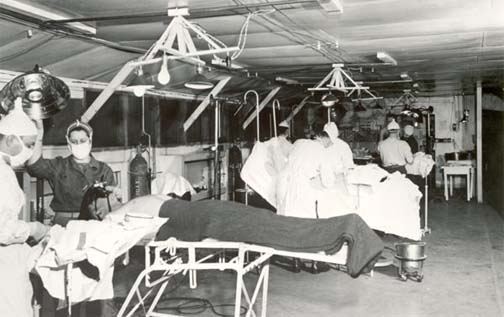 44th Surgical Hospital (Mobile Army) MASH operating room, Korea, January 1954. Source
A wounded American soldier is placed into the litter carrier of an evacuation helicopter at the 21st Infantry Regiment collecting station, Painmal, Korea (one mile south of the 38th Parallel), 3 April 1951. Source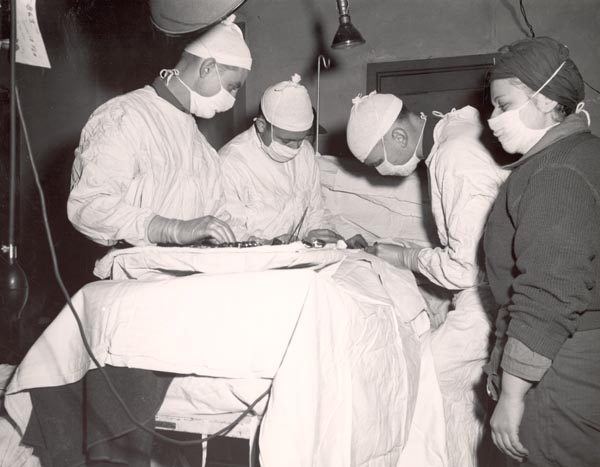 A Medical Corps team of the 1st MASH, X Corps, Korea, performs a front-line operation on a battle wounded soldier. L-R Cpl. Bob Crain of Los Angeles, CA; surgical technician; Lt. (jg) Bruce Meiere of Berlinger, CA; Navy Surgeon; Capt. John J. Wilsey of Newark, NY, surgeon; and Lt. Marie Smarz of Shelton, Conn., ANC. 14 Feb. 1951. Source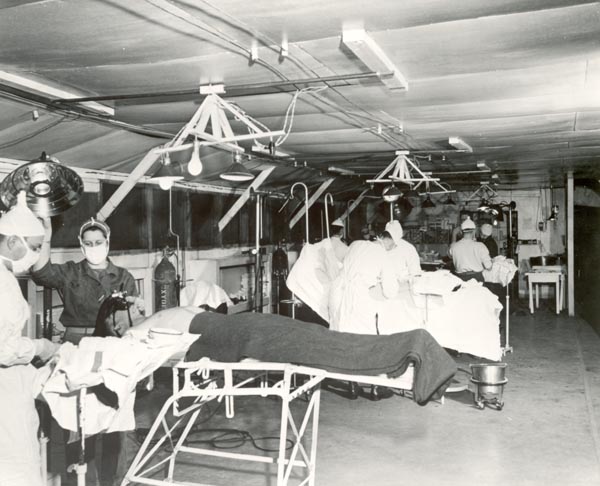 Operating room 44th MASH, Korea, photo taken Jan 1954 after the war. Source
Read more on Page 2
The MASH 8076 was awarded the Meritorious Unit Commendation which reads as follows:
The MOBILE ARMY SURGICAL HOSPITAL, 8076th ARMY UNIT is cited for exceptionally meritorious conduct in the performance of outstanding services in Korea in support of combat operations during the period from 25 July 1950 to 11 May 1951. During this period the MOBILE ARMY SURGICAL HOSPITAL, 8076TH ARMY UNIT functioned in close support of front line units rendering outstanding medical services.
Its primary mission was to perform as a sixty-bed surgical hospital, however, in many instances the unit assumed the additional responsibilities of an evacuation hospital without loss of operational efficiency. Between 2 August and 5 October at Miryang, the unit furnished forward hospital support for all front line troops except the 25th Infantry Division, admitting 5,674 patients and in one twenty-four hour period handled 244 surgical procedures.
On another occasion, this unit processed 608 patients in one day. A total of 15,000 patients were cared for during the nine months this unit has been in operation, and the medical service rendered to the United Nations Forces was one of the highest caliber.
Under all types of conditions, this hospital has displayed outstanding initiative and aggressive action in performing its many missions.
Although the hospital was required to operate in no less than thirteen different areas in close medical support of front line units, its effectiveness and efficiency has excelled the high standards set by the Army Medical Service.
The MOBILE ARMY SURGICAL HOSPITAL, 8076th ARMY UNIT displayed such outstanding devotion and superior performance of exceptionally difficult tasks as to set it apart and above other units with similar missions.
The efficiency, effectiveness, and versatility shown by the members of the unit in the performance of their assigned missions reflect great credit on themselves, the Army Medical Service, and the military service of the United States.
BY COMMAND OF LIEUTENANT GENERAL VAN FLEET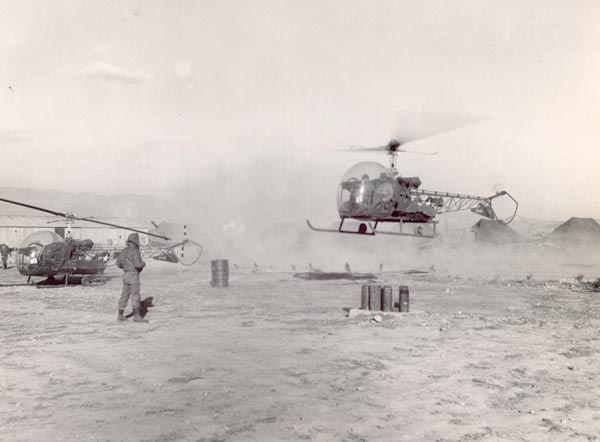 Cpt. Joseph W. Hely of St. Louis, MO, 2nd Helicopter Detachment, 2nd Logistical Command, pilots his "copter" in for a landing at the Detachment Base after evacuating wounded soldiers from the front lines. 31 Dec 1950.  Source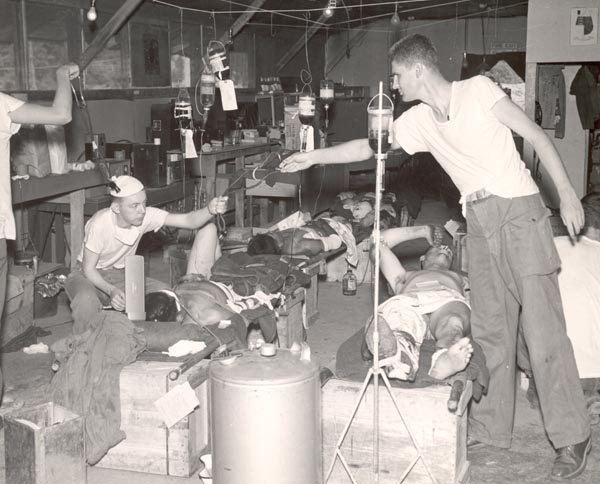 Receiving ward in a MASH. Source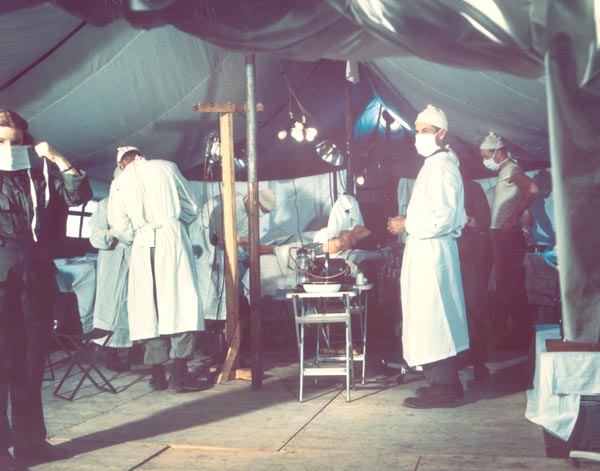 OR scene, MASH. Source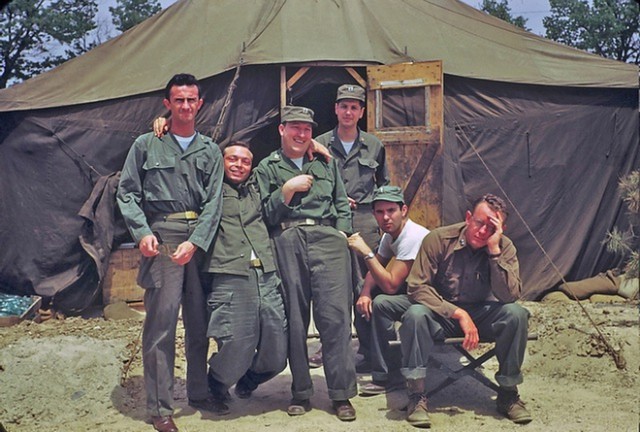 Long before anyone had heard of the 'M.A.S.H.' movie or the TV series, there were real-life Army docs like Hugh Hickey. Hickey was still a medical resident when he found himself serving during the Korean War, including with the 8055th M.A.S.H. unit. One of his fellow surgeons was H. Richard Hornberger, who later wrote the book that inspired the movie and TV show. M.A.S.H. buddies clown around in this photo. Source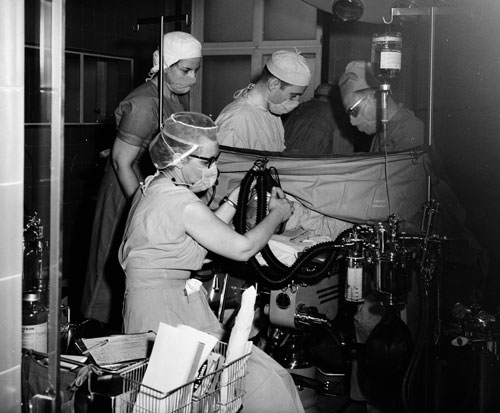 1st Lt. Cecilia Ann Sulkowski (standing, left) with her MASH unit in Pusan, South Korea, in 1950. MASH stands for mobile Army surgical hospital. Source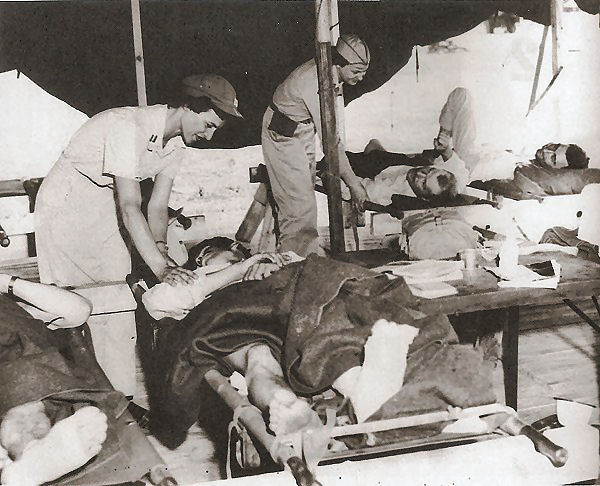 The 8055 MASH, a 60 bed hospital, was the first medical unit to arrive in Korea, in Pusan on July 6, 1950. In an airport Aid Station, 8055 MASH Army Nurse Capt. Phyllis LaConte and Flight Nurse Lt. Marguerite Liebold prepare wounded for travel to hospitals in Japan. August, 1950 Source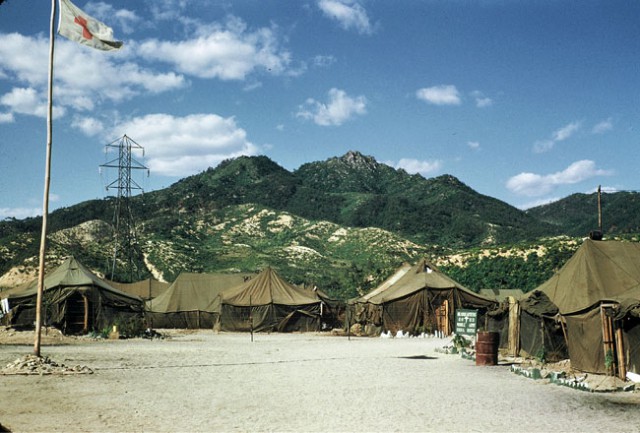 The 8063rd MASH unit, stationed in 1952, 10 miles south of the battle lines, South Korea. Source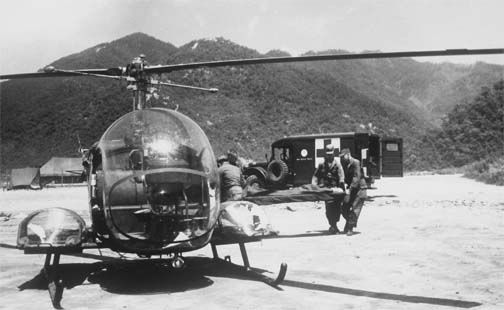 Medics gently carry a wounded American soldier towards a Bell H-13 helicopter for evacuation to emergency treatment, 23 July 1953. An M-43 Dodge Ambulance is in the background. Source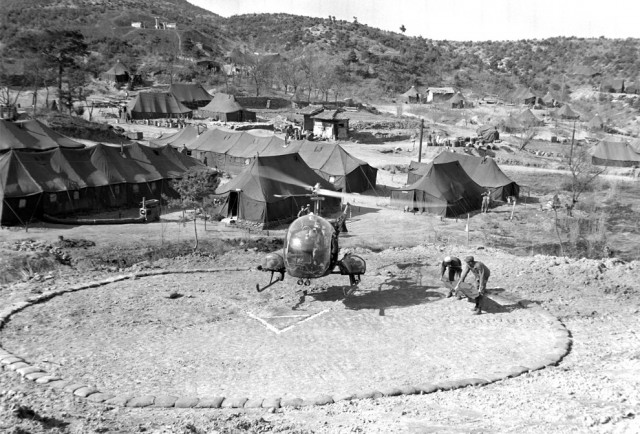 A Bell evacuation helicopter of Marine Observation Squadron 6, carrying wounded Marines from the front lines, lands at "A" Medical Company of the First Marine Division in 1950. Naval corpsmen stand by with stretcher to unload the wounded men from helicopter "pods" and rush them to the operating and hospital tents in the background. Source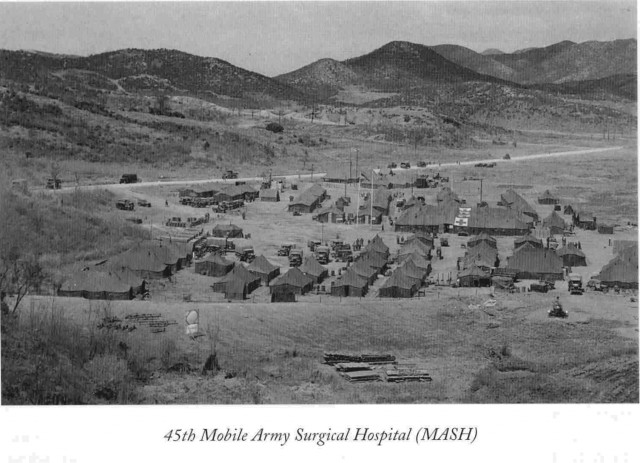 Source