The Battle of Salamanca happened on July 22nd, 1812.  Having achieved decisive victories at Ciudad Rodrigo and Badajoz and henceforth breaking through Portugal, he thrust the crux of his forces deep into Spain where at Salamanca he was to meet only slight resistance in the form of French Marshall Marmont.
This victory would open up further doors for the legendary British general, including an advance in the direction of France itself.
But at the beginning of the battle, anything and everything could potentially have happened. Mormont's army was known as the "Army of Portugal," and intersected with Wellington's path between Tordesillas and Toros, both to the east of Salamanca.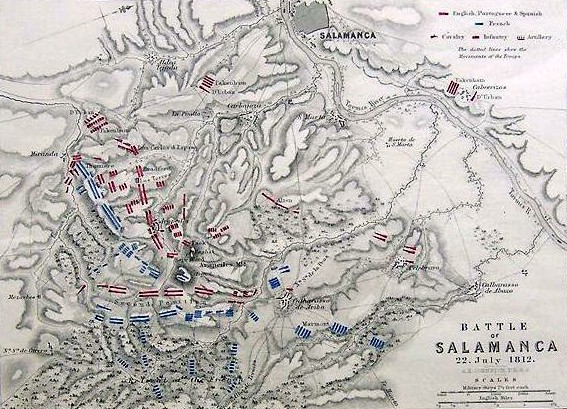 The forces were roughly the same size, but Marmont had been enduring downward pressure from Joseph Bonaparte, the King of Spain and the brother of Emperor Napoleon, to launch an attack on Wellington's forces.  Even his own French troops sought an offensive move.  So, on the 15th of July, 1812, Marmont started his advance on Wellington's right, catching him off-guard and forcing him back towards Salamanca.
The tide turned on new information, as it often will in these circumstances.  On July 16th, Wellington intercepted a letter from Joseph to Marmont stating that Joseph was marching with 13,000 French troops to rendezvous with Marmont's forces, and would soon be joined by Caffarelli, another French general, who would be providing support from another force of cavalry and guns in the next few days.
Shrewd General that he was, Wellington was resolved to avoid action until the time was right for him.  The two opposing armies crossed the River Tormes on 21st of July, 1812, and marched on Salamanca.  The stage was set.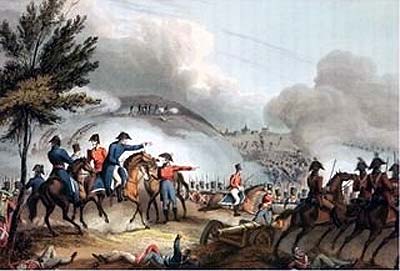 The French were now nearly completely overthrown, courtesy of the masterful tactics of General Arthur Wellesley, known as the Duke of Wellington, whose every action seemed to be directed by history's invisible guiding hand, arriving as is customary for figures of historical importance, at a critical junction in both space and time.  He ordered the cavalry charge that ended the military disturbance of Antoine Louis Popon de Maucune in one of the most brilliant feats performed by British cavalry.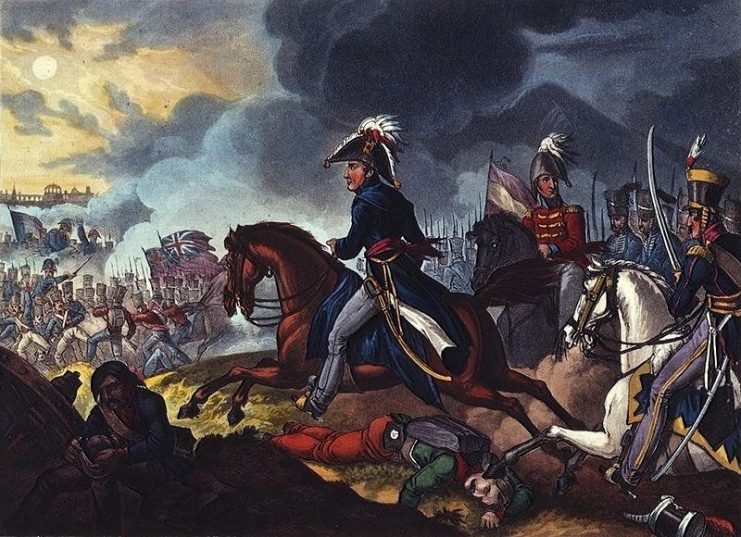 The charge was undertaken by both heavy and light cavalry brigades, and they rode down the French infantry, blinding them with the dust clouds left over in the wake of their charge, causing them to throw down their weapons in disarray and confusion.  Still, even as they stooped and backed away and begged for quarter, Wellesley's dragoons proceeded to kill them with their long, glittering swords.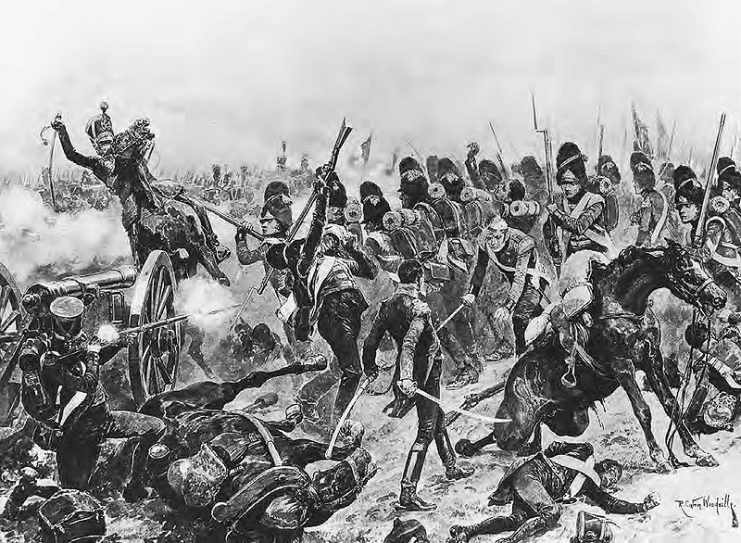 Major General John Le Marchant, one of the cavalry leaders, would meet his end here, but others would rise up to take his place.  Ultimately, an infantry leader named Packenham, the battle would be won and Maucune would be soundly defeated, as he had lost all of his divisions within the forty minutes it took for Wellington to conquer the French.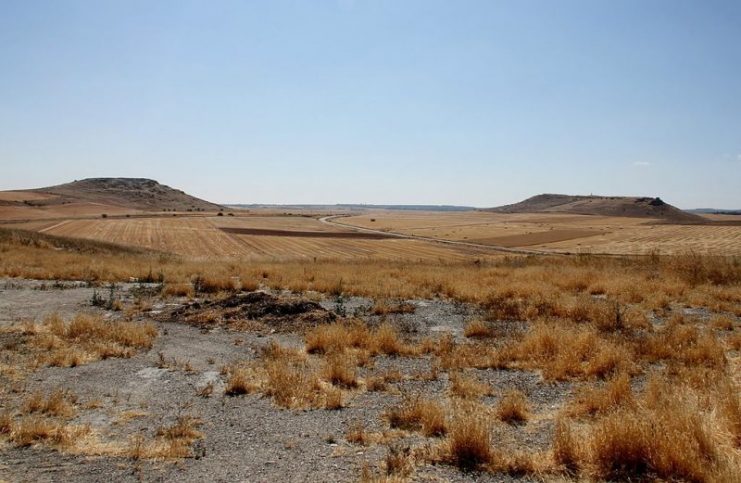 Making matters more interesting is the particular notion that Major-General John Le Marchant was considered one of the finest, most skilled cavalry commanders of his generation.  He was instrumental in the establishment of the first British military academy, which was originally at High Wycombe and Great Marlow, but was later combined to form the Royal Military Academy at Sandhurst.
Read another story from us: The Battle of Salamanca: Wellington at his Opportunistic Best
The latter, even today, is still the world's premier institution of this variety and officers throughout time owe a debt that can never be repaid to Le Marchant for this achievement.
This particular historical battle was properly dramatized by British historical fiction author Bernard Cornwell, who used it as the backdrop for his historical epic "Sharpe's Sword."