Ever wondered what happened with the airplanes that made an emergency landing in occupied territory? When captured (relatively) intact they were tested by the Germans and sometimes put into service!
Enjoy these amazing pictures of familiar Allied airplanes in very unfamiliar colors and markings!
Captured British Fighters
Hawker Typhoon [Via]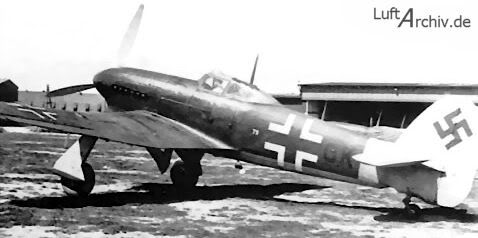 Hawker Typhoon 1a…ex SA-1 486 ( NZ ) Sqd given call-sign T9+GK. [Via]
Supermarine  Spitfire could be ex MK 698 given call-sign T9+EK or ex MB 945 given call sign T9+BB [Via]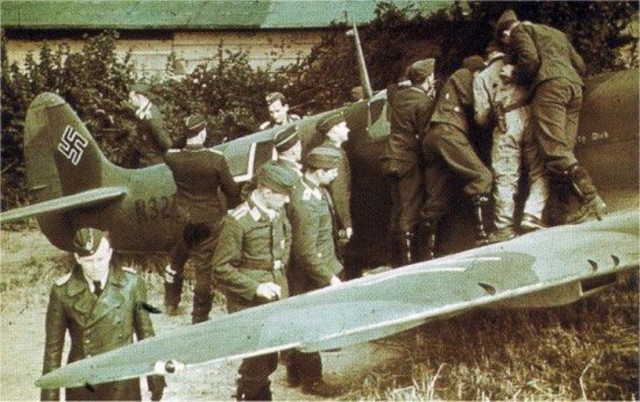 Spitfire [Via]

Captured Spitfire V at Kolberg Flying School. [Via]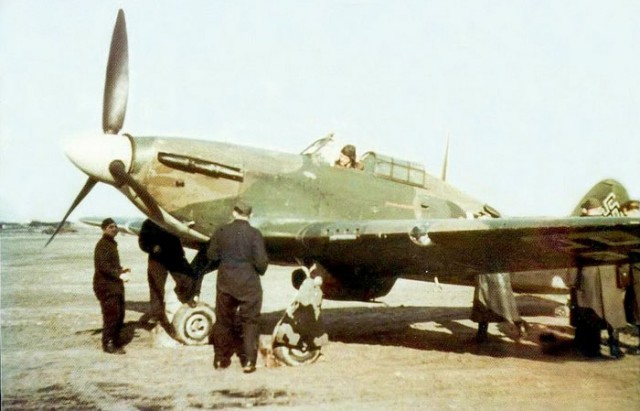 Hurricane [Via]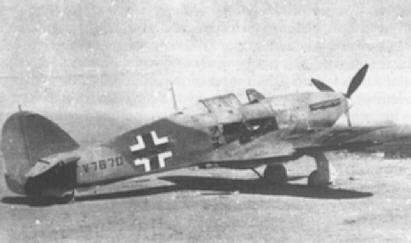 Hurricane [Via]
Next page: Captured American Fighters
Captured American Fighters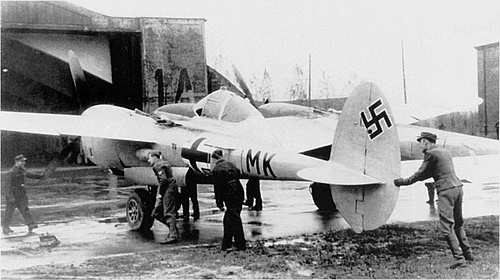 Lockheed P38 -L 44-23725 given call-sign T9+MK [Via]
T9+CK, a P-51B which was restored to flying status by the Germans and evaluated at Rechlin. [Via]

The presence of a Mustang bearing German crosses and swastikas seems to intrigue some of the men on this photograph. [Via]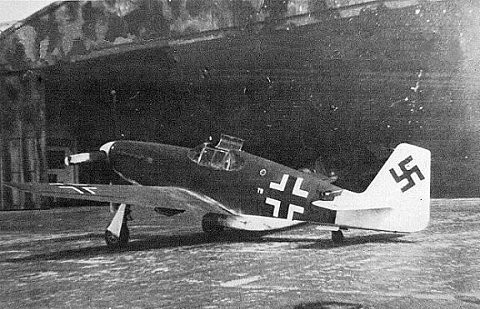 T9+CK parked on a German airbase. The Olive Drab and Yellow paint scheme is evident in this shot. [Via]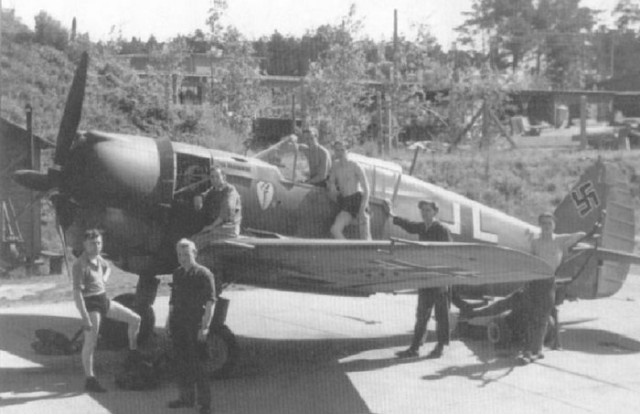 The Germans captured several dozen of Armée de l'Air Curtiss H-75 Hawks during the French campaign in the summer of 1940. Many of those were subsequently donated (or sold) to Finland, later joined by Norwegian examples up to a total of 44.  [Via]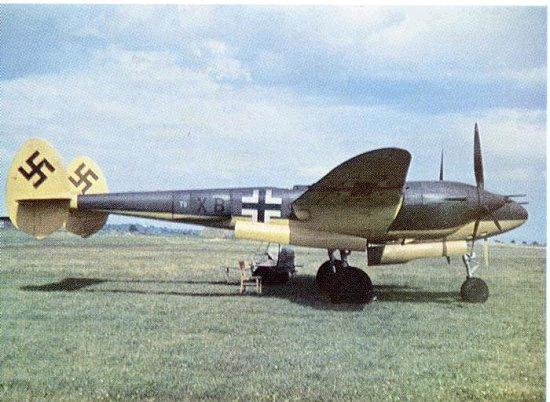 Lockheed P38 -G given call-sign T9+XB this call-sign was also given to a De Havaland Mosquito 1V -B. [Via]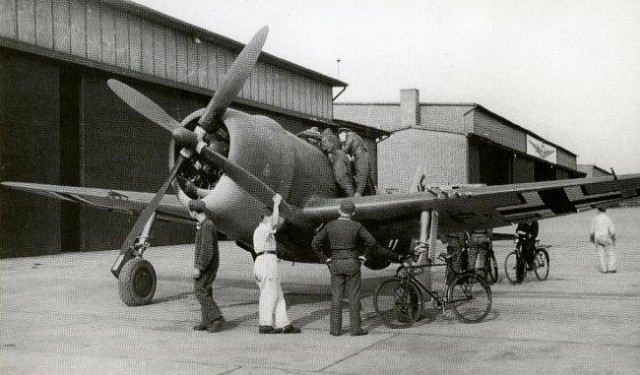 P47 D2-42-22490 The pilot confused a French airfield with one in southern England and landed at Caen in Nov 1943. The aircraft was captured and flown to Rechlin after receiving a thorough overhaul it was given the code T9+FK and used by KG 200 unit ( Wanderzirkus Rosarius ) [Via]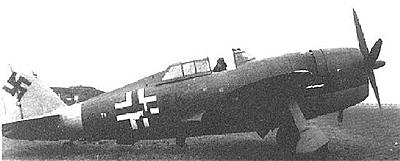 P-47  [Via]
Not a fighter but stil captured:

Luftwaffe Piper Cub [Via]
Next page: Captured British Bombers
Captured British Bombers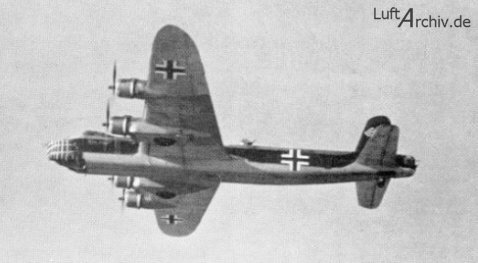 Short Stirling [Via]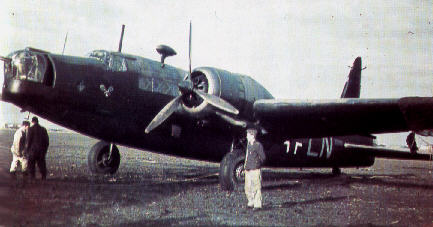 Vickers WELLINGTON Mk IC [Via]
Captured Lancaster
On the morning of 16 aug 1942, a Stirling of 7 squadron Serial N3705 & coded MG-F went on a mission to mine German coastal waters. It would appear that the aircrafts engines started to run rough soon after the mine laying had been accomplished. Rather then risk a lengthy sea crossing, its pilot Sgt S.C. Orrel, decided to land his aircraft in Holland. At 06:58 the crew took up thier crash stations and the pilot put the aircraft down close to the castle at Loevestein near the small town of Gorkum. Locally based German troops captured the crew and the luftwaffe were quickly advised that a practically undamaged Stirling was available for their inspection. [Via]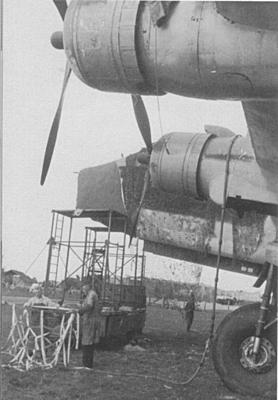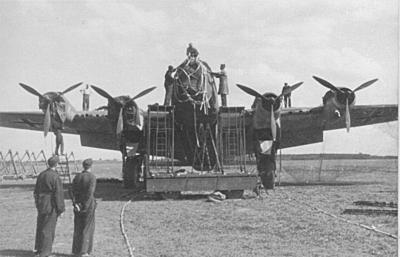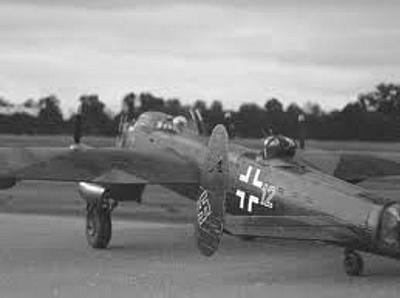 Lancaster [Via]
Next page: Captured American Bombers
Captured American Bombers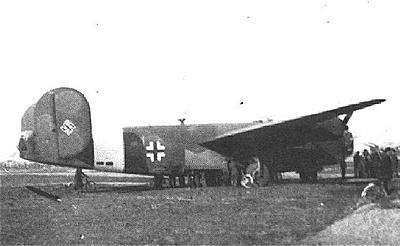 B-24 Liberator [Via]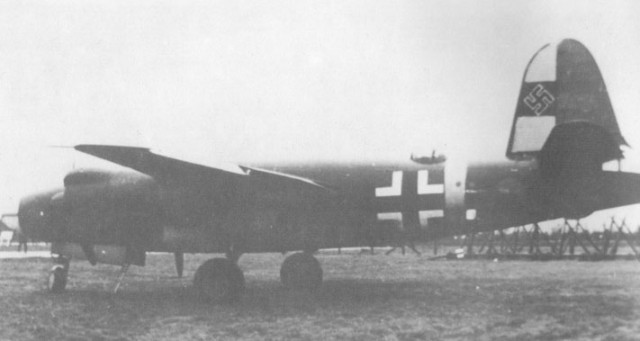 B-26B Marauder 41-17790 (Thomas E. Willis). [Via]
Captured B-17s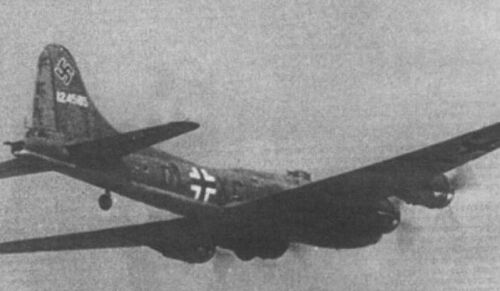 The first Boeing B-17 Flying Fortress bomber operated by German forces, in KG 200 markings. This B-17F-27-BO (41-24585; PU-B) was crash-landed near Melun, France by a crew from the 303d Bombardment Group on December 12, 1942 and repaired by Luftwaffe ground staff. [Via]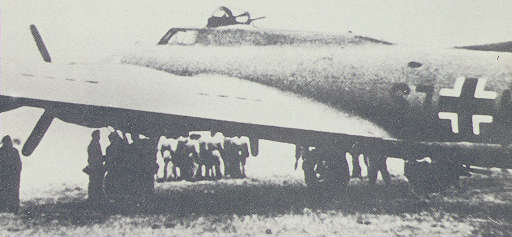 Wolfe Hound[Via]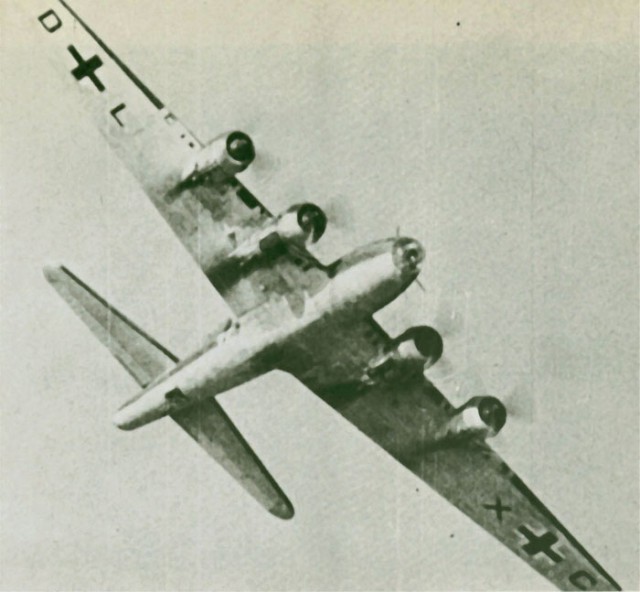 Wolfe Hound [Via]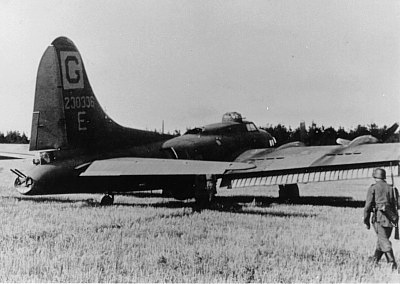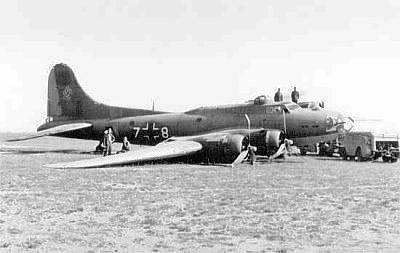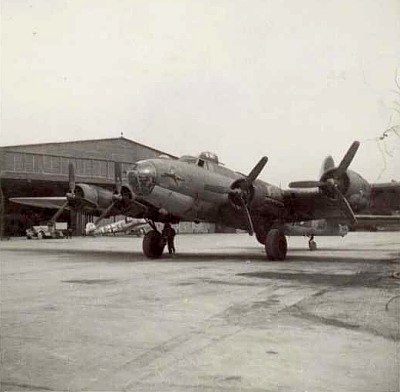 B17f-42-30336 landed in a field at Norholm Estate near Varde Denmark on 9.10.1943 after developing engine trouble, the crew baled out and the pilot landed the plane. The Germans captured the plane and later test pilot Hans-Werner Lerche flew the plane out of the field to Esbjerg Airfield. It was then flown on to Rechlin for evaluation, it was given the code 7+8 and is known to have been flown until Dec 1944. [Via]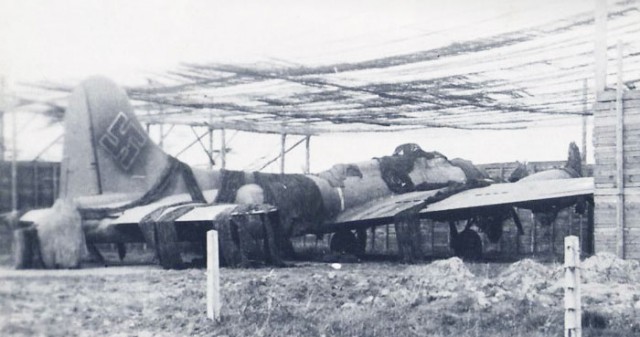 [Via]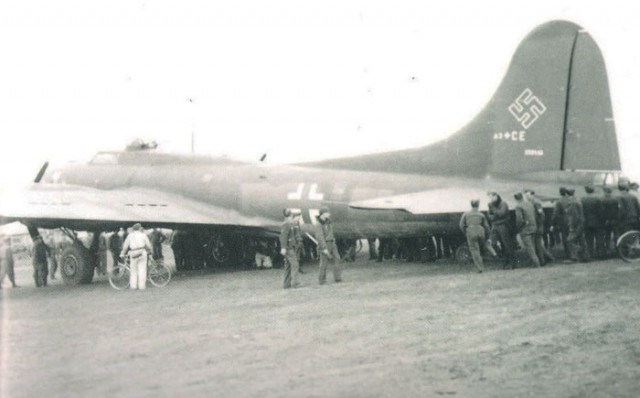 B-17F-85-BO "Flak Dancer" (42-30048) from 544BS 384BG [Via]
We hope you enjoy our content. We think it's important to keep war history alive. If you do too, please consider becoming a supporter. Thanks.
Become a Supporter