A collection of 120 vehicles which includes World War II-era tanks, armored cars and warplanes are going up for auction in France.
One of the tanks in the collection is an M4 Sherman tank that is expected to sell for as high as $440,000. It was used during the fight for Paris in 1944.
Also, there is the M24 Chaffee for sale. The M24 Chaffee, also known as the light tank M24, was an American Light Tank. The M24 saw extensive use in World War Two, and in conflicts which came after. The Chaffee was not only used by the Americans, however. The British made good use of this light design in the Second World War, with 289 pieces supplied to the British Government. The design has long been out of use by the British and Americans, but some poorer countries still make you of the M24 today.
This particular example of the M24 Chaffee was used in the Battle of the Bulge in Germany which was the biggest battle where US troops fought. It may sell for as much as $275,000.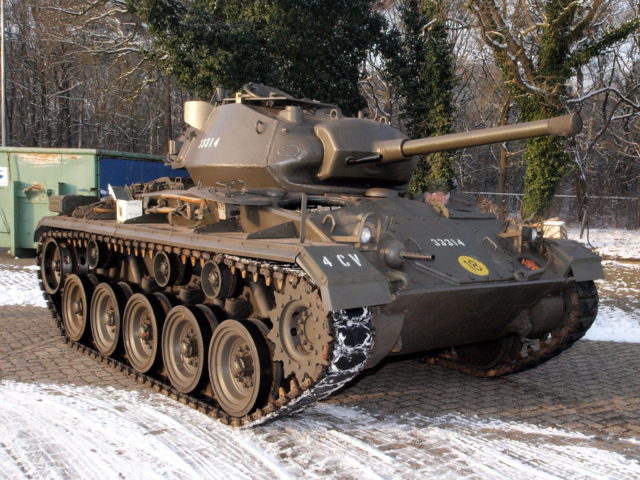 The auction is due to the local tank museum in France undergoing financial collapse.
"Between the terrorist attacks, strikes, the gasoline shortages, weather and floods, the visitors we expected did not come," retiring museum co-founder Patrick Nerrant said in a statement, US News reported.
"We thought the museum would attract more people," said the museum co-founder Stephane Nerrant on a phone interview with The Denver Post. "The terrorist attacks had a considerable impact on visitor attendance."
There is also a Harley Davidson WLA used by American troops for sale. The projected price for that is between $17,000 and $28,000.