During WWII Britain set up a team of forgers in an Essex country house. That team cranked out perfect counterfeit identification documents for spies in occupied Europe.
They were housed in Briggens House, a mansion near Harlow. The group included handwriting experts from Scotland Yard, resistance fighters, and printers who were drafted as part of Winston Churchill's Special Operations Executive (SOE). They created over 275,000 passports, ration cards, and foreign currency notes for resistance fighters working to overthrow their Nazi occupiers.
The legendary Violette Szabo was one of the recipients of the group's documents.
Initially, the group consisted of three Polish resistance fighters. Soon, though, Morton Bisset joined them. Bisset was a Scottish printer who encouraged others to join. By the end of the year, they had a staff of 50 people.
Captain Bisset gave an interview in which he described the pressure of creating a passport that would appear real even under close inspection.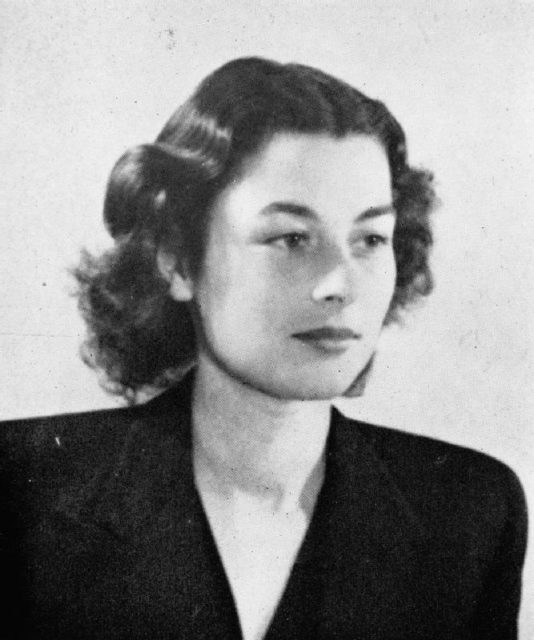 Photos have recently been uncovered showing examples of their work, including exit visas from Spain and Portugal, fiscal stamps used in Germany and Hungary and ID cards used in Poland and France.
Many times the team worked from stolen authentic documents that needed to be returned to occupied territory before they were missed.
Bisset explained that the real documents were smuggled out of France and delivered to Briggens House. The team then worked as quickly as possible to copy the original, create the forgery and get the original back to where it was stolen from.
In one instance, they were able to create a forged French ration card on the same day the real card had been issued.
The Nazis were aware of their work. A study found that the forgers' versions of ration cards were so good they could not easily be detected.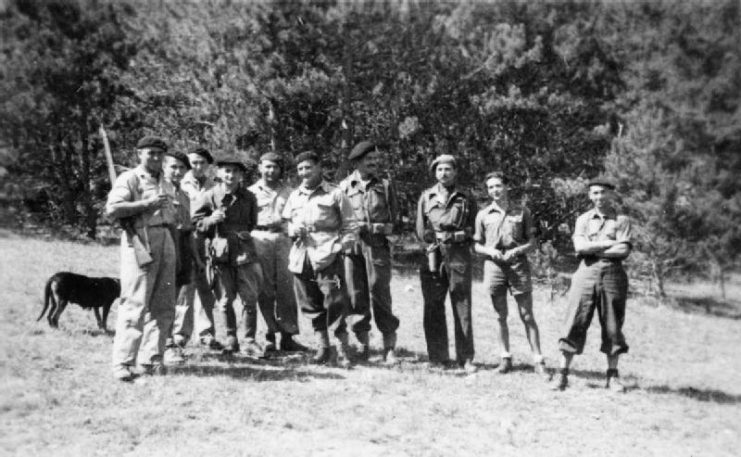 Sergeant Major Arthur Gatward was a handwriting expert whose job it was to copy signatures. He once saved an entire spy ship when a forged signature on documents he signed fooled a close friend of the Nazi official whose name he had forged.
The Briggens team even created a fake passport for Adolf Hitler. They filled in his occupation as 'painter' and listed his 'little mustache' as a distinguishing feature. They also included a red 'J' stamp which was used by the Nazis in Germany to mark the passports of Jews and another stamp from the Government of Palestine declaring he was an immigrant.
Joking aside, the Briggens team was serious about their job. Many members never told anyone about their participation in the forgeries, passing away without even mentioning their part in the war to their families.
Jerry Maciejewski told his family shortly before he died in 2004. He had already destroyed many of his historically-significant documents.
Dennis Collins left a single clue about his involvement. He kept a 1949 newspaper clipping about the SOE that had been highlighted to show references to work he had done.
Violette Szabo was an agent whose life was documented in the movie, "Carve Her Name With Pride." She is mentioned in one of the highlighted passages in Collins' copy of the article. Szabo's story did not end well, however. She was eventually captured and killed in a gunfight with Nazi soldiers.
The SOE created most of the sneaky espionage items for Britain and her Allies in WWII. It was officially dissolved on January 15, 1946. A memorial was erected on the Albert Embankment by Lambeth Palace in London.
The complete history of the Briggens house has now been compiled for the first time by historian Des Turner in the book Briggens: SOE's Forgery and Polish Agent Training Station comprising 200 pages and 100 pictures.
Briggens: SOE's Forgery and Polish Agent Training Station is priced at £19.99 and available from the National Archives and via desturner@aol.com