Raging since February 24, 2022, the Russo-Ukrainian War shows no sign of slowing down. As the conflict has drawn on, Ukraine has released numerous audio recordings, which government and military officials claim are intercepted calls from Russian soldiers. Based on the content of the conversations, it appears many of those serving in Ukraine are not only beginning to run low on morale, but have even begun questioning Russia's involvement in the war.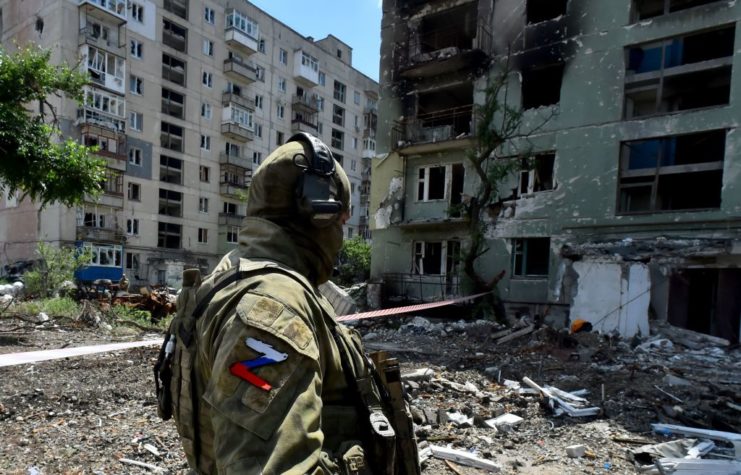 In one intercepted call, released by the Ukrainian Armed Forces at the beginning of November, two Russian soldiers can be heard discussing the improved quality of Ukraine's equipment, compared to their second-hand weapons and ineffective armor.
One of the soldiers tells the other, "F**k yes. The artillery is f*****g us up. They have so much artillery. It's f*****g good." He adds that he's not quite sure how he's managed to stay alive, saying that, out of eight companies of 120 soldiers, only 45 remain.
"I'll put it this way, in terms of equipment […] We're not just sucking, but they all have night vision, thermal vision, lightweight armored vests. And not lightweight as in s**t, but f*****g good lightweight."
The same soldier goes on to inform his fellow serviceman that his commander has since perished, suspecting it was other soldiers that committed the murder. "My battalion commander – former commander, may he burn in hell – he said, 'You're all going to be slaughtered,'" the soldier recalled. "Truth is, I think our own killed him in combat."
If true, this would be the first time a Russian soldier has admitted to superiors being fragged. However, for many who have been following the Russo-Ukrainian War, this wouldn't be surprising, given the contempt many troops feel toward those leading them into battle.
Russian soldiers are impressed and shocked by the quality and amount of artillery Ukrainians have. As this Russian soldier says in an intercepted call, they are losing a lot of people, and he's wondering how he's still alive. pic.twitter.com/oshjsosAkA

— Dmitri (@wartranslated) November 3, 2022
Other intercepted Russian calls paint a similar picture regarding morale among the country's servicemen. In recordings obtained by The New York Times in September, troops with the Russian National Guard and airborne units report countless issues along the frontlines.
One revealed that "things aren't going well here," with servicemen made to contend with freezing temperatures, a lack of basic fighting equipment, tough sleeping conditions, and numerous logistical and strategic failures. Another soldier claimed his unit was shelled by "our own force," thinking they were Ukrainians.
The lack of useable and effective equipment has led many to take armor from deceased Ukrainian soldiers, with one Russian describing how he witnessed members of his battalion remove protective gear from corpses, as the "NATO armor is better than ours."
A number of troops have also been tasked by their commanders to target innocent civilians, whose bodies remain where they are shot. This, along with everything else, has led many to question the war, with one Russian soldier saying in an intercepted call to his mother, "Mom, this war is the stupidest decision our government ever made, I think." Another echoed these sentiments in another recording, saying, "Frankly speaking, nobody understands why we have to fight this war."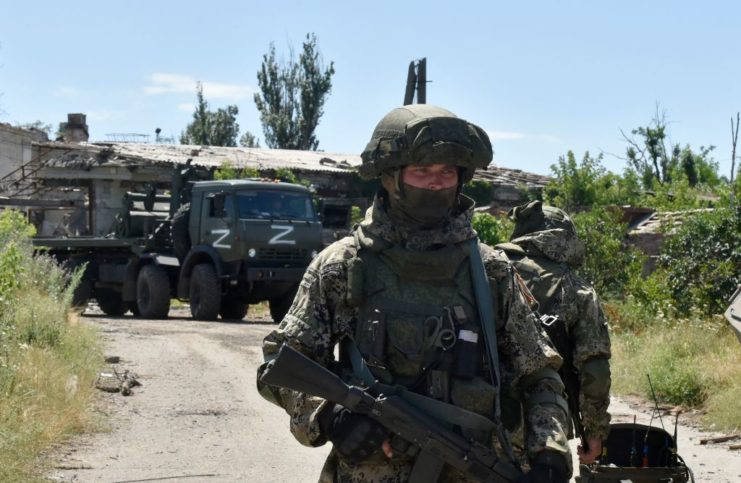 Since the invasion of Ukraine began, Russia has suffered heavy losses, with the Pentagon reporting the country's military has lost of at least half of its fleet of main battle tanks (MBT), on top of an estimated 100,000 casualties. Ukraine, on the other hand, has only reported between 10,000 and 13,000 soldier deaths.
Given the decrease in the number of available men willing to serve, President Vladimir Putin enacted a partial mobilization effort in September, with up to 300,000 reservists called up to fight in Ukraine. According to reports, these draftees were only given two weeks of training, after which they were shipped out with second-hand, rusty firearms.
To compare, those first sent to Ukraine received around six months of training and were equipped with newer weaponry.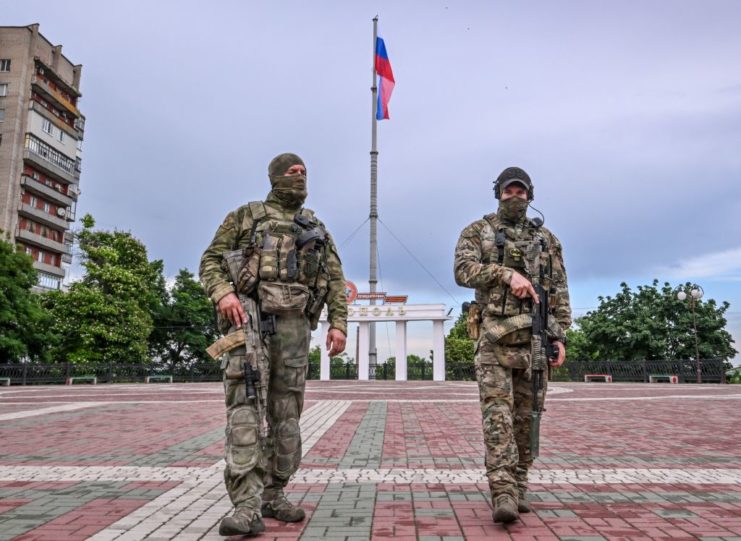 On November 20, an intercepted call between a soldier stationed in Kreminna and his mother further revealed the harsh conditions faced by the Russian battalions fighting in Ukraine. In the recording, he tells her that he and his comrades haven't eaten in days, given how scarce food has become.
"They don't give us canned food, don't give us anything," he's heard saying. "We eat what we can find. Some men don't eat for two days while another unit is eating."
He adds that those around him have become sick due to the poor conditions in which they're made to fight. When talking about his commander, he bluntly states the superior "doesn't give a s**t," saying, "We're in the worse hell. Everything is flying above us, yesterday it was the same mortar bombs landing nearby and you just hope it doesn't fall in the dugout."
More from us: Ukrainian Sniper Allegedly Takes Out Two Russian Soldiers with One Shot
It should be noted that many of the alleged intercepted calls released by the Ukrainian Armed Forces have not been independently verified.