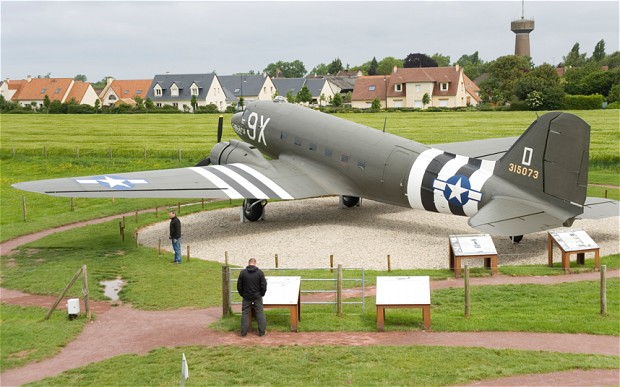 Until the recently, the Prince of Wales was expected to attend the remembrance ceremonies of the Normandy landings on June 6th. As it turns out, he will be absent, and this absence has already caught flak from locals of the nearby village, Merville. His presence was anticipated due to his position as a paratrooper colonel-in-chief, with the paratroopers having been a large part of Merville's operations on D-Day. Until now, the town had been actively preparing for the Prince of Wales to arrive.
Preparations included the education of schoolchildren in the lyrics to "God Save the Queen," as well as funds nearing the amount of fifty thousand pounds being allocated to the day's events. The Prince of Wales will be active in remembrance ceremonies that day, but Merville will not be on his list. Reaction to this revelation has been strong enough that the village mayor intends to visit London and deliver several angry letters announcing protest of the decision to exclude Merville after they worked so hard to welcome him.
A large part of the anger arises from the fact that Merville is so dedicated to Great Britain, having maintained awareness of how many British lost their lives on the land while fighting for freedom. In fact, the Parachute Regiment in which the Prince of Wales served considers Merville to be an honored battleground. It is apparently the only such battleground that has not received a visit, and there appears to be a good chance that the last remaining WWII survivors will not survive to see this change, The Telegraph reports.
Some are as surprised by Merville's reaction as Merville is by the planned absence. As it turns out, Merville has never been the site for such a visit in the past in times when the Parachute Regiment was otherwise occupied. The Prince of Wales has over half a dozen events planned already, at least one of which has invited the veterans of Merville to attend. The mayor disagrees with this assertion, claiming to have been told directly that Charles would be in attendance.
The Prince of Wales had specifically been expected to visit the Merville Battery, which is what caused the conflict at the village in the first place. It was the site of great sacrifice, as half the men who attacked the battery lost their lives by the end of the battle. Of those, there are less than a dozen left. The mayor of Merville believes that, if the Prince of Wales does not attend this June, he will likely never see the veterans alive.