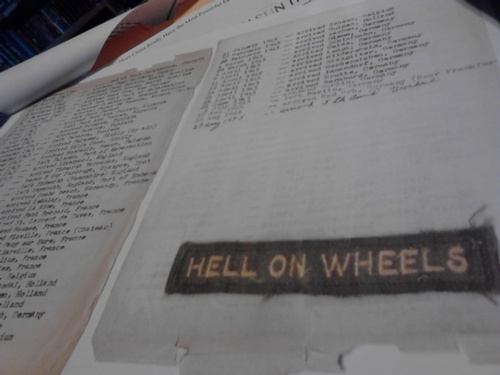 A new memoir reveals a Mississippi veteran's experience of World War 2's bloodiest battle for American troops, the Battle of the Bulge.
The book, titled 'To Beulah and Back', tells the memoir of Paul Whitten during his time with the 2nd Armored Division under General Patton. The division was also known as 'Hell on Wheels', which still stands today.
The division began their war duties in North Africa, they went on to fight in Sicily and then onto Normandy after the D-Day landings, defeating German troops in North West France.
During his entire tour, Paul kept a diary, writing about everything he saw and experienced. He recalls how the French were so grateful that he was even embraced whilst going to the toilet in the French countryside at one time.
On the other hand, Paul also recounts the awfulness of the war. Driving through France one or two days after battles had taken place, he says that bodies were strewn everywhere along the roadsides and in some places stacked high.
During a firefight at St Lo, Paul was nearly killed himself as his position was bombed. He was awarded a Bronze Star Medal by the US Army for his role.
As the fighting continued, Paul was part of the Battle of the Bulge. His division travelled 100 miles in 24 hours to get to the battle so they could support and rescue the American troops surrounded by Hitler's final scourge of World War Two. The Battle of the Bulge was the bloodiest battle for American troops who had around 90,000 casualties.
Paul remembers how it wasn't just the fighting that injured soldiers, but the freezing conditions as well. He says that many lost limbs due to frostbite.
Whitten says that the best Christmas present they got during that battle was that the weather cleared and the air force could finally take off and launch an offensive against the Germans, The Huffington Post reports.
Hundreds of Allied aircraft bombed Nazi troops and their positions. In the end, Paul's division alongside the Ninth Army met up with General Patton's Third Army, capturing the German troops and ending the attack.
Paul spent many nights with a local Belgian family during that time who would cook for him and his fellow soldiers. He continued to write to the family even after the end of the war.
Paul went on to be one of the first Allied soldiers in Berlin. Paul died this year just ahead of the Battle of the Bulge's 70th anniversary.