The very best songwriters in the world call on their life experiences to help inform their music – and serving in the US military is certainly an experience. A number of famous musicians have served their country, in every branch. Here are just six of those you might not have known served, at home and abroad.
Johnny Cash – US Air Force
In 1950, shortly after turning 18, Johnny Cash enlisted in the US Air Force. After completing basic training at Lackland Air Force Base and technical training at Brooks Air Force Base, he was assigned to the 12th Radio Squadron Mobile of the US Air Force Security Service. Sent to Landsberg, Germany, he served as a morse code operator and was tasked with intercepting Russian transmissions.
In 1954, he was honorably discharged, having reached the rank of staff sergeant. While serving, he acquired a scar on the right side of his face, but this wasn't from combat. It was the result of a surgery to remove a cyst.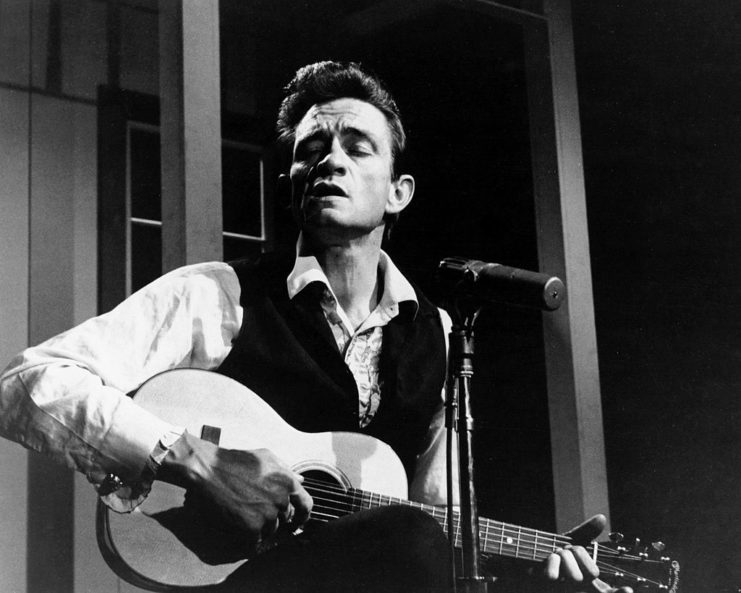 Cash's time in the military had a big impact on his future career. While stationed in West Germany, he used his earnings from to buy his first guitar. He also started a band, the Landsberg Barbarians. Upon completing his service, Cash used the GI Bill to attend a radio announcing class in Memphis, and released his first single in 1955.
Sturgill Simpson – US Navy
Sturgill Simpson was raised in a town outside of Lexington, Kentucky. After barely graduating high school, he enlisted in the US Navy. The singer worked in the Combat Information Center of a frigate and spent time overseas in Japan, which had a significant impact on him.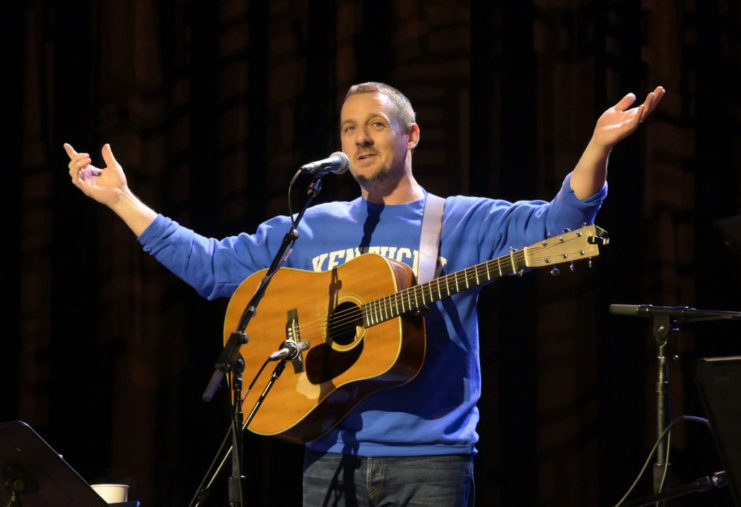 Simpson moved back to Kentucky and embarked on his music career. His time in the Navy has always informed his songwriting, but it took center stage on his third album, A Sailors Guide to Earth. The album was a smash hit, and Simpson won Best Country Album at the 59th Grammy Awards. He was also nominated for Album of the Year.
Jerry Garcia – US Army
Jerry Garcia grew up in California and was constantly getting himself in trouble. In 1960, he stole his mother's car and was given the choice of either going to prison or enlisting in the US Army. He enlisted, and completed basic training at Fort Ord before being transferred to Fort Winfield Scott.
However, his troubled behavior followed Garcia into the service. He frequently missed roll call, to the point of being considered AWOL, and after just nine months he received a general discharge.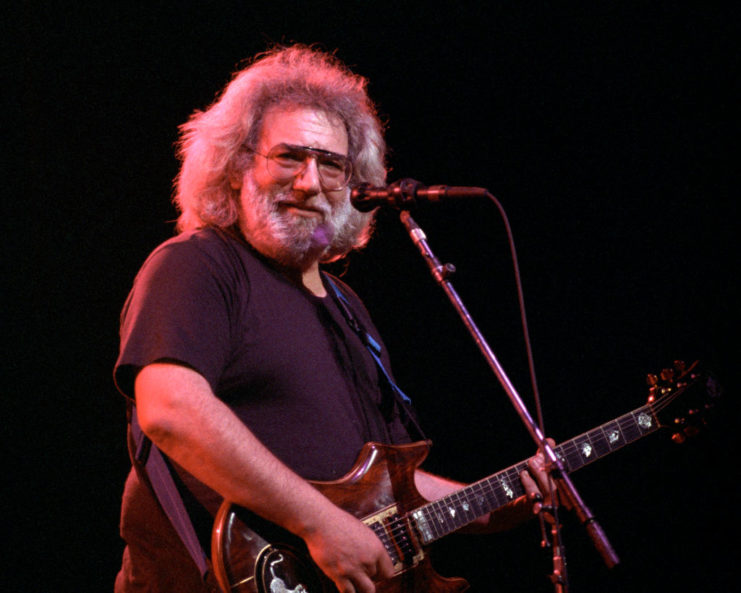 Since Garcia didn't have an assignment in the Army, he spent much of his time practicing guitar, and throughout the 1960s played in bands around the Bay Area. In 1965, he became the lead singer and guitarist of the Grateful Dead and played with the band until his death in 1995.
Tony Bennett – US Army
Tony Bennett was drafted into the Army in November 1944. While he'd initially wanted to join the Navy, he was placed in the Army. While completing basic training at forts Dix and Robinson, he ran into a Southern drill sergeant who disliked him for his Italian heritage and made his life miserable.
In March 1945, Bennett was a rifleman assigned to the 255th Infantry Regiment, 63rd Infantry Division (the "Blood and Fire" Division). He and his unit were sent to Europe to help bolster the Allies following the Battle of the Bulge. He marched through the front lines of Germany and France, with the aim of clearing towns of German soldiers, and even helped liberate Kaufering concentration camp.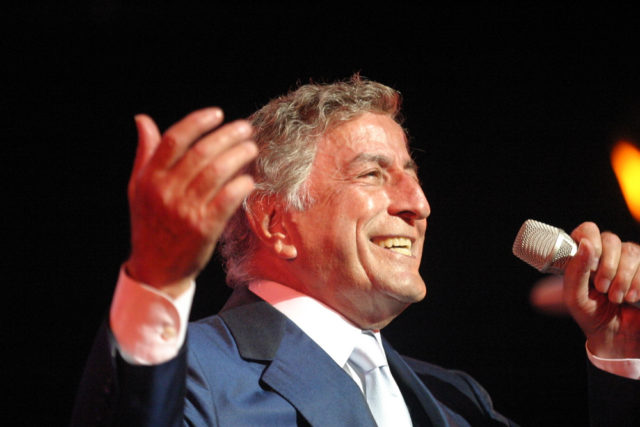 Following the German surrender, Bennett remained in Europe, where he was assigned to Special Services and tasked with performing for other soldiers. One day, he was spotted having lunch with an African-American comrade from back home. The Army was still segregated at this point, and Bennett was demoted and reassigned to a unit tasked with exhuming graves and prepping bodies for transport back to the US.
He later explained that his service in the Army made him a pacifist, saying, "Anybody who thinks that war is romantic obviously hasn't gone through one."
John Prine – US Army
John Prine grew up in a suburb of Chicago, Illinois. After graduating high school, he worked for the US Postal Service for five years before being drafted into the Army during the Vietnam War. Prine served much of his time in Germany, after which he returned home.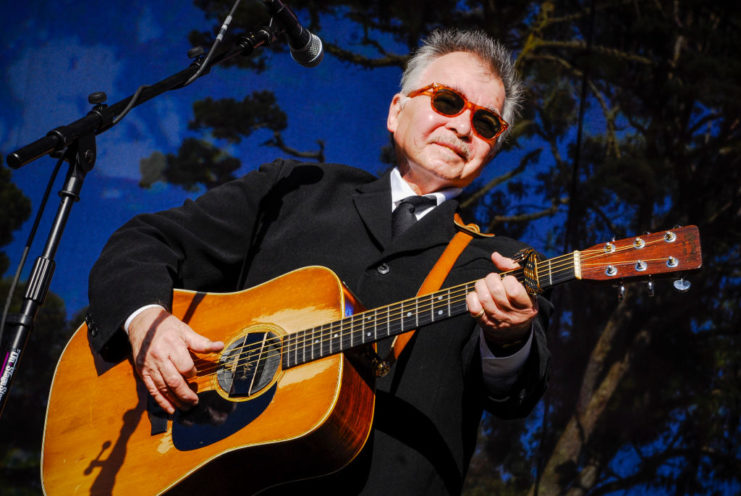 The war had a profound effect on Prine's songwriting. One of his most famous songs is "Sam Stone," concerning a veteran who came home from the war with an addiction to opioids. Another, "Your Flag Decal Won't Get You Into Heaven Anymore," is a takedown of performative patriotism.
Elvis Presley – US Army
Elvis Presley was impossibly famous when he was drafted into the Army in 1958. However, the rock and roll icon noted he didn't want to be treated differently from any other man serving. He denied the chance to enlist in the Special Services, opting instead to serve as a regular soldier. This earned him the respect of not just his comrades, but his detractors back in the US.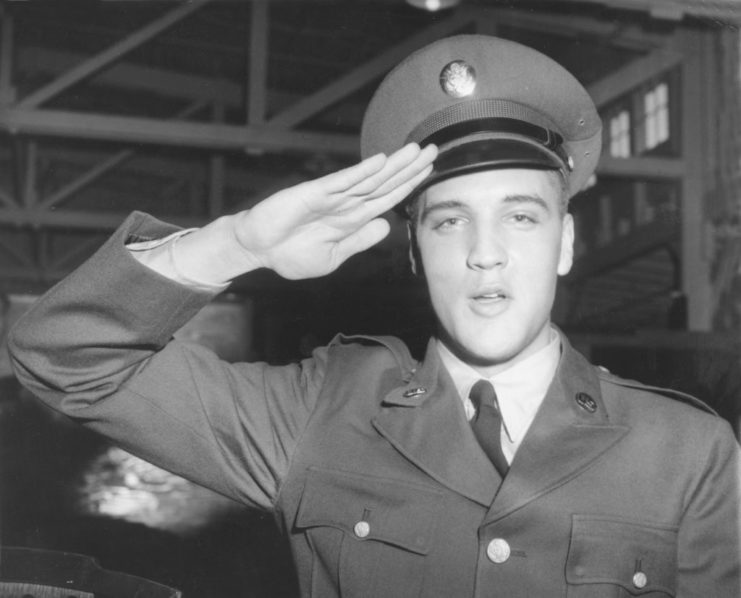 Following basic training at Fort Hood, at which he was assigned to Company A, 1st Medium Tank Division, 3rd Armor Division, Presley was sent off to Friedberg, Germany, having been trained as a pistol sharpshooter. The location would be influential in multiple ways. First, a sergeant introduced the rock star to amphetamines, which he used for the rest of his life. Presley also met 14-year-old Priscilla Beaulieu in Friedberg. She became his wife eight years later.
Following his stint in the Army, Elvis returned to massive superstardom in the US. He remained an icon until his death in 1977.