Frank Foley was as far from James Bond as it is possible to get. Mild-mannered, slightly overweight, and wearing glasses, he looked more like a clerk than an international spy.
Which is why the current head of MI6, Sir Alex Younger, states that Major Francis Edward Foley was a "consummately effective intelligence officer." He was known as the "Pimpernel of the Jews" as he rescued over 10,000 from certain death at the hands of the Nazis.
Sixty years after Foley died, he has been granted one of the rarest honors bestowed by Britain's intelligence agency; recognition for a job well done.
It is typically said of MI6 that their successes are kept secret, but their failures are publicized. But in Foley's case, Younger led a special ceremony at MI6's headquarters in which the organization told Foley's family and the Holocaust Educational Trust about the legacy of his work.
In the 1930s Foley worked as a passport control officer in the British Consulate in Berlin as his cover. In reality, he was the most senior MI6 member and broke the rules to give Jews the visas they needed to escape Germany. He even entered concentration camps to get them out.
A former agent once said that Oskar Schindler's work in freeing Jewish people from Nazi persecution, well-publicized in the movie 'Schindler's List,' is small when compared to the work Foley underwent to get Jewish people to freedom successfully.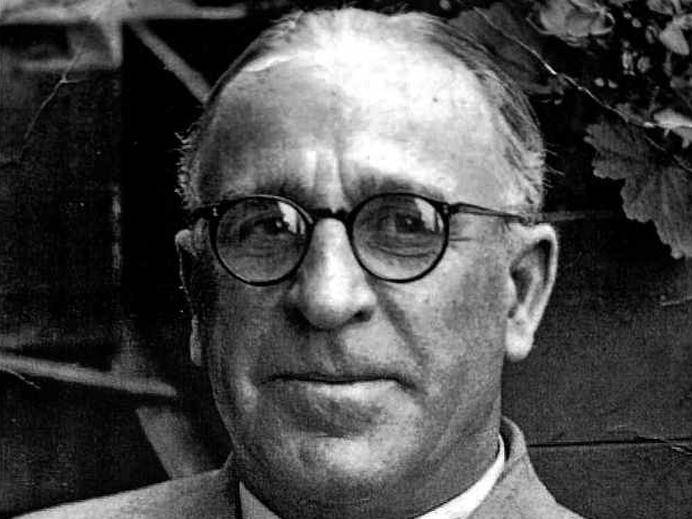 The agent went on to say, while most MI6 case officers were not very nice people, Foley was both a very good case officer and practically a saint. Foley's skills as a case officer were not just good; they were excellent. They became the model used to train successive generations of officers in MI6. He also almost became a Catholic missionary at one point in his life.
Foley was born in 1884. His father was an engine fitter for Great Western Railway. At the age of fourteen, he was sent to study in a Jesuit seminary in France with the intention of becoming a priest. He decided instead to pursue an academic career and became fluent in both French and German.
He was in Hamburg, studying philosophy when WWI began. Rather than accepting being interned by the German government, Foley stole a military uniform and escaped Germany by train. He simply pretended to be an officer heading to the front lines.
Back in Britain Foley graduated from Sandhurst and was commissioned as a 2nd Lieutenant. While serving with the North Staffordshire Regiment, he was mentioned in dispatches. He retired from the Army in 1921 and was encouraged to join British intelligence.
During the 1920s and 30s, Foley was successful in recruiting agents and providing intelligence on military developments in Germany.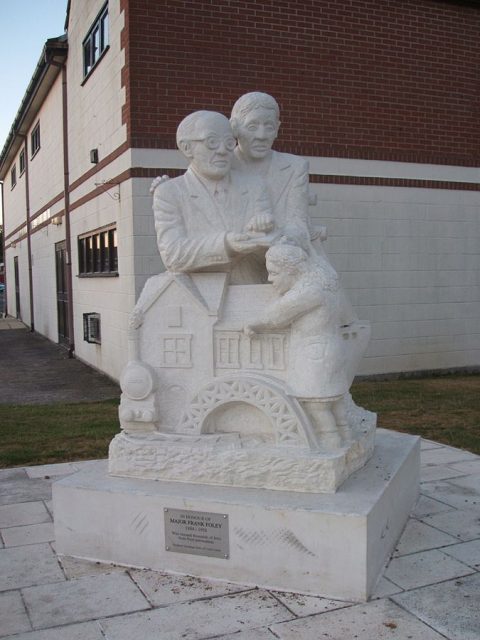 When Adolf Hitler rose to power in 1933, Foley quickly ascertained what was going on. While on a picnic with his wife in the spring of 1933, he found signs stating that it was "forbidden to halt." It was the site where the very first concentration camp was built.
Thousands of Jews were trying to escape Germany. To apply for a Palestinian visa, applicants had to pay £1,000 – an enormous amount of money particularly when the Nazi government had frozen Jewish bank accounts. Foley, however, found ways to get the documents to those who needed them but at great risk to his own life.
He convinced concentration camp officers that inmates had been interned before their paperwork had been completed. He went into the camps and handed visas to the inmates and led them out himself.
By 1939, the British consulate in Berlin was amassing queues of 250-300 people at a time. Some of those desperate to leave had traveled from as far as Hungary and Austria for the chance to escape.
Foley also participated in Operation Double Cross. He helped run a network of double agents that convinced Hitler the D-Day invasions would take place in Pas-de-Calais instead of Normandy.
While Foley is known as the man who saved 10,000 Jews, the exact number of lives he saved may never be known.