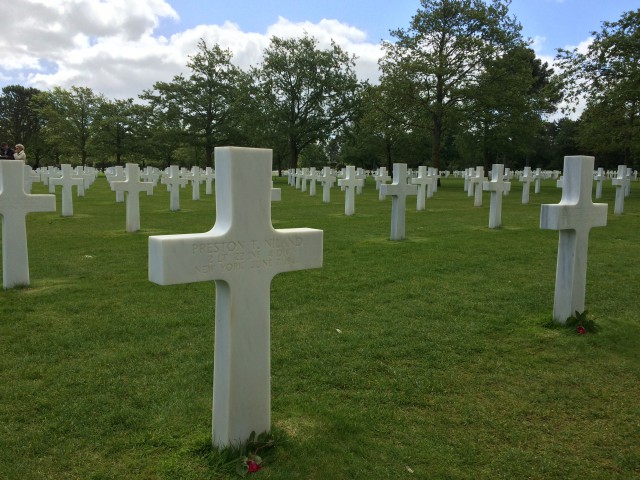 A Memorial Day commemoration ceremony had taken place at the Normandy American Cemetery in northern France. The ceremony commemorates all of those soldiers who took part in and lost their lives during the D-Day invasion during World War Two.
Hundreds of visitors from all over the world attended the Memorial Day ceremony, which took place on Sunday 24th May this year.
The ceremony was organised by the local Colleville-sur-Mer mayor Patrick Thomines and the leader of the Lower Normandy region, Jean Charbonniaud. Attendees from the US included US Air Force Major General Randy Kee. All of them gave a short speech as part of the ceremony.
Many veterans from both France and the US attended including 93 year old George Shenkle, who was part of the 82nd Airborne Division which took part in the D-Day landings and then Operation Market Garden. George also later took part in the Battle of the Bulge in the Ardennes and was wounded during the battle.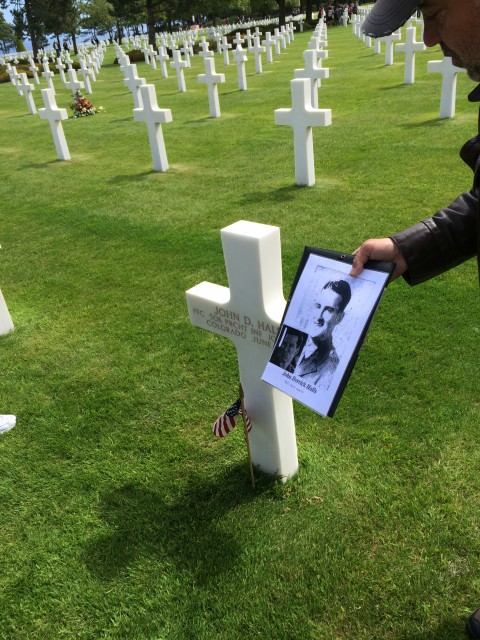 The D-Day landings signified the Allies fight-back against Nazi occupation of Europe. It began on 6th June 1944 with an over-night air attack on key German positions along the north French coast. Hundreds of Allied paratroopers were dropped behind enemy lines at around midnight with the task of taking out as many German soldiers and positions as they could. Some divisions had the task of taking and holding key transport links such as bridges and roadways, the Stars and Stripes reports.
As dawn came on 6th June, at around 6am, thousands of Allied troops were delivered to the beaches of Normandy to storm and attack Germany's coastal defence. Casualty levels were high, since even though the Germans had not anticipated the attack at the locations the Allies had chosen, the coast had been heavily fortified.
Troops delivered to the beaches by amphibious vehicles came under immediate enemy fire, from Nazi troops posted in battlements along the coast. If they made it onto shore they then had to battle mines, beach obstacles and barbed wire whilst trying to make it up the beaches and on to land.
While at first the Allies did not gain as much ground as they had hoped during the first day, the attack and bombardment continued and within a week all the beaches had been taken and the Allied advancement into France was making headway. Allied troops went on to liberate France and take Paris and went on to move east through Belgium and on into Germany. Meanwhile Soviet troops in the east were making good advances, and split the focus of the Nazi Wehrmacht to both west and east frontlines. It was the beginning of the end for the Third Reich.