The life of Loreta Janeta Velázquez is one of adventure, twists, and turns. She was born in the mid-1800s, and later disguised herself and fought as a male Confederate soldier during the American Civil War. She later wrote a book that detailed her eventful life. Ever since then her claims have been brought into question. Whether it's true or not is part of the fascinating mystery behind Loreta Janeta Velázquez.
Early life
Loreta claimed to have been born on June 26 1842 in Havana, the capital of Cuba. She was the last of six children. Her father was a Spanish government official and her mother had both French and American ancestry, being the daughter of a wealthy American and a French naval officer.
Her father owned plantations in both Mexico and Cuba. He retired from his work in Cuba and relocated the family to a large property in Texas, which was part of Mexico at the time. Shortly after their arrival, the Mexican-American war began, sparking her father's deep-seated resentment for the US. He joined the Mexican military and moved his family to the West Indies to stay out of danger.
Their property, which had been destroyed by the war, was handed over to the US as part of an agreement to end the conflict. Naturally, her father was not going to live under US rule, so they moved once again to Puerto de Palmas, Mexico.
Here he made a fortune trading commodities.
As part of her upbringing, Loreta had been tutored by an English governess and spent some time living in New Orleans. Her family ensured she was raised as a woman of culture and with the correct attitude expected of a young woman at the time. Eventually, her family arranged for her to marry a young Spanish boy, which was not decided by any particular love for one another.
However, Loreta had a spark for adventure and wanted more from life than to do what was expected of her. She damaged her relationship with her family by eloping with a US Army officer named John Williams. No longer able to stay with her family, Loreta moved in with her husband, joining him as he was posted to various locations.
They had three children together, but tragically all were lost in infancy. The situation motivated her to pursue the adventurous life she had always wanted.
The American Civil War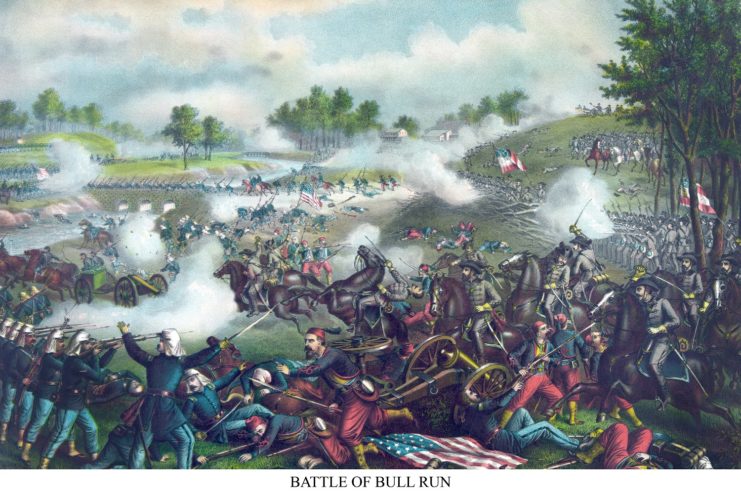 When the Civil War began in April 1861, Williams switched from the US Army to the Confederate Army. With an opportunity for adventure and not wanting to be separated from her husband, Loreta suggested joining him in the war disguised as a man. Williams, however, was not on board with the plan.
Not taking no for an answer Loreta waited until her husband left for war before acquiring two Confederate uniforms and changing her name to Henry T. Buford. Following this, she spent four days recruiting 236 men from Arkansas and led them to her husband in Pensacola, Florida.
Williams was impressed and allowed Loreta to join him, but tragedy would strike again. Williams was killed in an incident during training with his men. Widowed, Loreta no longer wished to remain with her recruits and headed to Virginia, where she would see her first taste of combat.
She participated in the First Battle of Bull Run, which ended in a Confederate victory.
After the battle she became disillusioned with camp life and the treatment of the enemy at the hands of her comrades, so she ditched the male disguise and headed for Washington D.C. Here she would assume the role of a Confederate spy, learning secrets from an old Union friend of Williams. During her time in Washington Loreta claimed to have met President Abraham Lincoln.
Loreta returned to the South, donning her male garb once again, and fought in the siege of Fort Donelson. She was wounded in the battle but her disguise was not uncovered. When she was later wounded by an unexploded shell, a doctor discovered that she was in fact a woman, prompting her to flee.
For the remainder of the war, she continued her adventures, donning her disguise in-between her spy-work and marring an officer, who would die shortly after. At one point, Loreta was even hired to hunt for herself.
After the war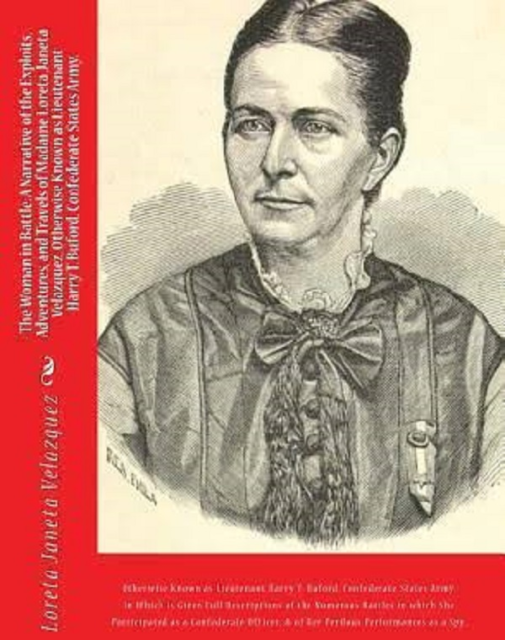 After the war, Loreta reestablished contact with her brother and traveled around Europe with him before returning to the US. She married twice more and birthed a son.
She published a book in 1876 that detailed her adventurous exploits. She prefaced the book by saying she had not released it to profit off the war but to provide for her child. Almost as soon as the book was published the authenticity of its contents came under fire. Even today the debate rages on about how much, if any, of Loreta's claims really happened. Some details in the book are believed to be too accurate for someone who wasn't there, while others who were present at places she claims to have visited have denied her presence.
The truth about Loreta's life will likely never be known, but this only makes for a more compelling story.