Hands up anyone who has heard of Richard Playne Stevens. I hadn't before I read this intriguing book by aviation historian Andy Saunders and I'm really pleased I did.
The book shows there are still significant 'unknowns' of the Second World War to be revealed even after eighty years since it all started.
I won't dump much of a spoiler on you by saying Stevens was a highly successful nightfighter ace who enjoyed a rich seam of victories before his death.
I was going to say 'untimely', but it was wartime and he was neither the first or last ace to perish leaving a sheaf of 'what ifs' and 'if only' moments for those looking back on his record.
I am prone to rushing off to see what there is in my full-time employer's archive when people like Playne Stevens pop up on my radar.
The man, himself, made it into the press thanks to his exploits, but there is nothing of him on file where I work. I am disappointed. His prodigious talents earned him the sobriquets 'Cat's Eyes' and 'Lone Wolf' and it is easy to see how he might have become a media star.
Richard Playne Stevens earned the Distinguished Service Order and the Distinguished Flying Cross twice during his short combat career.
He was a killer who enjoyed what he did, and, yes, he might have gone on to become one of the great aces had he not met his particular end.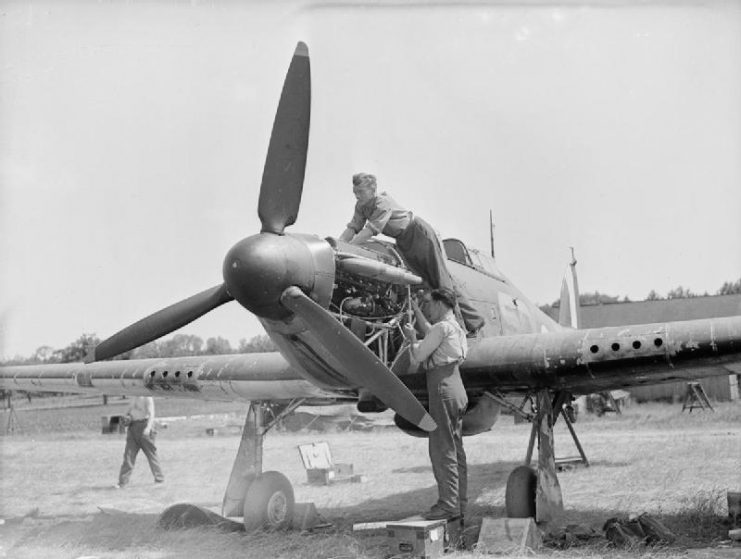 So, who was he? Stevens' past seems moderately sketchy. Brought up to be independently minded and free thinking, he took himself off to Australia to do lord knows what before he wound his way to Palestine where he served as a policeman.
It is clear his personality did not endear him to all and sundry and his apparent indifference annoyed some even more. Once back in Britain he took to flying and enjoyed a steady career working with charter companies doing the kind of bread and butter stuff that does not excite.
He got married and had kids. The tragedy that followed propelled him on the trajectory that would see him become a ruthless killer in the cockpit of his all black Hurricane.
But before then he had to get into a combat unit and his age was against him. Stooging around doing worthy but dull tasks did not suit him one bit and he itched to get into a combat unit.
Once he got his chance Stevens developed a persona and back history to explain his strong loathing of the Germans which created the impression he was out for vengeance.
In no time at all he displayed his uncanny ability to shoot down German bombers at night without the use of radar or other aids. Stevens possessed night vision of rare strength and his natural ability marked him out as very special.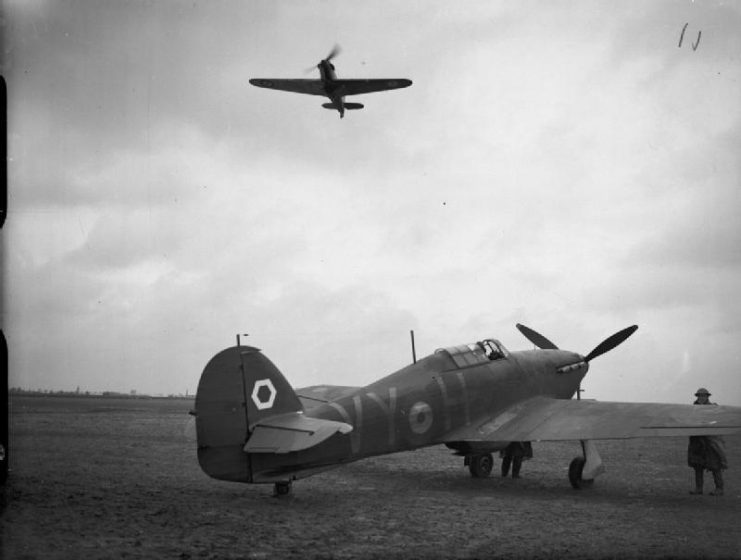 This is where I stop telling you about the man. You'll have to read the book. Andy Saunders goes on to describe his combat history and much more about his personality and resolve.
There is no doubt that Stevens was the real deal. He was like a man possessed, who would close in on the enemy and literally blast them out of the sky with relish.
He seemed to have liked the danger and the gore in equal measure, enjoying his notoriety just enough to make him attractive to the media. It was a time when Britain needed heroes and Richard Playne Stevens fitted the bill perfectly.
This is a typically solid book from Andy Saunders. He has put together an entertaining and informative read about a man who deserves to be in the spotlight a lot more.
A great deal of the research for this book was carried out by the late Terry Thompson and I like to think he would be happy with the end result.
Richard Playne Stevens joins the likes of Eric Lock as being one of a band of British combat aces whose achievements have become much better known in recent times. He might not have been a barrel of laughs and there is much to him that remains opaque, but this all adds to his story.
Fantasy Hanger – Spitfire For Sale Yours for Just $2 Million
Having read this excellent book it is clear, to me, that he was an ideal candidate for the awkward squad whose very singular personalities often tip the balance in favour of the victors in conflicts. Highly recommended.
Reviewed by Mark Barnes for War History Online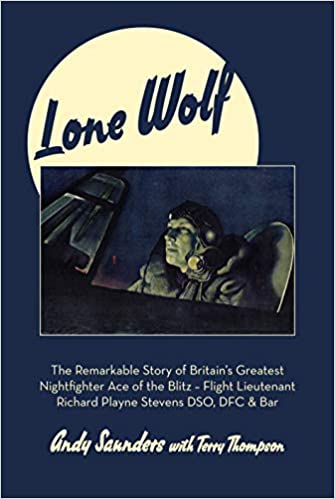 LONE WOLF
The Remarkable Story of Britain's Greatest Nightfighter Ace of the Blitz – Flight Lieutenant Richard Playne Stevens DSO, DFC & Bar
By Andy Saunders with Terry Thompson
Grub Street
ISBN: 978 1 911621 34 8