Ferdinand "Fred" Waldo Demara Jr. was a monk, a surgeon, and a lawyer. Well, kind of. He was a very skilled American impostor who was able to slip into many fields he was certainly not qualified for. Known as the "Great Impostor," he bluffed his way through much of his life, impersonating a whole host of different people, but perhaps his most extreme stunt was when he managed to become a ship's surgeon during the Korean War — without any official training.
Fred Demara became known as the "Great Impostor"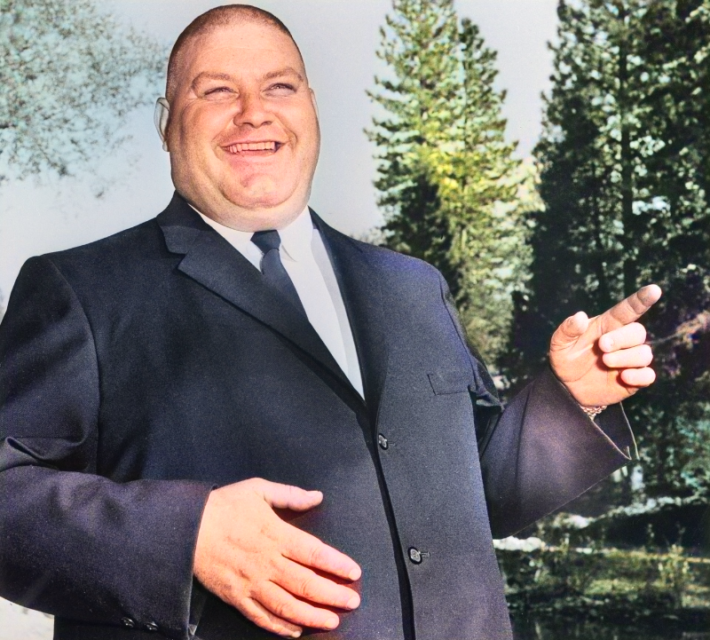 Naturally, as an impersonator, little is known about the actual person behind the curtain. He pretended to be many different people in many different areas, some of which were genuinely impressive for someone to enter without any background in that subject. Some of these included a civil engineer, a doctor of applied psychology, a cancer researcher, and a lawyer.
Demara developed techniques that enabled him to deceive people. Reportedly, he possessed an extremely high IQ and a photographic memory, which enabled him to appear as a master of a particular subject after a quick scan of a book.
Demara's greatest deception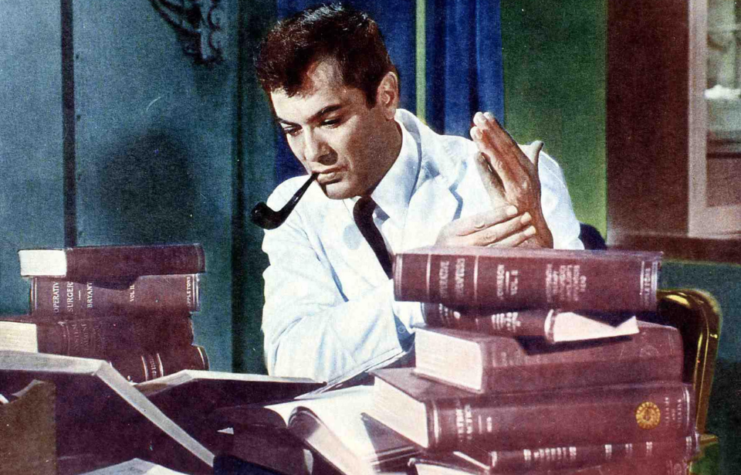 After moving around the U.S. in countless different professions, Demara relocated to St. John, New Brunswick, in Canada in 1951, where he went by the name Dr. Joseph Cyr. Demara met Cyr the year before while falsely working as a lawyer. He asked Cyr if he could borrow documents relating to his medical qualifications, as he too was interested in getting his medical license. The trusting Cyr obliged and handed them over.
Demara quickly vanished with the information, using it to assume Cyr's identity and join the Royal Canadian Navy (RCN) as a surgeon-lieutenant. He was put to work at an RCN hospital to begin with. Without any knowledge on the subject, Demara quickly formulated a way to learn the ropes.
He approached his superiors and said, "I've been asked by some people to work up a rule of thumb guide for the people in lumber camps."
One returned with a guide and handed it over to Demara: "How does that look?" his superior asked.
"Gosh, doctor," Demara said, "I think it's great. You really know your medicine and how to get it across to the layman. This is great."
His abilities couldn't fool everyone, though, as the medical officer aboard the HMCS Magnificent wrote that Cyr (Demara) "lacked training in medicine and surgery, especially in diagnosis."
A surgeon without training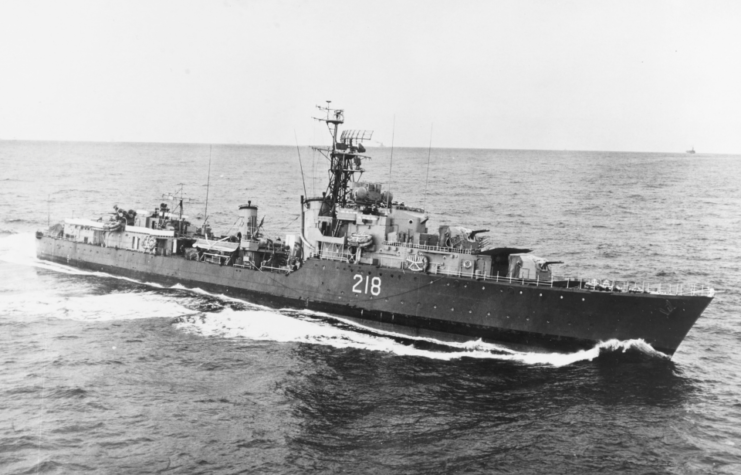 During the Korean War, Demara, still pretending to be Cyr, was stationed on HMCS Cayuga, a Canadian Tribal-class destroyer. On this ship, Demara was the medical officer depended on by 219 crewmembers. In such stressful conditions, Demara had to work hard to keep his complete lack of training a secret.
He did surprisingly well, considering he had no idea what he was doing. When presented with a medical issue, Demara would sprint to his quarters, putting his photographic memory to work while flicking through medical textbooks before returning to the patient.
In one instance, the Cayuga's captain, Commander Plomer, needed several teeth removed. Without any training or understanding of the amount of anesthetic required, Demara successfully removed Plomer's troubled teeth. The next day, Plomer remarked that it was "the nicest job of tooth-pulling I'd ever had."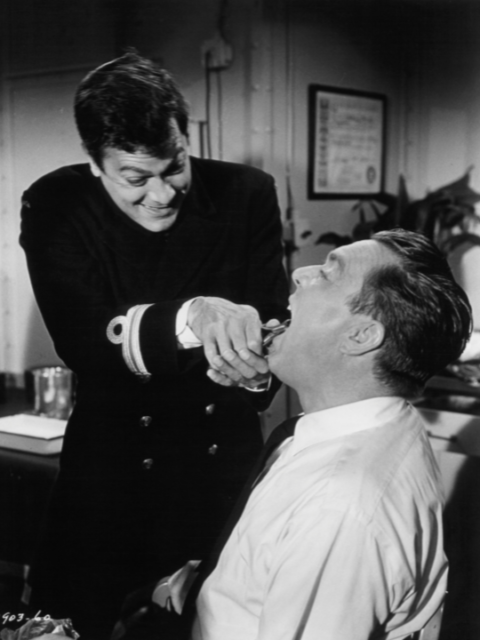 While operating in the waters around Korea during the Korean War, 19 wounded troops were taken onboard the Cayuga. As the only surgeon on the ship, the crew turned to Demara to treat the men, some of whom were severely wounded and needed immediate major surgery. The pressure was on Demara.
He ordered the crew to move the wounded to the operating room and ready them for surgery. With this brief window, he slipped back to his quarters and rapidly read through his textbooks, focusing on the sections that addressed the operations he was about to carry out. Demara returned to the wounded and began operating.
Incredibly, Demara successfully operated on all of the men, even removing a bullet from the chest of one man.
"Everything went fine to start with and then as these people [Republic of Korea soldiers] came off, they were not doing too well, some of them," recalled one of the Cayuga's crew. "They were wounded and a couple DOAs but our doctor, Joe Cyr, was the hero. And he was parading up and down the upper deck with his whites and his hat and doing this patchwork and so on and for which we were all highly impressed."
A victim of his own success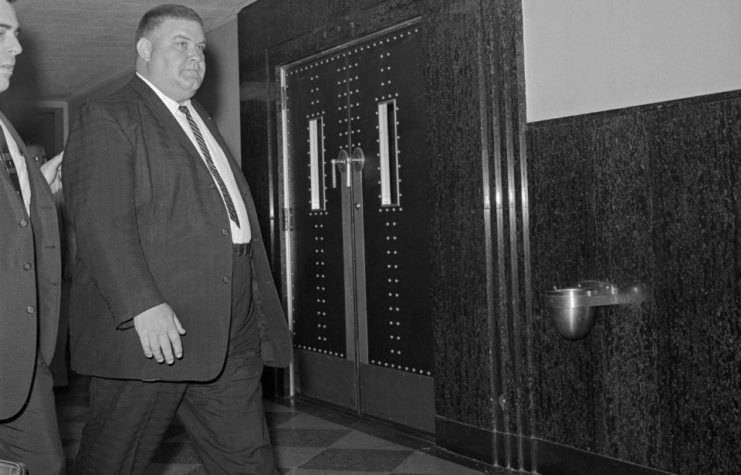 His work on the wounded soldiers was so successful that his fellow shipmates attempted to put him in for a commendation. Cyr's commendation reached Candian news outlets, which eventually came to the attention of the real Dr. Cyr, who was working in Grand Falls, New Brunswick, at the time.
After reading about his own heroic exploits in Korea, Cyr realized there was an impostor on the loose. He contacted the authorities, who proceeded to remove him from the Royal Canadian Navy. Many of those around him refused to believe the news to begin with, as they had seen nothing but exemplary service from "Cyr."
More from us: Teddy Roosevelt Was Denied His Chance To Personally Join The Western Front
Although he had bluffed his way into the Royal Canadian Navy in the 1950s, Demara showed up at an RCN reunion in 1979, three years before his death.
He was welcomed in by his former comrades with open arms.