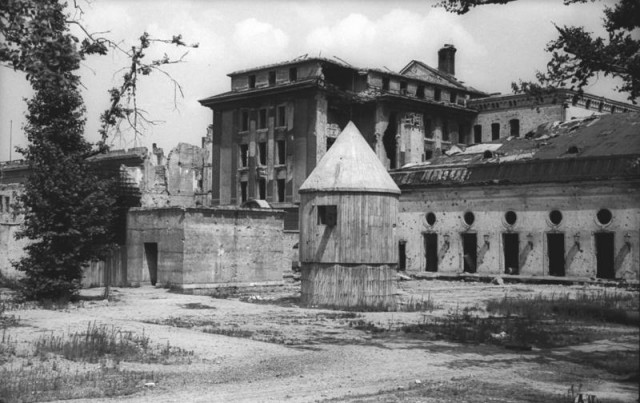 A parking lot now sits where Adolph Hitler's Reich Chancellery once stood. It is long gone thanks to Soviet troops liberating Berlin marking the end of World War II in Europe. But another infamous structure stood at this spot as well. There are no signs or commemorative placards of the building as many people have chosen to put the past behind them.
April 30th 2015 marked the 70th anniversary of Adolf Hitler's suicide and the final end to a nightmarish period for Europe. The present location of the infamous Fuhrerbunker, the location in which Hitler and his companion Eva Braun committed suicide is located beneath this parking lot with no indications, other than just a patch of grass, of where Hitler spent his final months of World War II.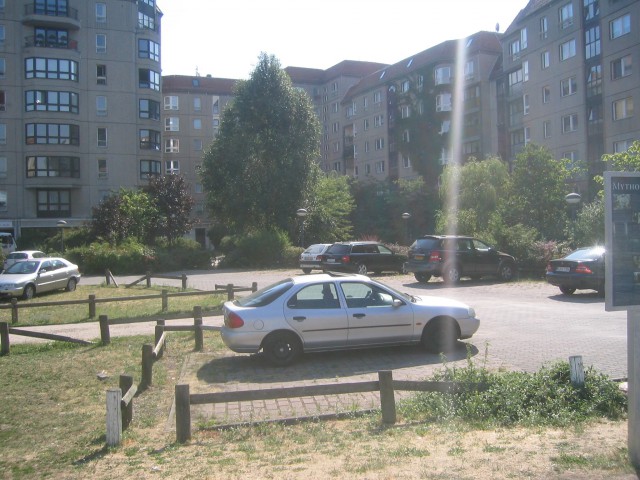 The location of the Fuhrerbunker, as it is now.
Even though many of Berlin's wartime bunkers are open as tourist attractions, this has not as people try to forget the horror and shame brought to Germany. Occasionally flowers are left at the site by neo-Nazis or Hitler sympathizers but they are promptly removed.
The Fuhrerbunker was originally intended as a an air raid shelter but as the war turned in favor of the allies, the shelter was extended into a much larger complex and ultimately it is where Hitler spent the final months of the war.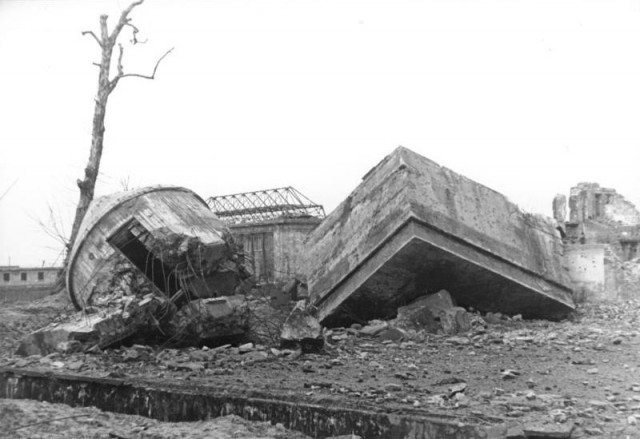 As Soviet troops moved into Germany, the bunker's ventilation towers were destroyed but other than that the complex was simply sealed off. Additional demolition occurred in 1959 but the site was located close to the Berlin Wall, within the East Germany side of the Wall and was included in an area that was left mostly undeveloped and untouched, The Telegraph reports.
It was not until the late 1980s that the East German administration began building on the site in an attempt to wipe out all trace of the past. Today, it is thought that there are still a few corridors to have survived but are sealed off from the public.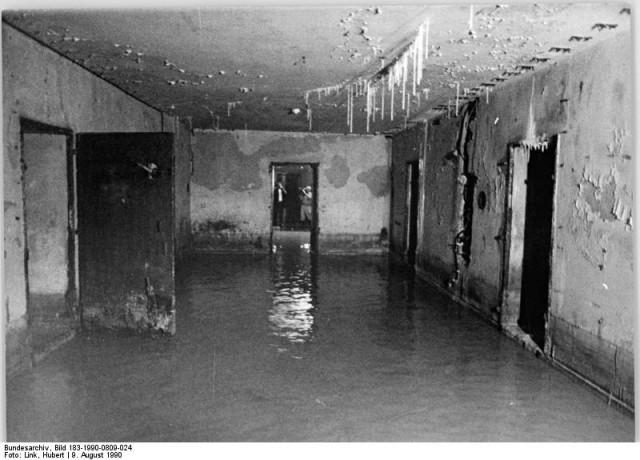 For those future tourists interested in experiencing what the Fuhrerbunker may have been like, a company is in the midst of building a replica of itat the 'Top Secret' museum in Oberhausen, 300 miles from its original location. While this has been condemned as tasteless and inappropriate by many, the curator of the museum looks upon the exhibit as an educational experience and notes that special care is being considered such as hanging empty black frames instead of portraits of Hitler that were in the original bunker.