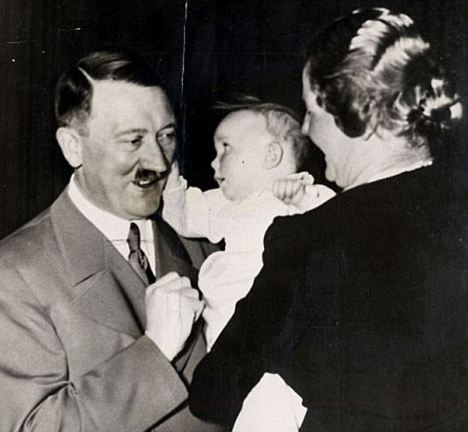 A Nazi christening gown embroidered with swastikas is set to be sold at auction. The gown was worn by Hermann Goering's daughter. It is believed that the gown was given to Goering, the head of Luftwaffe, by Adolf Hitler. Hitler was Goering's daughter's god-father. The ceremony took place in November 1938—merely ten months before the Second World War broke out.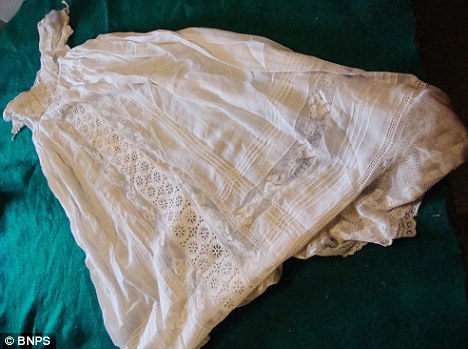 The 3-foot long gown came from one of the Luftwaffe chief's maids and ultimately fell into the hands of a collector who is now selling at an auction in the country.
Edda is still alive and is believed to live in South Africa, though she rarely gives interviews.
After the war, Goering was convicted of war crimes and sentenced to death. He escaped his death sentence by taking a cyanide pill before his execution,
Edda's mother, Emmy, was an actress and died in Munich in 1973.
The gown is being sold by Mullock's auction house in Ludlow, Shropshire, and it is expected to bring in up to £7,000.
Richard Westwood-Brookes told the Daily Mail: 'This is believed to have been the gown that Goering's daughter wore at her christening.
'It was held at the Goering mansion and Hitler was the godfather and it's believed that he gave the Goerings the gown.
'It is about 3ft long and has little swastikas incorporated into the design and it remains in good condition.
'The vendor obtained it from an intermediary who got it from one of the maids in the Goering household, named Frieda Zychski."