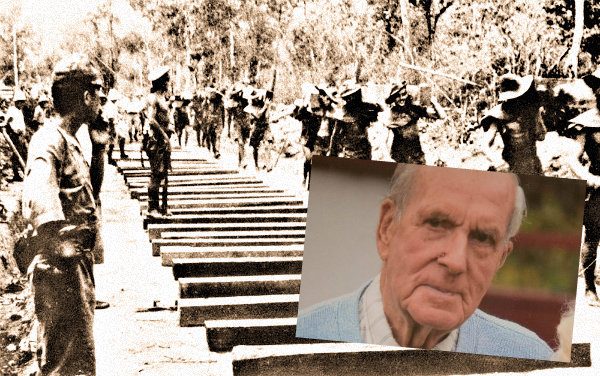 Former British WWII soldier and the country's last known survivor of the Burma Railway, also known as Death Railway, Harry Williams, passed away Sunday,  January 4, at the age of 96.
21-year-old harry Williams signed up for the army on October of 1939 and was assigned within the Division Field Regiment Royal Artillery Blackpool. He was shipped off to Singapore where he got captured in early 1942.
A POW of the Japanese Imperial Army, Harry Williams was made to work, along with other 100,000 forced laborers who were prisoners of war like himself, in the notorious Burma Railway also known as the "Death Railway" — the track which connected Thailand to Burma and was immortalized in the classic WWII film The Bridge on the River Kwai.
According Malcolm, son of WWII vet Harry Williams, what his father experienced in the hands of the Japanese during the building of the said railway was beyond horrific. He recounted how his father, like the others, had to got through the brutal conditions their Japanese captors put them under within the more than three years he was in captivity.
Harry Williams was covered in scars which were from the wounds he obtained being beaten with sticks by the guards. One nasty leg scar stood out, said Malcolm. Harry Williams had gotten it when he had to cut his own limb so he could get rid of the poison after he got bitten by a snake.
The brutalities they faced everyday for three years made Malcolm wonder how his father was able to survive and go home alive.
After he was released in 1945, Harry Williams worked as an engineer and a leather worker.
For Malcolm, the legacy Harry Williams left was his heroism and he said that even with his passing, he will always be proud of his father's place in history.
Goodbye, Britain's last known survivor of the Burma "Death" Railway, WWII veteran Harry Williams!