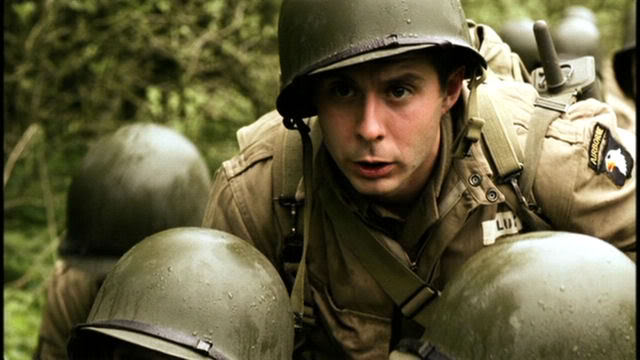 When & Where: June 5, 6 & 7, 2015 at Overlord Omaha Beach Museum, the Utah Beach Museum and the Richard D. Winters Leadership Monument in Sainte-Marie-du-Mont, Normandy, France.
What: 2015 will be the second and final reunion of the actors in Normandy for the foreseeable future. The 2015 events will recognize the 70th anniversary of the end of the war in Europe (VE Day).
Band of Brothers Actors Who Plan to Be in Normandy Next June:
Douglas Spain-Antonio Garcia
Scott Grimes-Don Malarkey
James Madio-Frank Perconte
Ross McCall-Joe Liebgott
Rick Gomez-George Luz
Bart Ruspoli-Ed Tipper
William Tapley-British Tank Commander
Frank John Hughes-"Wild" Bill Guarnere
Robin Laing-"Babe" Heffron
Peter Youngblood Hills-"Shifty" Powers
Eion Bailey-David Webster
George Calil-"Mo" Alley
Philip Barantini-Wayne "Skinny" Sisk
Stephen McCole-"Moose" Heyliger
Shane Taylor-"Doc" Roe
Mark Lawrence-William Dukeman
Make sure you get your tickets as early as you can as this, like last year, will be a sell out. You can get your tickets here: WWII Foundation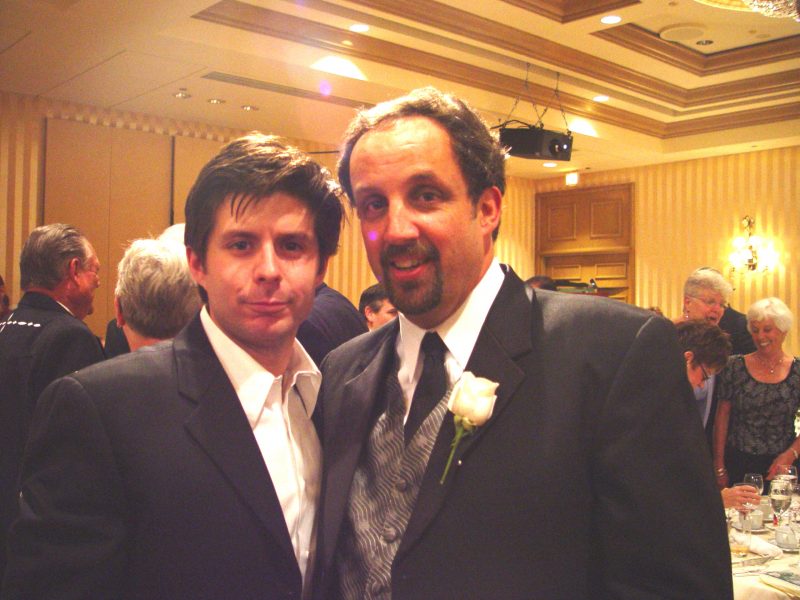 Rick Gomez who played George Luz with George Luz Jr. Both will be with us in Normandy.
Technician Fourth Grade George Luz, Sr. (June 17, 1921 – October 15, 1998) was a non-commissioned officer with Easy Company, 2nd Battalion, 506th Parachute Infantry Regiment, in the 101st Airborne Division during World War II. Luz was portrayed in the HBO miniseries Band of Brothers by Rick Gomez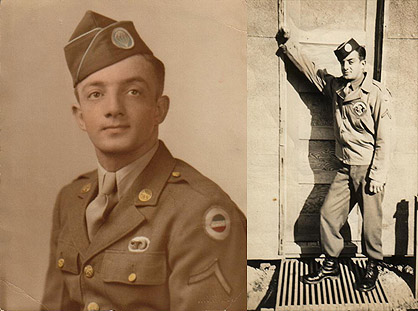 Sgt. George Luz, in 1943, prior to shipping to the UK
Courtesy of Lana Luz Miller
Youth
Luz was born in Fall River, Massachusetts to Portuguese descended parents, and grew up in West Warwick, Rhode Island.He had nine siblings while growing up. He dropped out during his junior year of high school. Luz enlisted on August 25, 1942 at Providence, Rhode Island.
Military service
George Luz had a knack for causing trouble with his sense of humor, and his ability to imitate just about anyone. During a training exercise in England, Luz did an impression of one of the Regimental staff to the Commander of Easy, Herbert Sobel, fooling him into cutting an English farmer's fence and letting loose a herd of cows.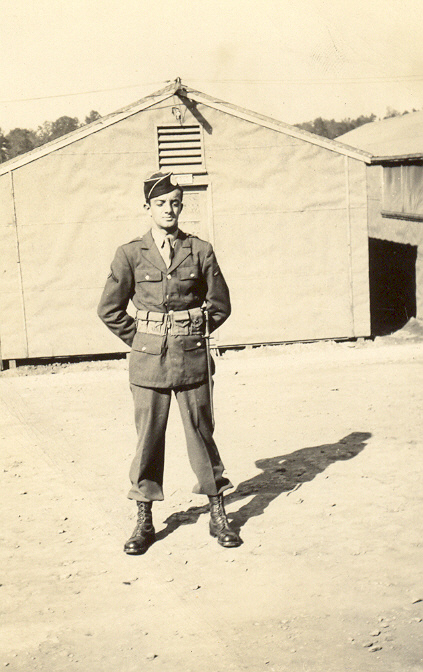 Luz in Toccoa.
Thanks to Gordy Carson and Luz, Jr.
George Luz jumped into Normandy on June 6, 1944. Because he thought he would never manage to get out of the plane (he was 5th in the stick), he asked Roy Cobb to exchange seats, as he would jump out of his stick earlier this way.There was heavy flak and Cobb was hit. He couldn't jump. Luz did after he had kicked out his leg bag containing the radio and other equipment. When Luz landed, he was alone and was unable to locate any of his comrades. Before his death in 1998, Luz recalled ducking behind a hedgerow for cover, looking up and seeing fellow paratroopers shot by tracer rounds.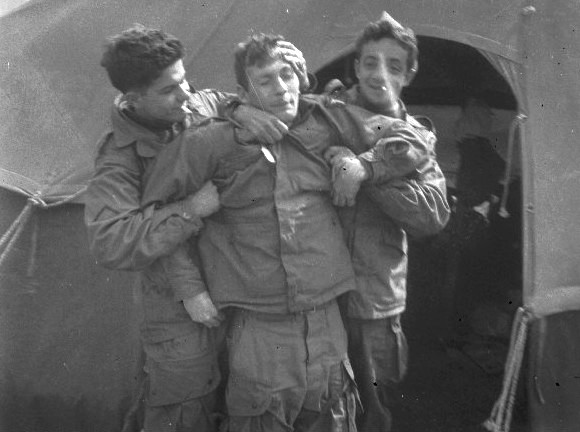 George Luz in Aldbourne, England (with a cigarette at right)
Luz managed to regroup with his company the next day and assisted in the taking of Carentan. A few months later Luz jumped into the Netherlands with the rest of Easy Company during Operation Market Garden. Near Christmas 1944, Luz and the rest of Easy Company participated in the Battle of the Bulge, where Luz lost several friends to German artillery. Luz is credited with keeping Easy Company morale up with his humor in dire times.
Later years
Right after returning home, Luz settled in West Warwick, Rhode Island and married Delvina. In Stephen E. Ambrose's book,Band of Brothers, it was wrongly stated that after the war George became a handyman. His son revealed that he had worked as a maintenance consultant, and he was killed in an industrial accident.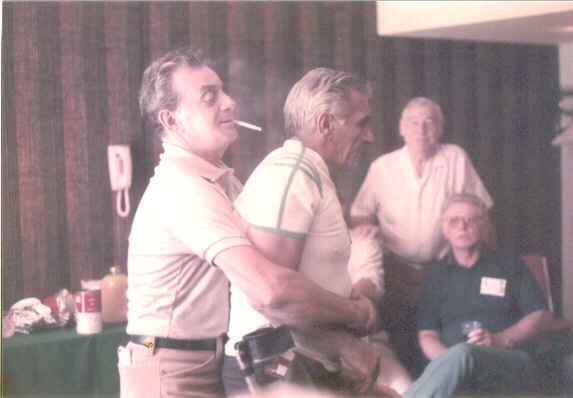 Luz gives Guarnere a big hug at the E Co. reunion in Chicago, 1992. Red Wright and Leo Boyle are in the background.  Courtesy of Luz, Jr.
Death and funeral
While working on a large 7,200 lb. industrial dryer, it slipped off its supports and fell on him. Doctors said he died immediately. In Luz's remembrance at the funeral home, there was a line down the street of 1,600 people waiting to pay their respects. Luz was buried with his medals on his chest, of which his family had no prior knowledge. Luz is buried at the Veterans Cemetery in Exeter, Rhode Island.
You can get your tickets here: WWII Foundation
Sponsored by: