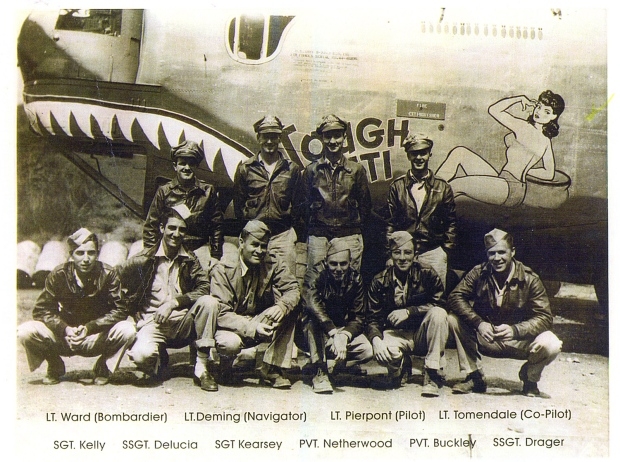 A crew of long-dead WWII airmen, who flew a bombing raid in a B-24 Liberator near the end of the war, have been honored in the United States as well as at their crash site in China. However, the two locations honor them for two entirely different dates. Now, a slight push has been given to correctly honor both the bomber as well as the WWII airmen within by marking the actual day that they died.
The correct date of their deaths is marked near where their plane crashed into a mountainside in China on the 31st of August, 1944. It is the Arlington National Cemetery which relatives feel needs to be corrected. The death of the WWII airmen is not the date listed there, but rather March 20th of 1946, the date that MIA troops were finally considered to be dead. There is some speculation about both dates, considering that the actual crash was not witnessed. Still the date on the Chinese memorial is certainly much closer.
While the crash was suspected from the time the plane went missing, the actual fate of the aircraft remained unknown for some time thereafter. In fact, it was not discovered until over fifty years later, in 1996. The remains of the WWII airmen as well as the wreckage of the plane were found by Chinese locals. Even after so long, the burning fuel still gave off a horrible scent which added to the sensory horror of the crash site, the Stars and Stripes reports.
Relatives of those who perished in the crash feel that the date marked at the Arlington National Cemetery is disrespectful, as it references later actions taken by the government rather than the actual sacrifice of the WWII airmen who lost their lives in the crash. They have been trying to get the date altered for the purposes of accuracy for over ten years to no avail. The United States military feels that the date they have is fair enough and does not need to be changed.
The WWII airmen perished long enough ago that most who care about the date on their tombstone may not have much longer themselves, unless the issue is passed along by word of mouth. There are certainly some younger family members who feel that their relatives gave a lot to the service and deserve some dignity in return. Unfortunately, these relatives have no say over the matter, and the WWII airmen will likely lie in incorrect graves for quite some time unless the military changes their minds.