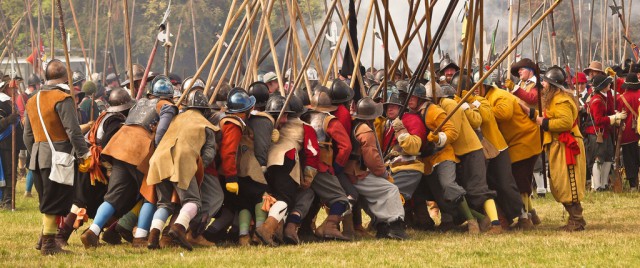 A little known part of the English Civil War is the Battle of Winwick Pass, which took place 370 years ago this August, actually helped to form the democratic government that Britain has today.
The battle took place near Newton-Le-Willows and it was the last major battle of the second English Civil War.
A local community organisation is lobbying local authorities to try to get a memorial placed at the battle field where the battle took place. They say that this would help to educate people about the significance of the battle.
Around 1600 soldiers died during the battle, which took place on the Red Bank field between the two towns of Newton-Le-Willows and Winwick, near to St Helens in Lancashire.
The battle was six hours long and occurred on 19th August. Taking part in the battle were the Oliver Cromwell-led Roundheads and the Scottish Royalists, who backed King Charles I. The battle was to decide who should lead the country – either the British Parliament or the royal family.
Charles I had gained the support of the Scots by broking a deal with them that would see him returned to be King of England.
Historians now argue that this battle was decisive in ending the Civil War, since after the Battle of Winwick Pass there were few major battles. In commemoration of the battle, two tours are being given of the battle fields for visitors.
After the English Civil War in 1648, King Charles I was executed and parliament as Britain knows it today was established, with the royal family taking a guiding and advisory role in the country's leadership.
The local group of history enthusiasts is keen to acknowledge the famous location, and teach younger generations about the history and heritage in the area. They would like to have the routes of the battle marked out to form a rural walk, so that visitors can walk and really experience the route, the Echo reports.
Designs for a permanent monument have been submitted to the group and once decided, they will file a planning application with the local council. Once that is completed, the group then say they need to raise the funds necessary to construct the monument and have it placed at the battlefield site.
Image source: Anguskirk / Flickr