A low number of LST (Landing Ship Tank) were modified to function as Train Ferries, the shallow draft of the LST allowed them to dock virtually anywhere.
The northern part of the Cherbourg docks was chosen as it could accommodate up to 6 LSTs Ferry Trains simultaneously. The trains will thenmake use of the new network that has been build by the Allies by the 342nd General Service Engineer Regiment.
These pictures were taken on July 31st 1944 when the first Ferry Train LST (LST-21) arrives and unloads the first train.
To successfully unload the train from a mobile ramp s implemented, the mobile ramp slides from the shore into the lower deck of the LST and can be adjusted making docking easier and quicker.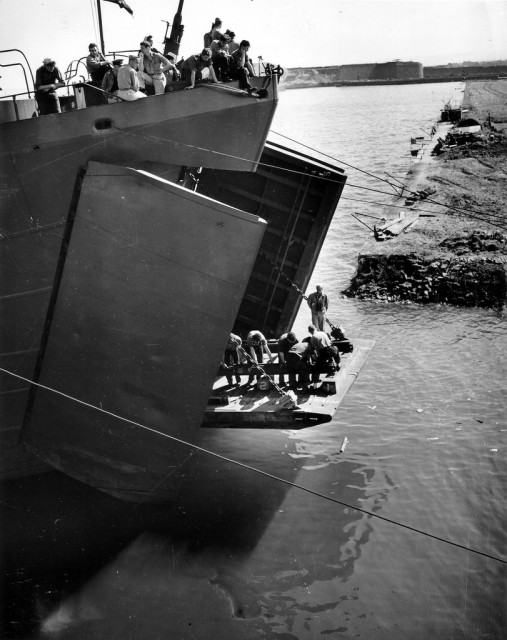 LST-21 Approaches the dock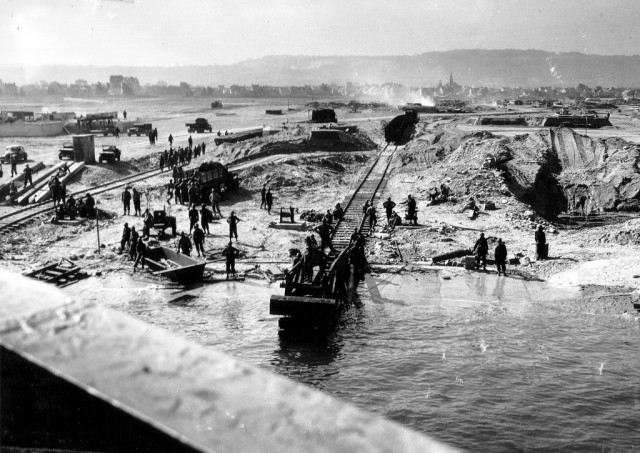 The slide is ready to dock to the LST, note the extra tracks on the left.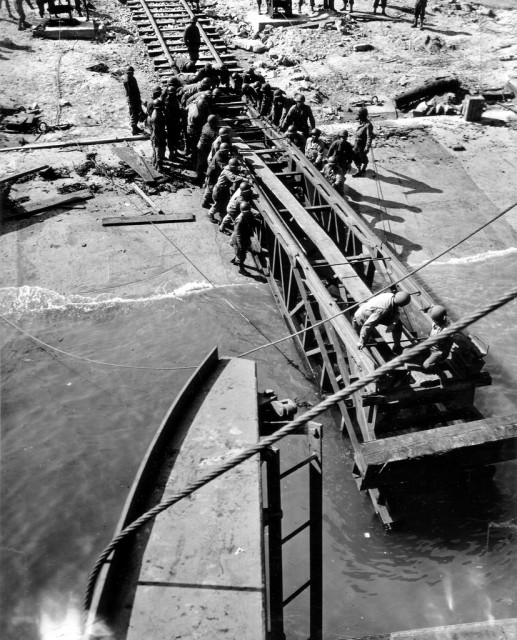 Docking the LST as close to the mobile ramp as possible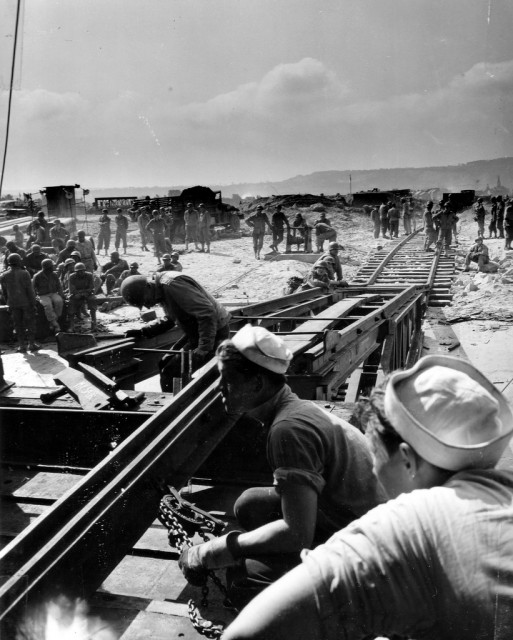 Making final Adjustments to ensure the rails are connected properly.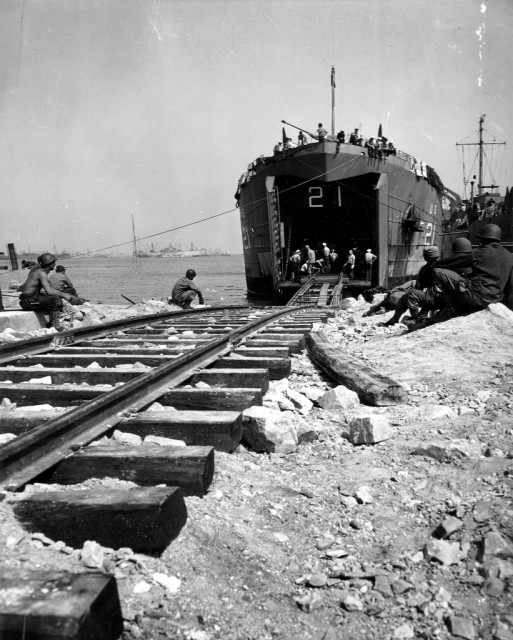 All is well, the trains can come!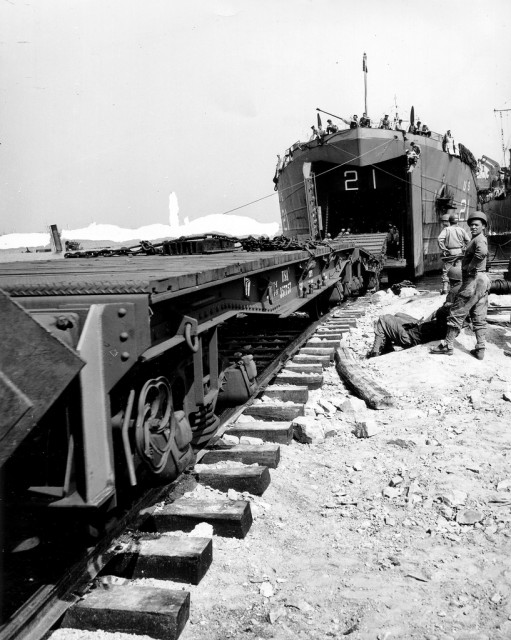 Sit back and watch the trains roll out of the LST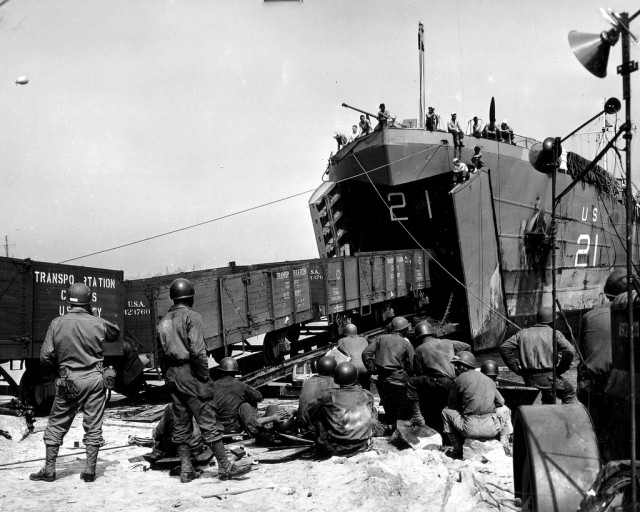 All images courtesy of Photo Normandie / Flickr